Fourth drawdown made from RBNZ's Funding for Lending Programme; RBNZ plans to buy larger volume of bonds via its LSAP again this week as markets continue betting on rising inflation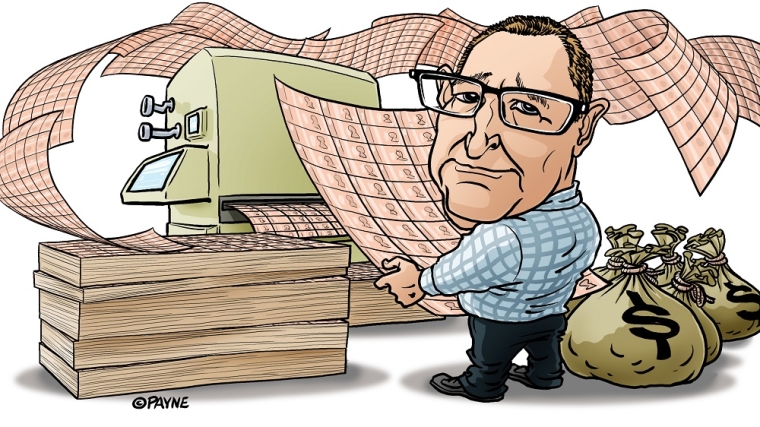 A fourth drawdown has been made from the Reserve Bank's (RBNZ) Funding for Lending Programme.
An unnamed bank drew down $500 million on Friday.
The RBNZ has now created $1.64 billion to lend to banks at a low cost via the $28 billion scheme launched in December 2020.
The FLP sees the RBNZ make loans available to banks at the Official Cash Rate (OCR), which is currently at 0.25%.
The idea is that having access to some low-cost funding will help banks lower their lending rates, which will in turn help the RBNZ's Monetary Policy Committee reach its inflation and employment targets.
Interest.co.nz asked the big four Australian-owned banks and Kiwibank whether they made the latest $500 million drawdown.
ANZ, Westpac and Kiwibank said no. BNZ said it didn't comment on individual drawdowns and interest.co.nz is waiting to hear back from ASB.
So far, the scheme has seen Kiwibank make a $100 million drawdown, The Co-operative Bank a $40 million draw-down and an unknown bank, which interest.co.nz believes could be Westpac, make a $1 billion draw-down.
Banks will be able to make use of the FLP until June 2022.
There are limits on the amount banks are allowed to draw down from the FLP, based on their size. But there are no rules around what banks can use FLP funding for. 
RBNZ continues to put downward pressure on rising bond yields
In other monetary policy news, the RBNZ plans to again buy more New Zealand Government Bonds via its Large-Scale Asset Purchase (LSAP) programme this week.
It plans to buy $630 million of these bonds on the secondary market - the same amount it bought last week.
From February through to early March, the RBNZ was buying $570 million a week.
The up-tick in bond-buying comes as financial markets in New Zealand and around the world bet on rising inflation. This is pushing up bond yields at a time central banks want these yields to remain low and monetary conditions to remain loose to stimulate the economy.
Importantly, RBNZ staff are responsible for deciding how many bonds to buy week-to-week. They do this for operational reasons and to maintain market functioning. This uptick in bond-buying does not signal a change of stance by the Monetary Policy Committee.
For more on this, see this story.