How and why Dunedin City Council has an investment property portfolio with properties outside Dunedin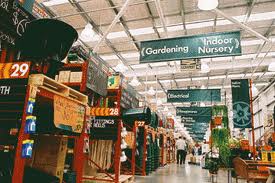 By Gareth Vaughan
If you're a Dunedin City Council (DCC) ratepayer you could be forgiven for not knowing that your council runs an investment property portfolio on your behalf.
The portfolio, valued (by registered valuers) at just under NZ$96 million as of June 30, and carrying NZ$16 million of debt, owns properties not only in Dunedin, but also in Christchurch, Wellington and Auckland. It receives scant coverage in the council's annual reports and it can't be found online. Furthermore, it's not part of Dunedin City Holdings, under whose umbrella many of the council's assets are held.
Robert Clark, manager of Dunedin City property who oversees the investment portfolio, told interest.co.nz that given its origins as endowment land, the council pays no tax on the investment portfolio. According to the DCC, Dunedin's founders put large tracts of land aside in 1848 to be held by the city's administration, with the income derived from this to be set aside for the benefit of the city.
This "endowment land" was mainly lessors' interest and was sold following a 2003 land review.
"The decision was made that they were really only returning the city 3-4% at best per annum and the city could do better with that money," says Clark.
"So the decision was made to invest it in relatively low risk commercial and industrial property. We've set a minimum return at the moment of 8% net per annum for the whole portfolio. That portfolio, along with all the other (DCC property) portfolios, are run together and we provide a dividend to council at the end of each year. Last year it was NZ$4.5 million. The decision was also made that we should still have a large proportion of our property in Dunedin but we shouldn't have it all in Dunedin for a risk management and growth point of view."
"Let's face it, if it had been us that had an earthquake not Christchurch, and we had all our investment property in Dunedin, we may well have been opening ourselves up to a whole lot of risk. We have about 60-70% of our property in Dunedin at the present time," Clark says.
Landlord to a screw cap maker
Hence the portfolio includes industrial properties in the Christchurch suburb of Wigram, the Bunnings store in Porirua, and 610 Rosebank Road in Auckland's Avondale, which is occupied by Guala Closures Group, a company that makes screw caps used for the likes of wine bottles. (See full portfolio list provided by the DCC, plus values as of June 30 at the foot of this story). The properties outside Dunedin are valued at NZ$21.27 million, about 22% of the portfolio's total value.
Aside from commercial, retail and industrial properties, DCC has also invested in property development projects, such as Dunedin's Wall Street retail complex. Clark says should the council take on other development projects, they would have to be "very low-risk" investments and provide wider benefits for the city. Further properties outside Dunedin could also be bought. The weighted average lease length on the properties is currently five years.
"For every million dollars of cash that we pay back to council, that's effectively between 0.9% and 1% off the rates bill. We run it as a low risk property investment portfolio and we will continue to do so," says Clark.
Overall, Clark says DCC manages property valued at about NZ$750 million, with this also including a 956 unit housing rental portfolio and civic buildings.
Property investment can be a 'high risk' activity
A governance review of Dunedin City Council released earlier this year by consultant Warren Larsen suggested governance around the property investment portfolio should be reviewed, noting an internal document he had seen contained such a proposal.
"Property investment is a high risk activity if not conducted within a carefully prepared and agreed strategy with appropriate delegated approvals, risk assessment and monitoring procedures," Larsen wrote. "In short a 'board' structure with appropriate governance procedures and additional property expertise is required."
"It is recommended that the current Property Investment Subcommittee of DCC be transformed to a board type structure and the appropriate commercial disciplines in place. Property expertise on this 'board' should be increased," Larsen added.
In response to this Clark says several possible options are being considered and something may be resolved within a few weeks.
The Larsen report also noted that given the DCC coughed up NZ$162.7 million to help fund the Forsyth Barr Stadium, DCC and Dunedin City Holdings' combined forecast debt peaks above NZ$700 million in 2014, up 75% from 2010's figure of NZ$400 million. Dunedin City Holdings subsidiaries include Aurora Energy, Delta Utility Services, Dunedin City Treasury, Dunedin International Airport, and City Forests, which manages about 16,000 hectares of forestry land, a mill, and owns 49.9% of Otago Chipmill.
Dunedin City Council's investment property portfolio as of June 30
| | |
| --- | --- |
| PROPERTY ADDRESS | VALUE |
| Investment Buildings + Land |   |
| 135 Dukes Rd | 825,000 |
| 130 Great King St | 11,800,000 |
| 9 Heriot Drive - Wellington | 11,100,000 |
| 46 Timaru St | 1,920,000 |
| 5 Midland St | 1,250,000 |
| 414 Moray Place | 6,800,000 |
| 55 Ward St | 640,000 |
| 61 Ward St | 170,000 |
| 37 - 39 Treffers Rd - Christchurch | 1,800,000 |
| 41 Treffers Rd (45a) - Christchurch | 1,370,000 |
| 33 -35 Treffers Rd - Christchurch | 1,700,000 |
| 211 George St | 32,500,000 |
| 54 Moray Place | 7,660,000 |
| 610 Rosebank Rd - Auckland | 5,300,000 |
| 14 Parry St | 350,000 |
| 20 Parry St | 1,600,000 |
| 56 Parry St | 1,530,000 |
| 656/658 Princes St | 2,800,000 |
| 101Milners Rd | 530,000 |
|   | $ 91,645,000 |
| Lessors Interest |   |
| 301 Moray Place | 2,060,000 |
|   | 2,060,000 |
| Grand Total | $ 95,765,000 |
| Investment portfolio debt | 16,000,000 |
This article was first published in our email for paid subscribers this morning. See here for more details and to subscribe.