Markets push bond yields higher on inflation expectations. Curves steepen. US pulls back from some tough positions on China, Russia. Wall Street up, then down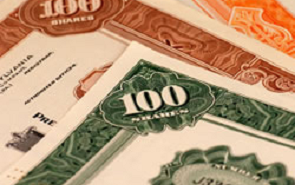 The US 10 year yield came within a whisker of 3% overnight, and remains close to the highs reached at the start of 2014. 
Despite no major economic data overnight, US bond yields have continued to move higher over the past 24 hours.  The 10 year yield moved up during the Asian session yesterday to 2.98%, helped by an improvement in risk appetite after US Treasury Secretary Mnuchin spoke about being "cautiously optimistic" about reaching an agreement with China on trade tariffs.
The 10 year yield then pushed up close to the psychologically important 3% mark during the London morning (it reached 2.996%) before easing back to 2.97%.
The market now prices 54 bps of hikes this year (slightly more than the 2 hike median contained within the Fed's projections) and 40bps in 2019. 
Other global bond yields are higher in sympathy with the recent moves in US Treasuries, with the 10 year German bund and UK gilt both up 6 bps.  The NZ swaps curve saw a sharp steepening yesterday, with the 10 year swap rate up 5bps, and the 2 year rate up only 1bps.  The NZ 10 year swap rate is now more than 20bps higher on the month, and approaching its year-to-date highs. 
In commodities, aluminium prices fell almost 10% after US Treasury Secretary Mnuchin announced that the US would ease sanctions on Russian aluminium producer Rusal if owner Oleg Deripaska (who is the subject of US government sanctions) gave up control of the company.  Mnuchin also gave firms an extra five months to stop dealing with Rusal.  Nickel and palladium (both of which Russia produces a large share of global output) also fell more than 5%.  Oil prices initially fell more than 1% after the announcement, but have since recovered those losses to be up slightly on the day, an impressive performance in the context of the appreciation in the USD.  
US equity markets are down modestly (S&P500 -0.3%, NASDAQ -0.5%), with the risk of a break higher in US Treasury yields hanging over the market.  The positive sentiment generated by Mnuchin's comments over the weekend over potentially reaching agreement with China over trade relations didn't last too long.  Alphabet releases its earnings after the bell today in what is the busiest week of the US earnings calendar. 
In the day ahead, Australian CPI is released, with the market expecting the RBA's measures of core inflation to be a little below 2%, the bottom of the RBA's target range.  Net migration is released locally.
---
Get our daily currency email by signing up here:
---
BNZ Markets research is available here.