MBIE proposing that New Zealand registered building societies will only be allowed to provide services to New Zealanders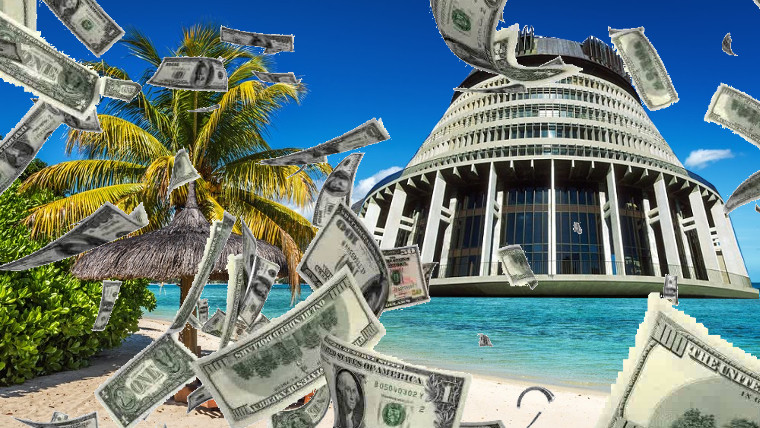 By Gareth Vaughan
The Government is proposing law changes designed to stop New Zealand registered building societies from operating overseas.
Interest.co.nz first wrote about these building society exports back in 2012. Our article noted the activities of General Equity Building Society, Kiwi Deposit Building Society and Safe and Sound Building Society. As building societies they've been able to offer banking services outside the Reserve Bank's non-bank deposit taker regulatory regime because they don't take deposits from the NZ public. Our enquiries discovered, among other things that:
* General Equity Building Society claimed to hold almost US$5.5 billion of equity through unnamed mines, gold, silver and granite ore;
* A wholly-owned Danish subsidiary of Kiwi Deposit Building Society was referred to the police by Denmark's equivalent of the Financial Markets Authority - Finanstilsynet - and fined after buying into a sharemarket listed Danish company and waiting nine days before informing the market of its obligation to make an offer to minority shareholders.
* A New Zealand-based director of Safe and Sound Building Society with a background in ready mix concrete said he was only on the board because the Australian based CEO, a relative, asked him, and he had no financial services experience. 
We subsequently reported in 2013 that Equinor Trust Limited, a NZ registered trustee with links to Kiwi Deposit, claimed to oversee around €5 billion worth of assets on behalf of some of the world's richest people, and Kiwi Deposit's Australian managing director had threatened to sue the Reserve Bank of New Zealand. Kiwi Deposit was put into dissolution in 2013 by its members.
We've extensive reported on General Equity, most recently noting that it's now known as Pacific Eagle Capital and appears to be thumbing its nose at a Financial Markets Authority (FMA) warning. The Kuala Lumpur-based Anametrics Holdings Ltd, apparently Pacific Eagle Capital's ultimate parent company, is registered in the corporate secrecy haven of the Marshall Islands.
Safe & Sound is now known as Alliant Perpetual Building Society and says it provides boutique banking and investment services to members and sophisticated investors. It has an Australian subsidiary, Alliant Perpetual (AU) Pty Ltd, a Brisbane office, banks with ANZ in Brisbane, and says its credit risk exposure is largely with two Australian funds.
Among proposed changes to the 1965 Building Societies Act, the Ministry of Business, Innovation & Employment (MBIE) is suggesting all services provided by NZ registered building societies will have to be provided to people living or incorporated in NZ, and that NZ building societies will be required to have a director either living in NZ or Australia - bringing building society director rules in line with those of NZ companies.
All existing building societies would have six months to satisfy the Registrar of Building Societies that they meet the new registration criteria. Any society failing to meet the criteria would have its registration cancelled subject to to a right of appeal to the High Court.
Other changes MBIE's proposing include that building societies must primarily be in the business of advancing loans to members that are secured over residential property in NZ, and that all members of a building society are living or incorporated in NZ and are not related parties.
'Go further'
Kim McCabe, CEO of the Wairarapa Building Society, told interest.co.nz he'd like to see MBIE go further.
"Ideally I would like to see all registered building societies have to register as an NBDT [non-bank deposit taker] and also, within a prescribed time following initial registration, make a regulated offer of securities to the NZ public," said McCabe.
Currently building societies are technically required to provide at least one of 10 services outlined in the Act:
1) The lending of money;
2) The provision of credit;
3) The giving of guarantees and indemnities;
4) The sale and purchase of financial obligations, debts, and securities;
5) The discounting of credit instruments;
6) Banking;
7) Investment;
8) Insurance;
9) Trusteeship and;
10) Foreign exchange dealing.
The Act as it stands means a NZ registered building society could, for example, solely offer foreign exchange services to overseas customers.
"In certain circumstances registration under the Act has the potential to create a misleading impression about whether the society is subject to oversight by a New Zealand regulator," MBIE says.
"Building societies are not required by law to offer any of their financial services to persons who are living in New Zealand. The 20 person minimum membership is able to be satisfied by incorporating multiple companies with a common shareholding structure. The membership threshold is able to be satisfied notwithstanding the fact that one or more of those members are related parties," MBIE adds.
"We are aware of instances where offshore controlled firms, typically with no apparent presence in New Zealand, appear to have obtained registration in order to take advantage of New Zealand's reputation as a well regulated jurisdiction."
MBIE also makes the point that where a NZ registered building society solely provides financial services to people living outside NZ, "the FMA has very little ability in practice to regulate them."
General Equity was incorporated in 2007, Safe & Sound in 2008 and Kiwi Deposit in 2009. In 2009 the Reserve Bank posted a "clarification on building societies" on its website. This notes that; "The Bank does not comment on specific transactions entered into by financial institutions. In particular, note that the Bank is not in a position to monitor transactions undertaken by New Zealand registered building societies that operate in overseas markets. Building societies in this category include Kiwi Deposit Building Society and General Equity Building Society."
*This article was first published in our email for paying subscribers early on Thursday morning. See here for more details and how to subscribe.