Roger J Kerr says the financial markets are looking for reassurance from the new Government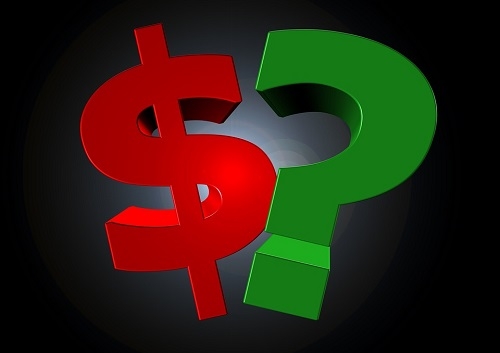 By Roger J Kerr
Political risk continues to weigh on the Kiwi dollar as it slides below 0.7000 against the USD for the first time since May.
The NZD/USD rate plunged to a low of 0.6933 during yesterday's local Labour Day holiday in thinner markets than usual.
Even though a new Government is being formed this week, international investors and currency traders have been voting with their feet in selling the Kiwi down as they remain in an information vacuum as to just how radical the new Government will be in making changes to economic policy.
Forex markets detest uncertainty and the unknown and whilst that exists with New Zealand at the moment they are selling the NZ dollar as they reduce their NZD denominated investment assets and foreign exchange positions.
The NZD/USD exchange rate has depreciated 6% since the spike up to 0.7400 on 20 September when the National Party had a very positive political opinion poll result.
The fall in the Kiwi dollar's value has largely been due to New Zealand specific reasons as other currencies remain stable against the USD through this period. As a result, all the cross-rate are down sharply as well and on a Trade Weighted Basis the currency has depreciated 4.5% over the last month to 73.60.
In the current environment the Kiwi dollar will continue to be under downward pressure until the new Government can provide some reassurance to foreign investors, trading partners and the financial markets generally that they are not about to embark on seismic shifts in New Zealand's monetary, fiscal, foreign investment and international trade policies.
We need to see the detail of what's in and what's out on the economic policy front when the Labour/NZ First coalition agreement is released later today.
Following that, the onus will be on Finance Minister Grant Robertson and PM Jacinda to make it clear that New Zealand still welcomes inwards foreign investment and is not going to renege on international free-trade agreements and initiatives.
If and when they confirm that New Zealand is not taking a radical new path in these important economic matters the Kiwi dollar should stabilise.
Talk of New Zealand potentially withdrawing from the Trans Pacific Partnership Agreement on free-trade would certainly damage our name and reputation internationally if we followed through and pulled back from our pivotal role.
New Zealand has led and championed these free trade negotiations and deals for many years and any withdrawal from that position would send a signal that the recent political changes here are causing New Zealand to turn its back on the world.
Our economy and jobs are highly dependent on export trade and access to international markets.
A failure of the new Government leadership to reassure trading partners that New Zealand is still pushing for reduced tariffs and reduced barriers to entry to export markets would damage our reputation and hurt the economy.
Reputation risk should always be on any organisation's risk register. However, it is one of the hardest business risks to quantify/manage and the economic damage can be swift if your reputation or credibility is lost.
My expectation is that the slide in the Kiwi dollar will soon come to an end with the NZD/USD rate stabilising in the 0.6800 to 0.7000 range.
Once it is confirmed and realised that the proposed changes to how monetary policy is managed by the RBNZ and other economic policy changes are more tweaks than fundamental shifts, some confidence will return to the Kiwi dollar.
After all, our Terms of Trade Index (export prices over import prices) is it 40-year highs and global growth forecasts are being revised upwards, therefore it is not a recipe for major currency depreciation.
Provided local business and consumer confidence levels remain positive under the new Government and radical economic policy shifts are ruled out, the fundamentals for the Kiwi dollar remain positive.
Once the political dust settles this week, all exporters in USD, JPY, AUD, EUR and GBP need to be adding to their hedge percentages.
---
Roger J Kerr contracts to PwC in the treasury advisory area. He specialises in fixed interest securities and is a commentator on economics and markets. More commentary and useful information on fixed interest investing can be found at rogeradvice.com