NZD is stronger after yesterday's CPI report while GBP is stronger on reducing risks for a no-deal Brexit; US equities are retreating after a positive open; NZ 2-year swap rate rose by "only" 1.5bps to 1.93%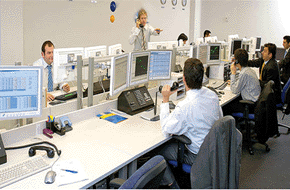 The NZD is stronger after yesterday's CPI report while GBP is stronger on reducing risks for a no-deal Brexit.  Outside those moves, there is little other price action.  US equities are retreating after a positive open.
The NZD is up 0.9% from this time yesterday, gaining after the stronger CPI report and pushing on higher in overnight trading.  It hasn't breached 0.68, but has got close. NZ headline CPI inflation was soft for the quarter, largely as expected, but more importantly, key core measures showed higher inflationary pressure as we suspected would be the case.  The average of the four Statistics NZ measures of core inflation that we monitor increased from 1.7% to 1.9% y/y, while non-tradeables inflation rose to a 4½-year high of 2.7% y/y.  The RBNZ's estimate of core inflation based on the sectoral factor model remained unchanged at 1.7%, but there was enough supporting evidence to suggest that underlying inflationary remained on a higher plane.
The report came as a disappointment to those looking for evidence to support rate cuts this year. 
The OIS curve shifted up by about 3bps through 2019 but the curve still depicts a rising chance of a rate cut as the year progresses, with the November meeting priced at 1.645% (previously 1.6175%).  In the absence of a big global shock to the downside, we don't see the RBNZ cutting rates against a backdrop of underlying inflation pressure rising and a very tight labour market.  The 2-year swap rate rose by "only" 1.5bps to 1.93%, with a lower BKBM rate remaining a drag, as the local banks look to be well-funded after some offshore issuance this year.  The longer end of the curve was weighed down by global forces, which saw 10-year swap down 1bp to 2.61%.
As the top performing major currency over the past 24 hours, all the crosses are higher, with NZD/AUD back up through 0.95.  NZD/JPY is up over 1% for the day to 74.3, with JPY the weakest of the majors.  Yesterday, the BoJ kept its policy settings unchanged and lowered its inflation forecasts yet again, with the annual figure for March 2020 slashed to 0.9%, or 0.6% once the government's initiative to cut education costs for young children is implemented.  Inflation is expected to pick up to 1.4% the following year, still far from the 2% target, highlighting how policy will likely remain super-easy for some time.  Governor Kuroda said the BOJ has plenty of unconventional policy measures left to choose from, "Our policy options have neither disappeared nor narrowed", but the reality is that there are no sensible means left to ease policy further otherwise the BoJ would be proceeding with them.
CAD was weaker after a soft retail sales report and some dovish comments by Bank of Canada Poloz.  He said policy was data dependent and he was keeping a close eye on the weak housing market, global trade tensions and impact of lower oil prices – all negative forces, so hardly a signal that policy had a tightening bias.
NZD/GBP is trading around 0.52, down in overnight trading from the 0.5240 level after GBP was bid from the European open and has trended higher, reaching 1.3080, its highest level since early November.  There are signs that the Labour party are increasingly likely to support a proposal to extend the 29 March Brexit deadline to avoid a no-deal exit while pro-Brexit Trade Secretary Fox hinted that he could live with a short extension.  While an extension would have to be agreed by the EU, the signals are that it would agree as long as there was good reason.  As Brexit risks continue to fade we expect further GBP strength over coming months.
US equities opened about 0.4% higher after some strong earnings reports including IBM and Procter and Gamble, but have since slipped into negative territory.  The US 10-year tracked higher to just under 2.78% before reversing course and currently sitting up a touch at 2.75%.
In the day ahead, the Australian labour market report will be watched, with the unemployment rate expected to be steady at 5.1%.  Key European PMI data are released tonight, with hope of signs of stabilisation after surprising to the downside through much of last year.  The ECB is expected to keep policy guidance unchanged. If anything the message could come across as more dovish following recent data and the global backdrop.
---
Get our daily currency email by signing up here:
---
BNZ Markets research is available here.