Equity markets have moved higher overnight after reports that Trump would delay a decision on auto tariffs by up to six months; in contrast, weaker Chinese and US economic data pulled bond yields lower; NZD has continued to grind lower overnight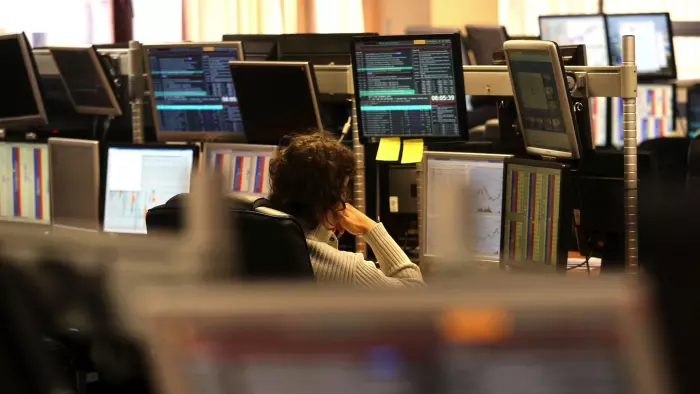 Equity markets have moved higher overnight after reports that Trump would delay a decision on auto tariffs by up to six months.  In contrast, weaker Chinese and US economic data pulled bond yields lower, with Treasury yields trading close to their year-to-date lows and German bund yields falling to their lowest since 2016.   The NZD has continued to grind lower overnight, although FX market moves have been contained. 
Market sentiment has improved somewhat overnight after reports emerged that Trump would delay a decision on auto tariffs by up to six months, bringing at least a temporary reprieve to the EU and Japan.  Trump was expected to make a decision by the end of the week on the tariffs, but appears to have come around to the view that its unwise to fight a trade war simultaneously on multiple fronts. 
The news was a boost to equity markets, which had been on the back foot through the Asian session and London morning.  S&P futures had been trading almost 1% lower before the US cash market opened, in part due to weaker global data (see below), but these losses were swiftly reversed.  The S&P500 is currently 0.9% higher on the day, while the NASDAQ is 1.3% higher.  Earlier, European indices were up between 0.5% to 1%, with the auto sector leading gains (the auto sub-index of the DAX was 3% higher). 
Of course, the decision to delay tariffs won't divert the markets attention from the US-China trade stand-off for long.  Treasury Secretary Mnuchin told reporters overnight that while he was "hopeful" the US and China to reach a deal, "I wouldn't say I'm confident."   Yesterday, the FT ran a story that Trump was likely to sign an executive order this week banning US companies using Huawei equipment, a measure he had reportedly resisted up to this point so as not to jeopardise trade talks with China.  Trump's twitter feed has been unusually quiet on tariffs and China over the past 24 hours. 
Economic data released over the past 24 hours has generally been weaker than expected.  The monthly batch of Chinese activity indicators all surprised on the downside, sowing some doubts about the nascent Chinese economic recovery.  US retail sales was weaker than expected, across both the core (ex-auto and gas) and control group measures (the latter is an input to GDP).  Alternative measures of retail spending point to a more resilient US consumer than implied by the official retail sales data, and the data is prone to substantial revisions, but at face value it points to a softer pace of growth in Q2.  The Atlanta Fed's GDPNow estimate for Q2 was revised from 1.6% to 1.1%.  More encouragingly, the New York Fed's Empire manufacturing index rose in May, reversing most of its decline since late last year.  The key new orders and shipments sub-indices rose although the employment component declined. 
Despite the more positive performance of risk assets since the reports that Trump would delay auto tariffs, global bond yields have continued to move lower.  The German 10 year bund fell to its lowest level since mid-2016; it reached an intra-day low of –0.13%, before retracing slightly to –0.1%.  A further rise in short-dated Italian yields, as Deputy Prime Minister (and leader of Lega Nord) Salvini said he was unconcerned about recent spread widening, added to the safe-haven bid for bunds. 
The 10 year Treasury yield fell as much as 5bps to 2.36%, near its lowest level since late-2017, and has only managed a modest recovery to 2.38% over the past few hours.  Market expectations of Fed rate cuts have continued to build, with the market now pricing a better-than-even chance of a rate cut by the September meeting and more than 30bps in total by the end of the year. 
The overnight moves in global rates should filter through to the NZ curve this morning, where the 2 year swap rate is already at a record low and the 5 and 10 year rates close to the lows set in the immediate aftermath of the RBNZ's March OCR Review.  Market expectations of OCR rate cuts have been building over recent sessions, with market pricing now pointing to an almost 50% chance of a move in August and a full 25bp rate cut almost fully-priced by early 2020. 
Movements in the FX market has again been a bit of a sideshow to those in equities and bonds.  The report that Trump would delay auto tariffs provided an immediate boost to the EUR, which recovered from earlier losses to trade flat on the day, at around 1.12.  The Japanese yen is also close to unchanged on the day, with the turn-around in equity markets seeing the JPY reverse earlier strength.  The GBP has again underperformed (-0.4% to 1.2850) amid no signs of any breakthrough in cross-party talks between Labour and the Conservatives on Brexit.  MPs are set to vote on the withdrawal agreement Theresa May negotiated with EU on the week of the 3rd June.  UK media reports indicate that Theresa May will step down if the vote fails, potentially setting the stage for a hard-line Brexiteer, like Boris Johnson, to become Prime Minister. 
The NZD and AUD have continued to grind lower over the past 24 hours, although the moves have been reasonably modest.  The NZD is 0.2% lower on the day, the same as the AUD, at 0.6560.  The CNH has been stable overnight as well.  There was little reaction to the slightly softer than expected Australian wages data yesterday, which our NAB colleagues saw as suggesting a risk that progress on wages may be stalling.  The focus instead is on today's release of the key Australian employment report, given the emphasis that the RBA has placed on labour market developments in its monetary policy outlook. 
---
Get our daily currency email by signing up here:
---
BNZ Markets research is available here.