Core US data soft, but confidence up; EU trade balance shrinks; Russia hikes rates; Trump wants more tariffs; China data soft; Indonesia delays projects; UST 10yr 3.00%; oil and gold down; NZ$1 = 65.5 USc; TWI-5 = 69.4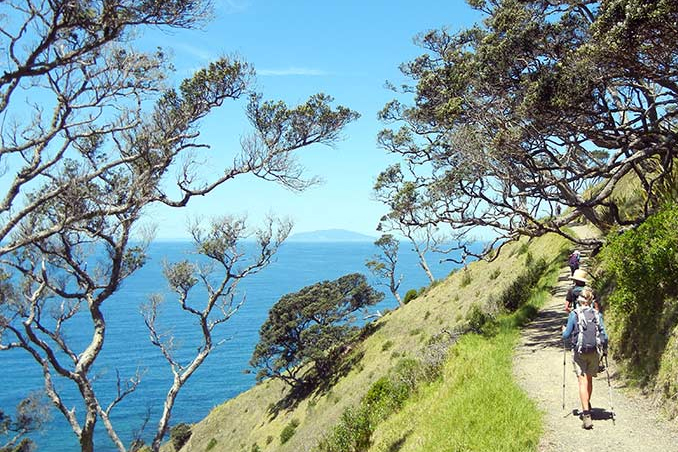 Here's our summary of key events overnight that affect New Zealand, with news the trade war rhetoric is starting to take a heavier toll.
American retail sales recorded their smallest gain in six months in August as consumers cut back on purchases of cars and clothing. Although that was below market estimates, it is +6.6% higher than the same month a year ago. And we should note that there were upward revisions to July data. Essentially this data doesn't change economic growth expectations in the third quarter, even with its weak car sales component.
And staying in the US, a widely reported index of consumer sentiment came in higher than expected, but on the same overall track it has been on since 2009.
A key measure of industrial production and capacity utilisation came in at modest levels, and about what was expected.
Across the Atlantic, data for the EU trade balance in July was lower than expected and by quite a bit. Their overall regional trade surplus (driven of course by German exports) fell because the balance with Russia, Norway, Japan and South Korea shrank. Their balance with China, which is a huge negative, was unchanged. Their trade balance with the US swelled to a new high. Maybe because that is front-running on expected tariffs - or maybe that represents the preference of consumers. (The EU's trade pattern looks remarkably like that for China.) New Zealand runs a -NZ$6.1 bln goods trade deficit with the EU.
And interestingly, August imports at the two huge Los Angeles seaports were down -3.1% at a time they normally grow. This does suggest that some of the tariff front-running may have peaked.
Feeling the pinch of sanctions, and the more general emerging market squeeze, Russia has moved to defend their currency, raising official interest rates by +25 bps to 7.50%. It was their first rate hike in four years.
There are widespread reports that the American President has ordered staff to proceed with the second set of tariffs on China - covering about US$200 bln of trade - and this sort of undermines his Treasury Secretary's attempt to restart trade talks with China. And China is quickly adjusting to its own rejection of US imports.
In China, new data has revealed signs of softness as the pace of investment has slowed to a new low (for them). Stable figures for retail sales growth and industrial production have done little to ease concerns of a cooling in their economy.
Indonesia is also feeling the pressure. It is reported to be delaying infrastructure projects (and the debt they require) to reduce its vulnerability to the international currency stresses they are now facing.
New data in Canada shows their household debt ratio up slightly to 169.1% but still well below its high in 2017 and today's data suggests it may be turning to an improving track. New Zealand's equivalent data is 166.0%
The UST 10yr is higher today at just on 3.00%. Their 2-10 curve is at +21 bps, -3 bps lower in the week. The Aussie Govt 10yr is at 2.61% (unchanged overnight), the China Govt 10yr is at 3.68% and up +3 bps overnight, while the NZ Govt 10 yr is at 2.58%, unchanged. New Zealand swap rates have changed very little over the past week, or even the past two weeks.
Oddly, despite all the political and trade risk around, the VIX has moved back to its average over the past year of 12. But the Fear & Greed index has jumped strongly into the 'greed' end of the scale, a very sharp shift from a week ago.
Gold is weaker from yesterday and is now just on US$1,195/oz in New York, down -US$6 but almost the same level as this time last week..
US oil prices are little changed today from yesterday and now just under US$69/bbl. The Brent benchmark is now just over US$78/bbl. The US rig count moved up this week.
The Kiwi dollar is ending the week slightly softer overnight at 65.5 USc, but little changed on the week. On the cross rates we are marginally softer too at 91.5 AUc, and softer at 56.3 euro cents. That puts the TWI-5 at 69.4 and exactly where it was seven days ago.
Bitcoin is now at US$6,481, a similar level to this time last week but -1.4% lower than where we left it yesterday.
The easiest place to stay up with event risk today is by following our Economic Calendar here ».