A review of things you need to know before you go home on Wednesday; no rate changes rents rising, corruption slip, biosecurity call, swaps & NZD stable, & more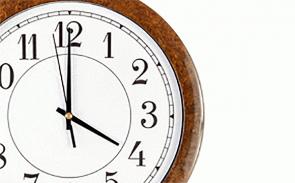 Here are the key things you need to know before you leave work today.
MORTGAGE RATE CHANGES
No changes to report today.
TERM DEPOSIT RATE CHANGES
None here either.
RENT NOW UP TO $15.00 PER DAY
Average rents rose +$24 in 2018 to $456/week. Rent growth was very strong in Wellington and Hawke's Bay last year, but growth was slower in Auckland, Christchurch and Dunedin.
GOING DOWN
New Zealand has been knocked off its #1 position in Transparency International's corruption perception index. Denmark pipped us in this widely referred review. (And the irony is that Denmark is the home to Danske Bank, the company at the heart of the world's largest-ever money laundering scandal.)
HEARTLAND NAMES ACTING CFO
Heartland Group Holdings says Myles Perry, who has been its head of internal audit, will serve as Acting Chief Financial Officer following the resignation of David Mackrell. Mackrell joined publisher NZME as CFO in late March. Heartland says it will continue to consider its longer term requirements and provide an update in due course.
'MAKE THEM TAKE IT SERIOUSLY'
Federated Farmers are calling for airlines to run compulstory biosecurity warning videos before airplanes land. With the sharp rise in tourism to New Zealand, they are concerned MPI is relying on interception and ignoring self-compliance.
UNDER PRESSURE
Air New Zealand has advised markets that its earnings are under pressure, principally because of dud engines supplied by Rolls Royce.
MARK YOUR CALENDAR
The Aussie Federal government has announced that it will receive the final report of the Royal Commission into Misconduct in the Banking, Superannuation and Financial Services Industry on Friday 1 February 2019. Then the final report will be publicly released at 4:10pm on Monday 4 February 2019, following the close of trading on the ASX. (6:10pm NZT.)
DOING IT THE AUSSIE WAY
Latitude Financial Services, the Aussie-owned finance company that runs the Gem brand in New Zealand, has appointed an Aussie to run its New Zealand business. David Gelbak has been appointed out of Latitude's Melbourne head office.
TOLERABLE INFLATION
CPI inflation in Australia rose +1.8% pa in the year to December 2018. Analysts had expected a +1.7% rise following the year to September +1.9% rise. The result saw the AUD rise.
EQUITY MARKET BACKDROP
Earlier today the S&P500 fell -0.2% for the day. That now means a +5.3% gain in that index in 2019. Today, Tokyo has opened -0.7% lower, Hong Kong -0.4% lower, and Shanghai -0.2% lower. The ASX is even so far today, but the NZX is down -0.6%, and down led by AirNZ (down -12%).
SWAP RATES UP AT SHORT END
Local wholesale swap rates are up at the short end, up +1 bp for the 2 year duration. The five and ten durations are little changed. The UST 10yr yield is lower at just under 2.72% and their 2-10 curve is up at just on +14 bps. The Aussie Govt 10yr is at 2.24% (up +2 bps), the China Govt 10yr is down -1 bps at 3.17%, while the NZ Govt 10 yr is at 2.34% and also down -1 bp. The 90 day bank bill rate market is up +1 bp at 1.92%. And that is a +4 bps rise in five days.
BITCOIN SOFT
The bitcoin price is down to US$3,386 today, a fall of -1.0%.
NZD LITTLE CHANGED
The Kiwi dollar is unchanged against the greenback at 68.3 USc. On the cross rates we are down following the CPI result at 95.1 AUc, and we are unchanged at 59.7 euro cents. That leaves the TWI-5 at 72.3.
This chart is animated here. For previous users, the animation process has been updated and works better now.