A review of things you need to know before you go home on Monday; many rate and term changes, PSI expansion slows, scammers attack, swaps and NZD stable, & more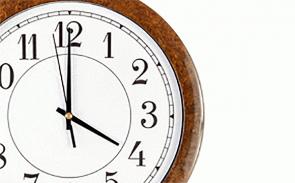 Here are the key things you need to know before you leave work today.
MORTGAGE RATE CHANGES
Kiwibank reprises its 3.99% two year rate. TSB extends its rate match promise. BNZ raises revolving credit rates for investors. Basecorp Finance raises its floating rate. ASB makes some tiny changes to business rates +/- 3 bps.
TERM DEPOSIT RATE CHANGES
NZCU South trimmed rates across the board. SBS Bank also trimmed a couple of rates for 2 and 3 yr TDs.
REGIONAL DISPARITY
Harcourts February sales were lower in the upper North Island but more buoyant elsewhere and particularly strong in Wellington.
EXTRA-TERRITORIAL
A relatively new Australian law will have an international impact and reach into New Zealand relationships in a way that will unsettle civil liberties here.
PSI EXPANSION SLOWS
Today's release of the services PSI confirms an overall slowdown, but at least it isn't slowing any further. After a brief blip up in 2019, we are now back to Q4 2018 levels, and with Q4 GDP due out soon, analysts expect the slowdown to show up then. Services make up more than 75% of our economy as measured by GDP.
RATING LOWERED
Following its acquisition by Australian company Blackstar Capital, local non-bank finance company Asset Finance has had its credit rating lowered by one notch to B-. Standard & Poors says it's Outlook is 'Stable' with the new rating.
SCAMMERS ACTIVE, THE ATTACKS ARE NOT OVER
Westpac is warning of an email scam that is targeting people wanting to make donations to the victims of the Christchurch terror attack. The scammers are sending out an email that carries Westpac branding. CERT NZ has received reports of different opportunistic online scams and attacks in the wake of the tragic events in Christchurch last week. These reports include: online donation fraud, malware embedded in video files, defacement of NZ websites, and denial-of-service.
MILESTONE
Today, the LGFA listed its $1 bln five year bond issue that closed last week, on the NZX Debt Market. This is the first $1 bln issue by a non-sovereign issuer on the local market.
MORE MARKET DEBT
Wellington International Airport is seeking up to $100 mln in a new 11 year bond issue. The interest rate payable will be 4% or about +2% over swap, which today is about 2.00% (for a six year swap. This bond has a rate reset mid-term). The expected credit rating is BBB+ Stable from S&P.
COMMENT MODERATION
Please note that comments on interest.co.nz are still being pre-moderated. This may continue for a short while yet.
MARKETS OPEN
Equity markets have opened the week moderately positive. But it is very early in Tokyo, Hong Kong and Shanghai. Good gains are underway on the ASX and NZX, but in the past hour these are being pared back and quite quickly.
LOCAL SWAP RATES DIP
NZ swap rates for durations of 4 years and longer dipped by -1 bp today. Other swap rates are unchanged. The UST 10yr rate fell to 2.59% earlier (a 15 month low) and it is holding down there. Their 2-10 curve is at +15 bps while their 1-5 curve is still negative at -9 bps. The Aussie Govt 10yr is at 1.98%, the China Govt 10yr is unchanged at 3.16% and the New Zealand Govt 10yr is at 2.09%. The 90 day bank bill rates is unchanged at 1.88%.
NZ DOLLAR LITTLE CHANGED
The NZ dollar is little changed since this morning at 68.4 USc. It is at 96.6 AUc and 60.4 euro cents. That leaves the TWI-5 at 73.
BITCOIN UP
Bitcoin is up to US$4,014, a rise of about +1.1% since this morning and only the second time above US$4,000 since early December 2018.
This chart is animated here. For previous users, the animation process has been updated and works better now.