Our email sign-up page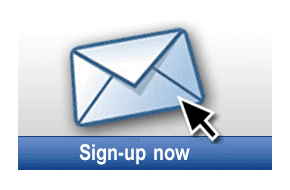 We publish a range of emails and you can sign up for them here. You can unsubscribe at any time.
Our free daily Bonds Newsletter brings you the latest fixed interest news plus a government and corporate Bond Rate Sheet, up-to-date for the day the email is sent. Bond prices and swap spreads are also covered, plus benchmark bank term deposit data. This newsletter is ideal for investors and trustees responsible for investment mandates.
Our free daily Currency rate sheet email brings you the latest currency news plus a comprehensive Rate Sheet, right up-to-date at the time the email is sent. This rate sheet has some special rate information not available on our webpages that is especially useful for both individuals and business managers who do regular currency transactions. Sign up here.
Our free daily Home Loan email keeps you up-to-date with mortgage and property news plus all the fixed and variable home loan rates with the latest changes clearly marked. You can subscribe here.
Our free daily Term Deposit email brings you daily news of interest to savers and investors, plus a comprehensive list of all TD rates on offer with the latest changes clearly indicated. Sign up here.
Our free weekly precious metails email brings you weekly news of interest to precious metals investors, plus a comprehensive list of gold and silver buy and sell prices. Sign up here.
Our free Property email newsletter brings you all the stories about residential and commercial property and the forces that move these huge markets. Sign up here.
Our free weekly Rural email brings you a useful summary of key rural news and views, plus key farm gate price data of interest to farmers. Sign up here.
Our free weekly Business email newsletter brings you the stories and how-to guides of interest to managers of small and medium sized enterprises, helping, inspiring and celebrating some incredible success stories. Sign up here.
Our subscription Banking and Finance daily newsletter is a unique service for senior banking and finance professionals.
Subscribers get a daily email before 9:00am of all the important industry news to start the day. It features news not published elsewhere, plus a key summary of other overnight items you need to know.
This service is targeted at banking and financial industry professionals, covering both asset (loan) and liability (deposit) activity, local and international coverage from a New Zealand point-of-view, and the wider economic drivers of the industry.
The annual cost of this service is $365.00 (including GST) which is equivalent to about $1.50 per day. It is published every business day except for the month during the Christmas/New Year break. The sign-up page is here »
In this section
Deposit Calculator
End Investment Value:
Interest Earned After Tax:
Deposit Account Transactions
X
Follow the news from interest
Effective Cost of Debt Calculator
The effective cost of debt for the loan is
on a per annum basis.