RBNZ deputy governor Geoff Bascand says low cost virtual currency payments could replace cash if trust, anonymity issues addressed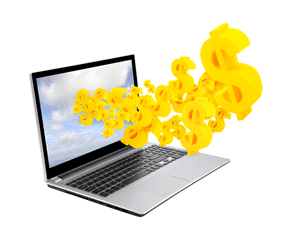 Low cost virtual currencies such as Bitcoin could ultimately replace cash if key attributes of trust and anonymity can be reliably and sustainably attained, Reserve Bank deputy governor and head of operations Geoff Bascand says.
In a weekend speech to the Royal Numismatic Society in Wellington, Bascand cited the development of virtual currencies, of which the best known is Bitcoin, as an alternative means of payment and store of value.
"It is a very low cost payment method with strong security features and usable for cross-border transactions, making it advantageous in some regards relative to more traditional payment mechanisms," said Bascand.

"As compared with cash, however, crypto-currencies currently have a number of drawbacks. In a transactional sense, their use is limited by the number of businesses willing to accept them for payment, currently a very small number. Large swings in the value of a Bitcoin means its purchasing power fluctuates considerably, and the finite number of bitcoins possible mean that their scarcity value tends to make them more like speculative investment commodities than transactional payment instruments."
 
Although bitcoins or other crypto-currencies are unlikely to replace cash in the foreseeable future, technological change is relentless and there's no reason cash-money must continue forever, Bascand said.
"Key attributes of trust, that the 'money' gives rise to settlement of the obligation, and anonymity, it is often efficient for the sale/purchase parties not to have to identify one another, must be met, but if these can be accomplished reliably and sustainably new technologies could supplant cash as we know it in years to come."
'Monitor and develop'
Central banks, such as the Reserve Bank, need not be overwhelmed by such innovations as virtual currencies.
"As they have to date, central banks around the world will need to monitor and develop their regulatory and currency operations roles to meet developments in technology, and the changing needs of the public," said Bascand.
His comments come after the Financial Action Task Force (FATF), an inter-governmental body established by the Group of Seven that sets policies and standards on anti-money laundering and combating terrorist financing, recently highlighted the money laundering and terrorism financing risks of virtual currencies. FATF did also say, however, virtual currency has the potential to improve payment efficiency and reduce transaction costs for payments and fund transfers.
Meanwhile, Bascand said the Reserve Bank was "committed to evolving products and services in line with and in anticipation of future currency demands." Although other means of payment keep growing, cash remains in strong demand, and the central bank must keep it current and viable for users.

"The evolution of New Zealand's banknotes will take another step at the end of next year, when our next series of banknotes starts to enter circulation."

Canadian Banknote Company will design and print New Zealand banknotes for five years.
"From a financial perspective the bank has completed early forecasts of possible release and co-circulation scenarios. At a high level, the (Reserve) Bank spends approximately $5 million per annum on notes, and is preparing for incremental operating costs as a result of the new series of $43 million over the next five years. A firmer expense estimate will have to wait until industry consultation is completed over the next four to six months on release and repatriation strategies," Bascand said.
The Reserve Bank says it'll cost about $80 million over the next five years to print and distribute the new notes. See more on this here.
'Reports of the death of cash have been greatly exaggerated'
Bascand also touched on long running predictions of the demise of cash in society.
 
"The consistent growth of notes in circulation at 4.6% per year, in terms of note value; 2.5% per annum in terms of number of notes, has undone many such predictions of a fall in demand. Currency issued has grown by over 6% in the past year. Notwithstanding perceptions of the 'end of cash', the demand for cash has continued to grow, pretty much in line with the growth in the nominal economy. In New Zealand, notes in circulation rose from 1.5% of GDP in 1990 to 2% in 2001 and have remained about that level since," said Bascand.

"This growth has been mirrored in many other countries in recent years. In the UK, notes in circulation have grown by 6% per year since 1990, increasing from 2.4% of GDP in the mid 1990s to over 3.5% in 2013. The growth over the last twenty years arrested and partially reversed a long-term decline from almost 8% of GDP in 1960."

"Increased demand for cash is surprising given the growth of electronic payments. New Zealand has a very high penetration rate for electronic payment, with 280 debit or credit card transactions per person in 2013, which is exceeded only by Iceland and Norway," Bascand said.
This article was first published in our email for paying subscribers. See here for more details and to subscribe.