Benje Patterson on 10 reasons why you shouldn't get your knickers in a twist over the sour outlook for the dairy sector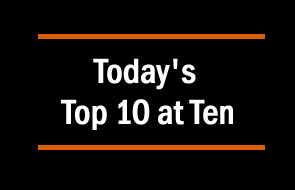 Today's guest Top 10 is by Benje Patterson, a senior economist at Infometrics.
As always, we welcome your additions in the comment stream below or via email to david.chaston@interest.co.nz.
And if you're interested in contributing the occasional Top 10 yourself, contact gareth.vaughan@interest.co.nz.
See all previous Top 10s here.
With dairy prices at GlobalDairyTrade auctions continuing to plunge and Fonterra having downgraded its payout forecast to a mere $3.85/kgms, fears are emerging that parts of regional New Zealand are staring down the barrel of recession. Although these fears are real in many places, it is important not to paint all our regions with the same brush as there are some parts of the country where the outlook is still bright. This Top 10 takes a look at some serious and some more light-hearted reasons not to panic just yet. 

1. Dairy isn't even NZ's biggest export earner, tourism is number one.
Ok, so I am getting a little ahead of myself, dairy is still number one for the time being. However, some quick maths I ran on annual export earnings using balance of payments and merchandise trade data from Statistics New Zealand suggests that tourism will take the top spot by the September quarter. What's more the way things are going for dairy prices at present, at a time when visitor arrivals are booming, suggests tourism could maintain its grip at the top for a while yet.
"Total annual visitor arrivals peaked just short of 3 million. Growth from Australia, China and the United States is strong.

Arrivals from Australia were up 10 percent on a year ago, boosted by early ski season snow conditions and expanded trans-Tasman air capacity. The rise in the Australian dollar has also helped.

Arrivals from China were up 28 percent on a year ago. Infometrics says the medium-term picture remains healthy, but "recent wobbles in Chinese share markets could affect short-run confidence to travel."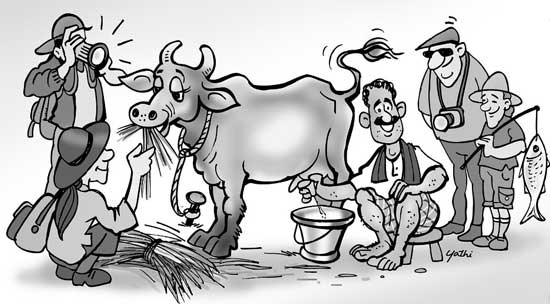 2. Graeme Wheeler isn't too worried so why should we fret?
Reserve Bank Governor Graeme Wheeler said in a speech a couple of weeks ago that the economy is continuing to grow at around 2.5% pa. He said that even though dairy is down in the dumps, there are several factors supporting economic growth and that some bank economists' calls for a 2.00% official cash rate are premature as there is little chance of recession. But are we really sure we can believe a Governor who didn't even live in New Zealand last time there was a recession?
"…some local commentators have predicted large declines in interest rates over coming months that could only be consistent with the economy moving into recession. "We will review our growth forecasts in the September Monetary Policy Statement but, at this point, we believe that several factors are supporting economic growth. These include the easing in monetary conditions, continued high levels of migration and labour force participation, ongoing growth in construction, and continued strength in the services sector."
3. Dairy's woes are actually a good thing for Hawke's Bay. 
At Infometrics, we are getting pretty excited about Hawke's Bay's economic outlook. Ironically these reasons mainly stem from the fact that Hawke's Bay has virtually no dairying to speak of so is unaffected by lower dairy prices. In fact, lower dairy prices are, in a roundabout way, a good thing for the Bay as they are helping pull down the value of the New Zealand dollar and keeping downward pressure on interest rates.
"The outlook for Hawke's Bay's economy is looking good, with the lower New Zealand dollar set to boost returns for meat and fruit exports, as well as boost the purchasing power of international visitors to the region.

"The lower interest rate outlook will also free up money in households' and businesses' budgets."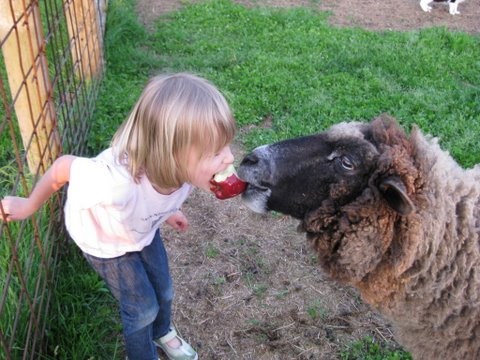 4. Why not milk goats instead?
Sticking with the Hawke's Bay. I was recently alerted to an initiative by Business Hawke's Bay to investigate the merits of farming goats for processing into dairy goat infant formula in the Bay. Dairy goat products are already surprisingly big business for New Zealand, with the Dairy Goat Co-Operative alone boasting $150m of turnover in 2014. Hawke's Bay's initiative has received enthusiastic support thus far, with one processor announcing that it will invest in a $30m processing facility in the area within the next two years.
"Hawke's Bay Regional Council economic development manager Tom Skerman presented economic impact research projecting $1.5 billion in revenue and 178 jobs for Hawke's Bay over 10 years, based on 18 farms, construction of the processing plant and packaging facility.

Ministry for Business, Innovation and Employment adviser Andrew McCallum outlined the market niche for goat milk formula, saying the Chinese market for baby food/infant nutrition was growing more than 50 per cent more than the rest of the world combined."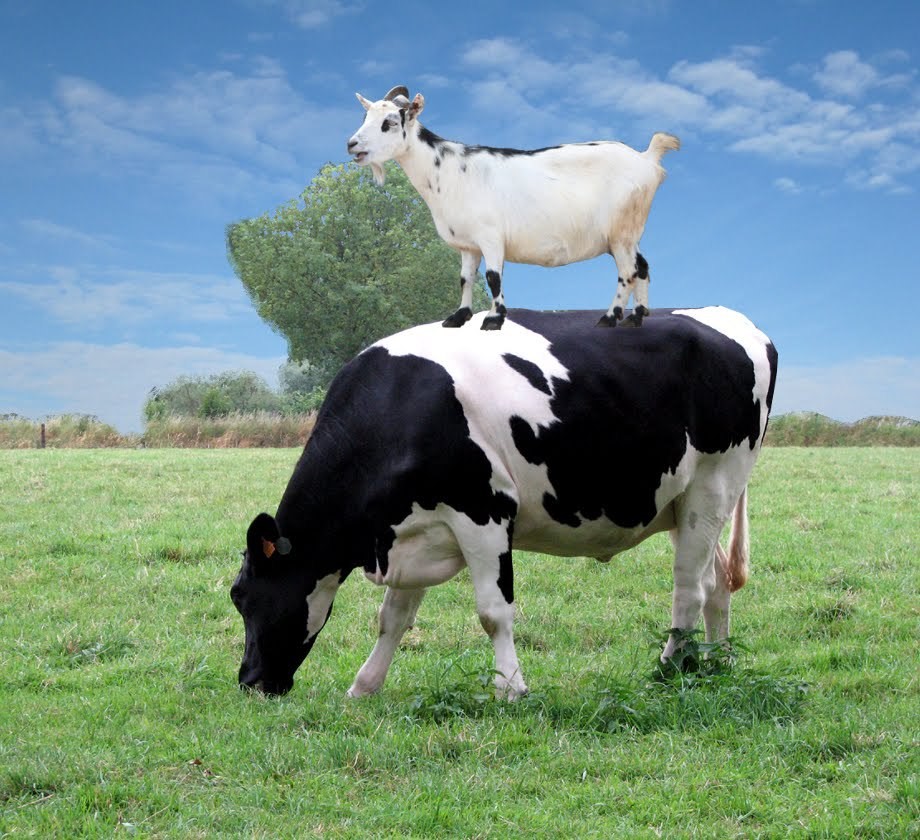 5. Who needs dairy factories when there are education factories?
My colleague Shaun Twaddle recently wrote an article looking at which regions are doing well out of international education. The upshot of the article is that international student numbers are rising rapidly and making a significant contribution to the New Zealand economy, with some regions doing better than others out of this situation.
"Between 2013 and 2014 the Tasman, Gisborne, Nelson and Taranaki regions did fairly well in attracting international students, although growth is coming off a low base in these regions. Canterbury also did well relative to previous years, indicating a pick-up in attracting international students after a drop following the 2011 earthquakes. On the other side of the coin, Otago and the West Coast lost international students, while Wellington and Manawatu-Wanganui, which have relatively large numbers of tertiary students, had only modest growth.

The main takeout, however, is the growth in the number of international students in Auckland."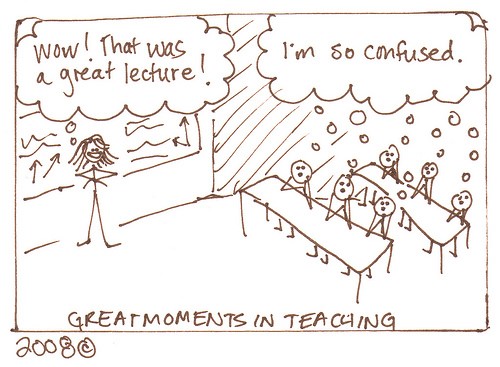 6. ICT exports are still growing rapidly. 
It's not only tourism and education that have contributed to the rapid increase in service exports over recent times, a report by the Ministry of Business, Innovation and Employment shows that the ICT sector is also a big money earner for New Zealand. According to the report, ICT exports have grown by an average of 14%pa over the past six years to sit at close to $1bn in 2014. Some highlights include:
"Employment in the sector is on the rise with the number of people employed in IT services and software firms up 2,800 in the year to June 2014 to 26,700.

More ICT businesses are expanding internationally, with the report showing that exports of IT services and software have doubled since 2008.

Computer services account for 25 per cent of all business expenditure on research and development in New Zealand.

IT stocks now make up approximately 10 per cent of the value of all listings on the NZX main board, compared with 1 per cent five years ago."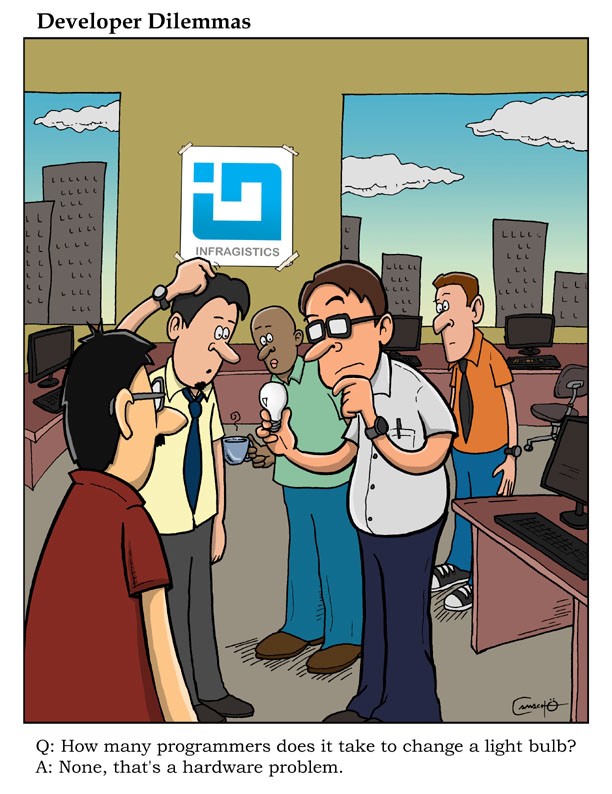 7. Fruit exports are at a record high.
Earnings from fruit exports pushed through the $2bn per annum mark in June for the first time on record according to merchandise trade data from Statistics New Zealand. Fruit exporters are benefiting from a lower New Zealand dollar, as well as relatively good pricing in world markets and a sharp lift in volumes. As already mentioned, Hawke's Bay is doing well out of this situation, while horticulture earnings are also soaring in Bay of Plenty – the Kiwifruit growing powerhouse of New Zealand.
"Major Bay of Plenty horticultural mainstay kiwifruit accounted for 59 per cent of the total value of fruit exports, followed by apples at 28 per cent, and avocados - another strong Bay export - at 5.7 per cent.

"Kiwifruit volumes are going strongly as the industry recovers from Psa," said Lain Jager, chief executive of kiwifruit export marketing company Zespri.

"Most of the volume growth is in our premium Zespri SunGold [G3] variety, which boosts our industry's earnings as growers benefit from a more profitable product mix."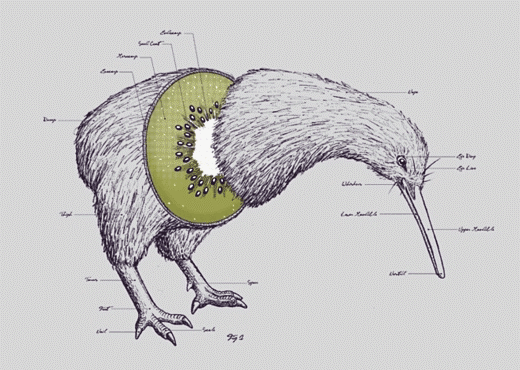 8. Tatua suppliers are still making a profit.
Believe it or not, there are still some dairy farmers with reason to smile this season. Tatua, the small Waikato dairy co-operative that specialises in manufacturing high value-add consumer and food service products, has recently come out with a $6.00/kgms payout forecast. By focusing on high value add products, Tatua is less exposed to underlying weakness in commodity prices.
"The forecast for the 2015-2016 financial year is projected to be around $6/kg MS.

Chief executive Paul McGilvary said the forecasts were well above the $5.20/kg MS that farmers needed to break even financially. …

The co-op, which has 114 suppliers, produces dairy products such as aerosol cream and whey protein powder.

Returns for Tatua's products were currently better than those for milk powder, butter and cheese produced by Fonterra and other dairy companies, he said."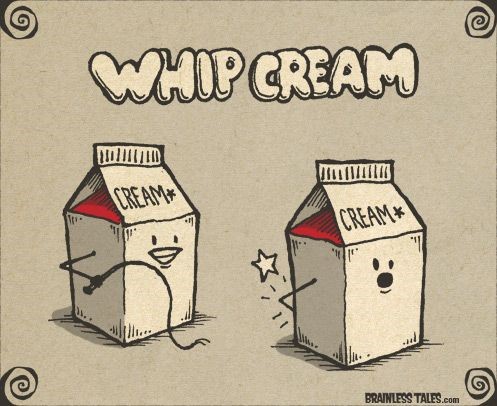 9. At least our dairy farmers aren't on the street rampaging.
Farmers across Europe have protested low prices by blocking streets, burning tyres, intimidating foreign truck drivers, and even dumping truckloads of manure in front of government offices. In New Zealand, we bag that stuff up and sell it for $2 a bag at the gate! In France, incredibly this sort of behaviour is garnering so much public support that some pollsters claim it is even affecting faith in President Hollande's government:
"The farmer protests have generated strong support from the general French public. A BVA poll showed 88% are in favour of the movement and 89% have a positive view of farmers. In addition, eight out of 10 French people said they were prepared to make a financial effort to pay more for French milk and meat to help the country's farmers. But, reflecting a general lack of confidence in the French government, 78% did not trust Hollande's administration to improve the farmers' situation."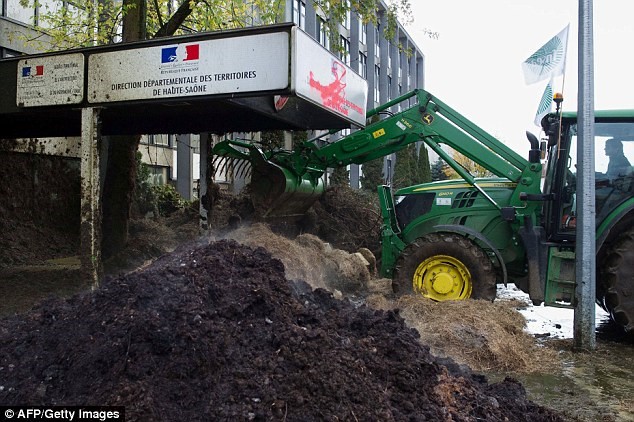 10. Relax, John is sorting us out a new flag.
Even if the s##t hits the fan, we still have a new flag to look forward to. It may not be quite as good as getting a huge payout and then splashing out on a new Hilux, but can't you imagine how good that flag is going to look fluttering in the Brazilian breeze as we dominate the Rio Olympics? In order to choose a flag that suits us best, we need to think about what we stand for as a nation. Jono Aidney articulately framed things:
"We stand for winning at sports, and being clean and green, and for pretty much any restaurant Al Brown opens. He could literally open an instant coffee café and that Moccona would be sublime. But the question we probably need to ask is 'why does New Zealand exist?' Is our purpose unfettered economic progress? Is it to be an ethical voice on the world stage? A place where every child gets a fair start? Guardians of nature? Nature's pimps? If we can work out what our collective 'purpose' is, we'll have a chance of turning that idea into a flag."