Central government's bid to corporatise council assets raises more questions than it answers, writes NZ Initiative's Jason Krupp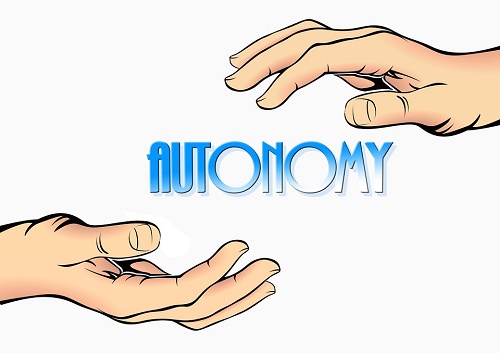 By Jason Krupp*
Last week New Zealand's local government sector got together and publicly thumbed its nose at central government's latest attempt to coerce councils to deliver services more efficiently.
More specifically, a group of mayors from across the country took issue with the Local Government Act 2002 Amendment Bill (No 2), calling it "amalgamation by stealth" and "anti-democratic".
This bill would give the Local Government Commission the power to launch its own investigations  and make recommendations that groups of councils vest core services, such as roading or water provision, into Council Controlled Organisations. Furthermore, the legislation give the Minister of Local Government the power to launch investigations, where previous this was the sole preserve of communities.
These CCOs would still be owned by councils, but run as arms-length corporate entities, very much in the mould of Auckland Transport and Watercare.
The legislative change is built on the belief that such types of infrastructure requires large economies of scale in order to be cost effective, a scale that many small councils are seen to lack.
It would be wrong to dismiss the sector's complaints about the bill as simple grousing and patch protection. There are several factors to suggest that the change, at least in its current prescriptive form, is heavy-handed.
Is bigger always better?
The first factor central government should consider is whether scale is the only means of delivering quality services at an affordable price.
Following the thinking behind the current amendment, Southland District Council's roads should be a mess, as it is stuck with one of the largest roading networks (over 5,000km) in the country, funded by one of the smallest population bases (12,000 people). It is almost a textbook test case for a CCO.
But talk to industry players and they laud Southland's roading network. Its Changing Direction project has struck a fine balance between road quality and rates affordability.
The council accepted that a significant portion of the roading network would have to remain unsealed, but compensated for this by better maintenance. Road repairs were prioritised using Fonterra's trucks to capture live data on road conditions.
The data was then used to compile the Economic Network Plan, allowing the council to calculate the value of exports that were carried by different sections of the network. This in turn steers future investment decisions.  Clearly, Southland District Council is able to deliver innovative and affordable roading services without the scale of a CCO.
Does one size fit all?
Another consideration is whether corporatisation is the answer to every problem. It made sense in Auckland to vest water and roading into specialist entities due to the 2010 amalgamation of four city councils, two district councils and a regional council.
As local government academic Peter McKinlay observes, to do otherwise would have meant letting one newly formed council manage all of these substantial activities at once, a herculean task that would potentially have set it up for failure.
But he also notes that because of the amalgamation Auckland is a special case. The last four attempts to merge councils in the Hawkes Bay, Northland, and Wellington regions failed to win support from these communities. If amalgamation is off the table, why is compulsory corporatisation still on it?
This question is particularly apt where councils have shown that they can form CCOs voluntarily. The Hutt, Porirua, Upper Hutt and Wellington city councils and Greater Wellington Regional Council recently formed a CCO to jointly manage their drinking, waste and storm water services.
Where this CCO veered from the Watercare model was in that it was voluntarily formed, with each council still holding their respective water assets on their balance sheets. Although progress on this CCO was slower than central government may have liked, Wellington Water shows councils do not need their hands forced to make sensible decisions.
Furthermore, how is the Local Government Commission, a small Crown entity based in Wellington, going to take all the idiosyncratic elements of each region into account when ordering that CCOs be formed? The Waikato region, for example, established a CCO to run a shared valuation database for 13 councils. Although the scheme stacked up on paper, in practice it proved costly, inefficient and difficult to govern.
Other initiatives, like the Bay of Plenty's shared IT services CCO have been outright successes. But it was built on strong local relationships between council chief executives, a history of collaboration, and strong local leadership. That is something the Local Government Commission and central government have no control over.
What about democratic choice?
The third factor that government should consider is the purpose of local government.
The Local Government Act says in part that councils are there to "enable democratic local decision-making and action by, and on behalf of, communities".
At a face value reading, this suggests that communities are the ones who have the final say of what happens in their community – after all, they pay for it. By giving itself the power to launch its own investigations, central government is dictating policy at a local level instead of leaving it to communities.
No doubt this is predicated on the belief that technocrats are better placed to make decisions about network infrastructure, and that if left to communities some may even vote against CCOs to their detriment. That is probably a fair comment. But how can central government expect communities, and the local authorities that represent them, to be responsible and accountable for their decisions if it will not let communities face the consequences of them?
Kaipara District Council's blow out on a water treatment plant is often trotted out as an example of local government lunacy. But you can be guaranteed the residents of this community are going to pick through any major spending proposal in the future with a fine toothcomb. That is how the democratic process is supposed to work.
There are merits to making it easier for local councils to form CCOs. Central government is also right to put up a number of CCO frameworks to make it easier for councils to corporatise certain services. But critically, it should be left to communities to decide whether doing so makes sense for them.
There are several areas where central government recognises the value of local decision-making, policy variation, and differing preference, such as with District Health Boards and the governance of schools. Local government is one of those areas as well. It is time the government recognised this fact. As it stands, there are just too many unanswered questions as to why this policy intervention is needed.
--------------------------------------
*Jason Krupp is a Research Fellow at The New Zealand Initiative, which provides a fortnightly column for interest.co.nz. jason.krupp@nzinitiative.org.nz