Henry Chueh argues blockchain will offer improved cyber-security in a world dominated by the use of personal data and the Internet of Things, and thus is the way of the future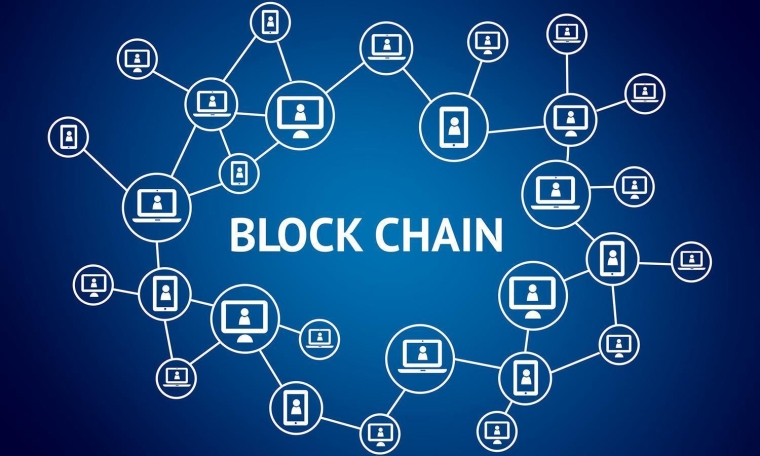 By Henry Chueh*
If you clicked into this article seeking a definitive answer to; whether cryptocurrencies are here to stay or should I invest into Bitcoin, then I am sorry because I cannot give you that answer. What I can do though, is describe to you the current landscape we are in and where we are likely heading in the next few decades. You can then make the conclusion for yourself.  
You really have to appreciate how technology has advanced. It was only around 25 years ago when people were getting acclimated to the "internet". Watching this video really amuses me as there are three talk show hosts questioning what the @ symbol mean in the internet address. Fast forward to now, everyone has an email address and the internet is considered second nature to our daily interactions. Our phones and computers are connected to the internet… our cars are connected to the internet… for some of us even our fridge and coffee makers are connected to the internet!
These interconnections between our everyday devices and the internet are known as the "Internet of Things" (IoT). It is estimated that by 2020, we will have over 30 billion connected devices worldwide, roughly four devices per human ,and this number is only be expected to grow. So what do these everyday devices do? Collecting data and using data to improve our lives, of course!
Billions and billions of data points are now being transferred backwards and forwards. The new BMW car that you are driving will be sending data back to the headquarters to monitor its performance… to see the wear and tear of its mechanical parts and notify the driver when a service is due. Sensors can be placed on shipments of frozen food to monitor the temperature and see if the shipment adheres to the temperature threshold at all times during transport.
People with disability issues have wearable technologies that can monitor their health and call for help should they encounter difficulty, 24/7. Sensors on roads can determine traffic and provide traffic engineers a detailed transport model of their city, identifying where the bottlenecks are. There are sensors and constant satellite imaging on agricultural fields so that our New Zealand farmers can monitor the growth of their crops and the soil salinity. I could go on and on about the limitless benefits of the Internet of Things but you get the gist of it. Pretty soon, the 'Internet of Things' will be ubiquitous, connecting everything with everyone.
With all these fancy developments going on right now, we will also need to be aware of the darkside of having all this data flowing through the internet.  How do we make sure governments do not purloin this IoT platform for their own political purposes? What about giant monopoly companies using the data for their own commercial purposes at our expense? Do we really trust these large corporations to act in our best interests?
Just take a look at Facebook and Cambridge Analytica this year. How about the UBER hack in 2016 where the CEO paid the hackers US$100,000 to delete the data but failed to disclose this to the public. Or maybe Equifax, where the personal information of 143 million consumers was exposed. Or maybe the Ashley Madison hack for those that are tinkering on the side? It is not an over exaggeration to say that our privacy is at stake. We have placed too much trust and blindly signed terms and conditions that basically waive our right to our own personal data.
Is our own personal data actually safe from these central authorities?
I have mentioned the importance of our privacy, but data security is also of equal significance. Even a company that collects the data for legitimate reasons may get its central server hacked and data stolen (Uber, Equifax). To compound the problem further, we will have 30 billion connected devices coming into this world in the next few years. It will be extremely dangerous if the data feed between these devices can be easily tampered with. Looking at the IoT examples mentioned above, an autonomous vehicle can easily become a threat if the data feed can be hacked. Tampering with those temperature sensors in the frozen shipments means regulations can be bypassed, and potentially diseased food will be served to customers. How about the wearable technologies where emergency calls can be shut off and the patients will not be able to request assistance?
You can see the images forming. With enormous amounts of data comes the need for a secure system. The viewpoint of having one central authority with a backed up central server is now outdated. This is why I believe that Distributed Ledger Technologies (DLT), such as blockchain, will be the next stepping stone in advancing human civilisation. A DLT is a database that is consensually shared and synchronised across network spread across multiple sites, institutions or geographies. It allows simultaneous access, validation and record updating in an immutable manner. Basically, there is no one single point of failure in a central authority and all transactions in the ledger are viewable across all synchronised nodes. Hacking the system is exponentially difficult because it is a decentralised one and will require astronomically large computing power to tamper with the majority of the nodes.
There is world-wide recognition that blockchain, a subset of DLT, is the way of the future. In Europe, 22 countries have signed a Declaration on the establishment of a European Blockchain Partnership, pooling in over €300 million in the next few years. In China the government has reportedly begun working on national standards for blockchain technology. They believe that blockchain will go hand in hand with their "Belt and Road" initiative. Facebook, Google, Amazon and Walmart have also spent millions exploring blockchain technology. In New Zealand, Fonterra and NZ Post have teamed up to track orders using blockchain. Banks such as ANZ have been using blockchain already in streamlining cross border payments and more.
What does this have to do with cryptocurrency at all? Well, cryptocurrency is the digital token in a DLT ecosystem. Anything transactional, be it data or currency, deals with the native token on that ecosystem. To be able to operate on public blockchain infrastructure, the digital token is required in order to reward those decentralised nodes that help run the ecosystem. Bitcoin is the digital native token to be used on the Bitcoin blockchain and is used to transact the currency between two parties. The ether is used in the Ethereum blockchain for the transactions on the decentralised applications. It goes without saying that cryptocurrency goes hand in hand with blockchain.
Decentralisation is the way forward. This new technology opens up to possibilities that we have yet to imagine is possible. Who knew 25 years ago when the internet was introduced, that we will have E-commerce such as eBay and Alibaba? How about social media like Facebook and Twitter? Or a digital media platform where anyone can upload any video that they want, like YouTube? How about a business model where consumers can access human knowledge on almost anything and everything… for free!? You will be telling me that it is absolutely not possible. Well guess what, Wikipedia is doing just that.
So take a moment and think… and tell me, do you think blockchain and cryptocurrencies are here to stay?  
---------------------------------------------------------
*Henry Chueh is a blockchain and cryptocurrency researcher. He is a house husband with plenty of time to do research into blockchain and has seven years of experience in the financial services sector, specifically insurance.