Advice for cryptocurrency investors: You need to consider whether a particular currency, in a particular blockchain, which aims to address a particular problem, will be successful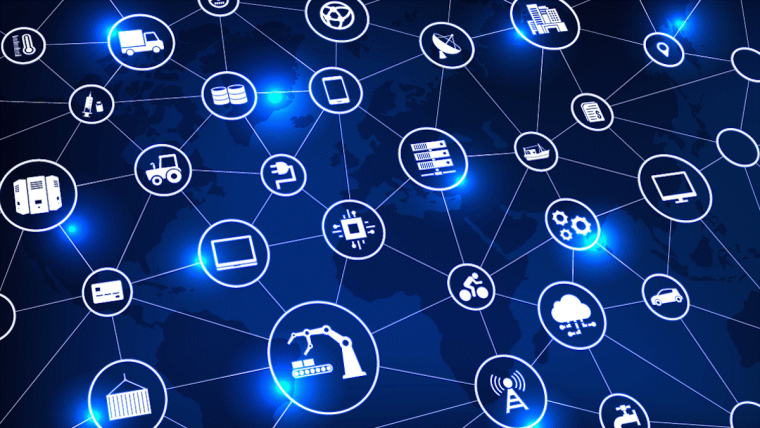 By Henry Chueh*
Before you decide to invest in a cryptocurrency, you need to understand the technology behind it. In most cases this is blockchain. 
Blockchain is a digital ledger that records all transactions in a decentralised network. Yes, blockchain isn't the only technology that enables you to track transactions, but here's what's unique about it:
1. Tracking and storing data
Blockchain stores information in blocks that are linked together chronologically to form a continuous line, like a chain. If you try to change the information in a block, a new block will be created, showing that the information has changed at a particular date and time.
It is a digitalised ledger that is decentralised, meaning a large network of computers (or nodes) have the same copy of the ledger. It is more difficult to tamper with a decentralised network than a single operator.  
Example: Bob owns a car. This is evident in Block #101 of the blockchain. When he transfers the ownership of his car to Alice, Block #34582 will record this transaction. Every node on the network can verify that this transaction has happened, since they have the same digital ledger (i.e. all the block information).  
2. Creating trust in the data
Before any party can add information to the blockchain, there must be an evaluation and agreement across all the nodes in a decentralised network. In blockchain terminology, this is called "consensus".
There are different variations of consensus algorithms and in Bitcoin's case this is called "Proof-of-Work". In PoW, a cryptographic puzzle must be solved to create a block. The process of solving the puzzle is called "mining" and the node solving the puzzle is the "miner".
Once a miner solves the puzzle, the solution is passed on to all other nodes in the network to verify its authenticity. If correct, the block will be added to the chain.
These combinations of processes ensure that the data is accurate because the network creates the trust in the data.
3. Removing intermediaries
Currently, when we transact with one another, we rely on trusted intermediaries such as a bank or a lawyer to verify our records and ensure that our personal information is kept confidential. This limits our exposure if anything goes wrong, as we can often pin liability on the intermediary. It does however cost us.
In blockchain, if all the transactions have already been verified to be true, then we can engage in a trustless peer-to-peer interaction without needing an intermediary.
As I mentioned in my previous article, cryptocurrencies are the digital tokens in the blockchain. Anything transactional, be it data or currency, deals with the native token on that ecosystem.
To operate on a public blockchain infrastructure, the native digital token is required to reward those decentralised nodes that help run the ecosystem. You can think of it as a transactional fee required when you interact in the peer-to-peer system.  
There are various forms of cryptocurrencies. Bitcoin, Litecoin, Dash and many others are attempting to be the cryptocurrency at its purest form - digital cash.
However, other cryptocurrencies like Ethereum, Neo, Ripple, Stellar offer completely different blockchain use cases.
Ethereum and Neo are blockchain platforms that incorporate smart contract functionalities. Smart contracts are programming codes that facilitate, verify, or enforce the negotiation or performance of a contract. Developers are then able to write applications on the platform (dApp or decentralised application) that have blockchain features.
An example of a smart use case is in insurance policies. Currently, there are many manual operations that require a lot of human action. Smart contracts can enforce parameters that if x, y, z happens, then the policyholder's claim can be settled.
Think of it as, "If this happens, do this". With this functionality, you'd be surprised how many practical problems can be addressed, whether it is in government (voting system), supply chain logistics (if cash received, deliver X), or even entertainment industry (royalties delivered automatically to the artist).
Ripple and Stellar aim to be the leading digital payment networks for retail and financial institutions.
They offer near instantaneous transactions at fees less than 1/10th of a cent, even for cross-border payments. This completely dwarfs other payment system protocols like Paypal, Western Union or SWIFT. 
There are plenty other cryptocurrencies that attempt to tackle different problems. The important thing to understand is that blockchain and cryptocurrencies go hand-in-hand.
When looking to buy a cryptocurrency, you need to consider whether a particular currency, in a particular blockchain, which aims to address a particular problem, will be successful.
---------------------------------------------------------
*Henry Chueh researches blockchain and cryptocurrencies in his spare time. He has seven years' experience in the financial services sector, specifically insurance.