ANZ NZ to stop charging customers for using other banks' ATMs, hints at other fee reductions to come without providing detail
New Zealand's biggest bank is to stop charging customers for using other banks' ATMs.
The announcement from ANZ NZ comes about six months after the Australian parents of NZ's big four banks made the same move. At that time ANZ NZ maintained the cost and revenue structure of ATMs in Australia was different to NZ.
However, on Monday ANZ said it was removing the non-ANZ ATM fee it charges customers for using another bank's ATM in NZ.
"ANZ New Zealand customers don't pay any ATM fees to use an ANZ ATM, but they are charged a $1 fee for using another bank's ATM. Most other banks have a similar fee," Antonia Watson, ANZ NZ's managing director of retail and business banking, said.
"In recent times we've been getting more and more feedback from our customers that they don't think this type of fee is fair because even though they're using another bank's ATM they're still accessing their money," Watson said.
"We've decided to respond to that feedback and will absorb the cost of those transactions levied to us by other banks. Banking is a competitive business and we want to ensure customers continue to choose us because they know we're committed to doing the right thing by them."
The changes will take effect from March 26, with ANZ NZ saying they will remove fees from nearly eight million transactions a year.
ANZ NZ additionally says it'll progressively remove, reduce or simplify a series of other fees and charges throughout the year. However, the bank's press release doesn't detail which ones.
Pushed for more information, an ANZ NZ spokesman told interest.co.nz; "Along with this the ATM fee, we recently announced we would reduce application and top-up fees for ANZ personal loans, withdrawal fees for ANZ Serious Saver customers and replacement card fees for Visa Debit and Eftpos cards. There will be more to come, but I can't give details at this stage sorry."
We look at how much you should be saving for retirement, attempting to give age markers so that you can tell if you are on track. You need a plan, commitment & to get started now
By David Chaston
How do you know if you are saving enough to have decent financial capacity for a reasonable retirement?
It is not an easy question to answer, and waking up to a shortfall when you are in your mid 50s may well be too late.
So we need life-stage markers to ensure we aren't caught short.
Retiring in penury is an outcome best avoided. Actively.
As you would expect, there are many ways to look at this.
First is to know that in retirement you will likely need about 80% of your pre-retirement income if you wish to maintain a similar but more modest living standard.
So, your expected annual salary at aged 65, less NZ Super of about $17,000 each if you are married (details are here), is the income off of your investments that you will need.
If you work this out, you will quickly see the current capital value of a regular income.
Here's an example, assuming you are male and earning the median income for a 64 year old. That, according to Stats NZ (LEEDS) is about $62,630 per year. If you are female and earning the median income for a 64 year old, that is $42,370 per year, and that highlights the extremity of the disadvantage and inequity for women.
So the numbers pan out like this:
2018 dollars, pre-tax
Single Male
Single Female
Couple
male working
Couple
both working
 
$
$
$
$
Income pre retirement
62,630
42,370
62,630
105,000
 
 
 
 
 
Target retirement income (80%)
50,100
33,900
50,100
84,000
- from NZ Super
23,400
23,400
35,440
35,440
- needed from investments
26,700
10,500
14,660
48,560
 
 
 
 
 
That will require either an investment of a ...
 
 
 
Term deposit, returning 3% gross
890,000
350,000
488,700
1,618,700
or ...
 
 
 
 
KiwiSaver returning 5% gross
534,000
210,000
293,200
971,200
Two points to make up front: If you own a house, you can't 'eat' it. It's value will only be realised if you sell it. Then you have to rent.
And secondly, for the above table to be valid you will need to have faith NZ Super will still be available as it is now, when you retire.
The lower your income, the less likely you will have the ability to save the investment you will need. And the above data is eye-catching because in a low-interest-rate world the invested fund level you will need is very high.
If interest rates rise, fund returns will also likely rise. But the sting may well be that these benchmarks are rising because inflation is rising. And inflation will reduce the purchasing power of whatever you earn. How you can live today with a $50,000 pa income will be greatly different and tough if meaningful inflation returns, - (5% inflation will hurt retirees a lot).
So you need to start soon.
The above table shows how many times your salary you will need to have saved as a minimum. Here it is again focused on how many years of income you need to have salted away.
2018 dollars, pre-tax
Single Male
Single Female
Couple,
male working
Couple,
both working
 
$
$
$
$
Income pre retirement
62,630
42,370
62,630*
105,000
 
 
 
 
 
Requiring ...
 
 
 
Term deposit, returning 3% gross
890,000
350,000
488,700
1,618,700
or ...
 
 
 
 
KiwiSaver returning 5% gross
534,000
210,000
293,200
971,200
 
 
 
 
 
Requiring this many years of income ...
 
 
 
Term deposit, returning 3% gross
14.2
8.3
7.8
15.4
or ...
 
 
 
 
KiwiSaver returning 5% gross
8.5
5.0
4.7
9.3
Depending on your circumstances, you will need between five and fifteen times your salary saved, and invested, to maintain a similar lifestyle in retirement.
It is a daunting prospect.
But you won't get there without a plan, personal financial discipline, and getting started.
If you save 10% of a lifetime income and invest that in growth assets, you may not make it. You will need to save more like 15% per year. Here is the maths again, based in part on Stats NZ LEEDs data and assuming you will retire in 2018. That won't be your scenario, but it might help you think about what a plan personalised for you might look like.
pre tax
Avg Annual
Income
15% pa saved
in 5 years
5% earned
after tax
on savings
Cumulated
savings
 
$
$
$
$
20-24
11,300
8,480
420
8,900
25-29
29,500
22,130
1,550
32,580
30-34
32,500
24,380
2,850
59,810
35-39
35,500
26,630
4,320
90,760
40-44
37,300
27,980
5,940
124,680
45-49
43,500
32,630
7,870
165,180
50-54
49,700
37,280
10,120
212,580
55-59
56,500
42,380
12,750
267,710
60-64
61,100*
45,830
15,680
329,220
 
 
-----------
-----------
 
Totals
 
267,720
61,500
 
* The $62,360 in the first table is the pre-retirement income in the final year of work, whereas the $61,100 in the table above is the average annual income over the five years from age 60 to 64.
Leverage can work for you. If you borrow to buy a house that will be much bigger than you will need in retirement (when you will downsize), then the principal repayment portion of your mortgage will count to your savings rate.
But the main take-away here is the size of the challenge. You need to save about 15% of your gross income per year if you are on a median income, and that will result in total savings of $329,220 at retirement, which when supplemented by NZ Super, will give you an annual income in retirement of a bit over $50,000 per year.
Observant readers will have noticed that this plan will not work if you save using term deposits. You need a growth vehicle like those available in KiwiSaver to reach this target. And that only works out on a long-term basis.
Of course, you can also decumulate. That is, you can use some of your previously saved capital to spend. That is a simple thing to do and with low investment returns it might seem like the immediate cost is low. But consuming your capital is risky at later life stages. You don't know your own life expectancy. And you don't know what age may throw up in terms of medical costs and living assistance.
Finally, you need to protect yourself from changing public policy positions. Younger people with debt (like student loans, for housing, etc.) will be pressing for higher inflation to devalue their debt obligations. Trendy 'social consciences' also like higher public spending including deficit spending, all virtual certainties to reignite inflation - and make NZ Super as we currently know it unsustainable quicker. And accounting for inflation is the toughest challenge when planning for retirement.
(You need to focus on what you need to do. Try to avoid thinking about the fact that the public purse will be available for those who either can't, or can't be bothered.)
---
You can check the returns of all KiwiSaver funds and their asset allocations, here.
RBNZ plans public awareness and education campaign to promote its bank financial strength Dashboard initiative
The Reserve Bank is planning a public awareness and education campaign to promote its bank financial strength dashboard online information disclosure tool, which is due to go live in May.
The Dashboard is designed to make it easier for people, including bank depositors, to assess the financial stability of banks by improving the disclosure and accessibility of key financial information. The Reserve Bank says the Dashboard should provide greater transparency about banks' financial health and performance, making for better informed investors who will help promote a sound and efficient financial system. (See more on the Dashboard here).
Reserve Bank Deputy Governor and Head of Financial Stability Geoff Bascand says the first Dashboard is expected to 'go-live' towards the end of May. Writing in KPMG's annual Financial Institutions Performance Survey (FIPS) Bascand says the Dashboard's release will be accompanied by a public awareness and education campaign to encourage wide access for "both technical and lay audiences."
"This will include a series of educational videos, explaining the seven key metrics and their related subject areas, as well as carrying out on-going financial education with industry and public users in the interests of further enhancing market discipline," Bascand says.
A Reserve Bank spokesman says the Dashboard promotional campaign is likely to kick-off once the Dashboard goes live.
"It will likely run in digital channels, given the Dashboard is digital, and the budget is confidential. However, our plans are not yet finalised so all is subject to change," the Reserve Bank spokesman says.
Concept may be extended
Bascand also says the Reserve Bank will work behind the scenes after the Dashboard goes live to ensure it keeps pace with industry developments and user needs. The concept may also be extended to "other regulated institutions." The Reserve Bank also oversees insurers and non-bank deposit takers such as building societies, finance companies and credit unions.
"Depending on the success of the Dashboard there may be scope to broaden the approach to other regulated institutions in the future as the [Reserve] Bank seeks to promote a sound financial system in the modern digital world," says Bascand.
The Reserve Bank is claiming the Dashboard as something of a world first as a digital interface of bank disclosure, Bascand adds. The quarterly dashboard will replace the requirement for banks to issue off-quarter disclosure statements, although they'll still be required to issue half-year and annual statements.
"The Dashboard's success will depend on the integrity of the data behind it and this will be a shared responsibility between the retail banks, which are expected to provide high quality reporting to feed into the Dashboard, and the Reserve Bank, which will manage the publication process. Another ingredient for success is the important role that users have to play in terms of scrutinising the data, which will contribute to data integrity and ultimately help make dashboard disclosure effective," says Bascand.
He says the Dashboard will allow users to make "side-by-side comparisons of banks in an apples-with-apples scenario" on seven key subject areas. The seven are credit ratings, capital adequacy, asset quality, profitability, the balance sheet, liquidity, and credit concentrations.
"Dashboard users will be able to interact with the information and drill down for more details on each of the subject areas. More use of bank disclosures will help to improve investor decision-making and incentivise banks to prudently manage their risks," Bascand says.
Banks' worry
Meanwhile, Bank lobby group the New Zealand Bankers' Association (NZBA) has said its members are concerned about the Reserve Bank's desire for banks' liquidity ratios to be published both in disclosure statements and on the Dashboard.
"In the absence of prescriptive guidelines, consistent methodologies and/or RBNZ accreditation on the calculation of core funding and mismatch ratios, this data has the potential to be misleading," NZBA has said.
"In our view, there is a significant risk that uninformed users could make inaccurate assessments of such ratios and thus their inclusion outweighs any perceived benefits. If, however, the publication of liquidity ratios in the disclosure statement and the Dashboard is to remain, we recommend that standardised calculations for such ratios are published by the RBNZ after appropriate consultation to ensure consistency between banks," NZBA added.
*This article was first published in our email for paying subscribers early on Wednesday morning. See here for more details and how to subscribe.
Financial adviser Martin Hawes argues a stock market crash isn't looming, so remains bullish; Says now isn't the time for nervous investors to adjust their risk profiles
"Global financial market volatility has awoken from its slumber," in the words of ANZ economists.
US equity markets are down around 9% from their all-time highs, with European and Asian markets in similar states.
After holding near historic lows for the majority of 2017, the VIX measure of US equity volatility has spiked to its highest level since 2011 (bar a brief period in 2015).
ANZ economists, in their latest Market Focus publication explain: "Ultimately it appears that markets have finally come to the realisation that abundant global liquidity conditions are not going to last forever…
"Global growth momentum is strong at present, and this is leading to speculation that inflation is finally set to make a comeback, particularly in the US.
"Indeed, US average hourly earnings growth, at 2.9% year-on-year in January, is at its highest level since 2009, which has helped cement expectations for ongoing Federal Reserve policy normalisation.
"The US 10-year bond yield is now at 2.85% – effectively the highest in close to four years…
"The Bank of England surprised last week with a more hawkish tone than anticipated, noting that monetary policy will "need to be tightened somewhat earlier and by a somewhat greater extent" than previously expected.
"The European Central Bank still appears to be inching towards the exit door. These normalisation signals are broadening."
Not the time to reassess your risk profile
So with uncertainty around the pace at which interest rates will be hiked spurring market volatility, what should retail investors do?  
Summer KiwiSaver Investment Committee chair and Authorised Financial Adviser, Martin Hawes, says this isn't the time to reassess your risk profile.
"If you are feeling uncomfortable with the amount of volatility and the way your portfolio is going, you need to wait until this settles down and then reset your risk," he says.
"Effectively to change your setting at the moment is to sell into weakness."
Hawes recognises some believe the current market weakness is a precursor to a crash. However, he doesn't see this happening.
Rather he sees markets settling down in a matter of weeks or months, so remains bullish.
Ultimately, he believes "the fundamentals are still in place". World economies and companies' profits are still growing strongly. Interest rates also remain low.
Volatility drivers
Hawes is of the view that despite China's rising influence, the US economy continues to have the greatest impact around the world.
The notion, 'when America sneezes, the rest of the world catches a cold,' isn't going away anytime soon.
Hawes accordingly recognises markets may be spooked by the prospect of the Federal Reserve raising interest rates in the US five or six times this year.
He maintains that if the Fed Board of Governors' new chair, Jerome Powell, came out and said rates wouldn't be hiked more than three times, markets would calm down.
He notes that in addition to strong US jobs data dashing expectations around gradual rate rises, having a new chair in the driver's seat is increasing uncertainty.
Hawes also accepts the share market is letting off some steam, further to it getting ahead of itself. 
Finally, he maintains high frequency algorithm trading has exacerbated market volatility.
"Large numbers of these algorithms are working on the basis of momentum. If the market is going down, many of the algorithms will automatically start shorting, and that will magnify the extent of the fall.
"It does it on the other side as well. In January, when markets ran up pretty strongly, I suspect that was again magnified by algorithm trading - robots really."
Overweight on international, neutral on NZ
In line with his view that we'll see markets bounce back soon, Hawes believes now is a good time to buy.
While he sees an uptick being "reasonably synchronised" across markets, he continues to favour international equities over New Zealand and Australian ones.
With global shares - European ones in particular - languishing, they've been better priced relative to shares on the New Zealand market, which has had a very good run.
To further allay investors' concerns, Hawes makes the point that investors (like those in KiwiSaver) who make regular contributions, should take comfort in the fact they've been getting bang for their buck, purchasing more shares at lower prices in recent weeks.
Peter Dunne argues the tax system should be reformed with a focus on mitigating the adverse impact human beings have on the natural environment
By Peter Dunne*
The practice of politics is often best left to politicians, just as running professions is best left to professional bodies. When one tries to meddle in the realm of the other, the result is often not what was intended.
The Royal New Zealand College of General Practitioners is currently finding that out to its cost. In the lead-up to last year's election the College appeared to abandon its traditional role of staying outside of partisan politics in favour of subtle, but obvious, support for the Labour Party. Its reason was clear - it liked the idea Labour was promoting of reducing the costs to patients of visits to doctors.
It seemed to have assumed that Labour would do this by increasing the subsidy payable on a doctor's visit, a win-win outcome as far as the profession was concerned. However, it, and District Health Boards, have been stunned subsequently to discover that while Labour's commitment still stands, it has made no provision for increased funding and is instead relying on DHBs to achieve reduced patient costs within their existing budgets, none of which have yet been approved by the Minister.
A classic case of being more careful about you what might wish for! How this might yet play out is still to unfold and is a separate debate, but it raises again the issue of how a government manages the competing demands on public expenditure. And that, in turn, leads to the much bigger question of the adequacy of current revenue streams.
Our present system is based on taxing individuals and businesses on profit and income from what they produce. Of course, everyone - individual or business - thinks they presently pay too much tax, or at a pinch, about the right amount, and certainly cannot afford to pay any more, but that there is scope for getting more out of everybody else. This, in turn, leads to its own form of envy politics and social dislocation, constantly pitting one group against another.
Yet, the ever increasing complexity of our broad base, low rate tax system is becoming obvious, despite the considerable and noble efforts of successive governments to modernise and streamline it. This government, like its two predecessors, has begun its term by initiating a tax review, allegedly to find the holy grail, but really to provide political cover for some potentially unpopular measures they want to take, in this case the capital gains tax which dogged Labour throughout the last election campaign.
The fundamental problem, though, is that the current system is utterly flawed. The impact of income and profit based taxes is lumpy and uneven, no matter the various forms of social engineering designed to achieve balance and equity. The current debate about the tax treatment of multinational corporations which in today's internet world can be everywhere but simultaneously nowhere when it comes to tax liability has graphically proven that.
The reality is that the current system has had its day, and no amount of tinkering, however sophisticated, is going to resolve that. It is time to move on. The current system dates broadly from the early 20th century, as a then response to antiquated arrangements like the infamous hearth  or window taxes now regarded as utterly cavalier, haphazard and discriminatory. (One has only to see the windowless 18th and 19th century houses in cities like Dublin and elsewhere to see the folly and absurdity of that approach.)
At a time when, more than at any other time in human history, society's focus is on mitigating the adverse impact human beings have had on the natural environment, and the steps we need to be taking now to assure its sustainability for future generations, the opportunity is surely nigh to reform our tax system along the same lines.
We need to redesign our approach to focus on the consumption and consequent depletion of non-renewable resources by both individuals and corporations. Not only would such an approach be more equitable across the board, more difficult to evade, and therefore more sustainable, it would also have the advantage of disincentivising exploitative behaviour in the interests of the planet's future.
The hand-out approach of so much current spending would become rapidly checked if linked to our consumption of society's resources. It is often said, loftily and without much meaning, that taxes are the dues we pay to belong to civil society. A reordering of the tax system along these lines would give new reality to that statement.
If ever there was a cause looking for a progressive, genuinely environmentally friendly, but equally fiscally responsible, political party to embrace, this is surely it. Sadly, there seems to be no such party on our political horizon at the moment.           
----------------------------------------
*Peter Dunne is the former leader of UnitedFuture, an ex-Labour Party MP, and a former cabinet minister. This article first ran here and is used with permission.
RBNZ not giving much thought to how cryptocurrencies could impact financial stability, despite comments from the Bank for International Settlements urging caution
Acting Reserve Bank Governor Grant Spencer has dismissed the risk of cryptocurrencies to New Zealand's financial stability, saying bitcoin and other cryptocurrencies are just "a bit of a sideshow."
This comes just days after the Bank for International Settlements (the central banks' bank) general manager Agustin Carstens warned that authorities must be "prepared to act against the invasive spread of cryptocurrencies."
"The meteoric rise of cryptocurrencies should not make us forget the important role central banks play as stewards of public trust," Carstens said in the lecture. "Private digital tokens masquerading as currencies must not subvert this trust."
Overnight Reuters reported that officials from the world's biggest economies will discuss the impact of digital currencies at next month's G20 meeting in Argentina and are likely to signal a more coordinated approach to their regulation. And Bloomberg reported the European Union has agreed to bring virtual currencies under the jurisdiction of anti-money-laundering legislation, which will require marketplaces to verify the identity of their customers.
But Spencer did not appear concerned when fielding questions about cryptocurrencies' during Thursday's Monetary Policy Statement press conference.
"We're not worried that [cryptocurrencies] are a threat because at the end of the day it's a very small market."
He says the equity and bond markets, for example, are large and have impacts on the real economy. "But at least to date, the cryptocurrency markets are really quite small."
Spencer says cryptocurrencies receive a lot of media coverage but "are a bit of a sideshow."
He says the Reserve Bank is not monitoring for any impact from cryptocurrencies on financial stability in New Zealand – "we see what's happening, but it's really a side interest."
Hours later, the Acting Governor was making similar comments in the finance and expenditure select committee briefing.
"We couldn't finish this conversation without talking about cryptocurrency – what's your take?" asked National MP Andrew Bayly.
Spencer reiterated that the Reserve Bank did not see it as a systemic risk, but his Deputy Governor Geoff Bascand suggested the central bank was interested in the innovation side of the cryptocurrency market.
"We do think about it in a broader financial innovation [sense], with some of the technology behind it and some of the dynamics of the financial sector – blockchain, for example."
Late last year, Finance Minister Grant Robertson and Opposition leader Bill English were singing a similar tune.
English said the interesting thing about digital currency is how the technology works and how it is "going to change all our financial services – including the way currency works. That will be fascinating over the next five years."
Robertson agreed that blockchain could change how financial systems work.
"We want to see good healthy competition in our banking sector. That's part of the job of the [Reserve] Bank to help facilitate that, but also regulate it responsibly."
*This article was first published in our email for paying subscribers early on Friday morning. See here for more details and how to subscribe.
Patrick Watson with some handy tips on how to equip yourself against the rise of automation
Robots and AI are coming for your job. And if you're already retired, they're still coming for your kids.
We can try to slow down this process—or at least ease the pain it causes—but I doubt we can stop it. And we probably shouldn't, because a brighter future awaits on the other side.
So how to get there intact? Make the most of your most valuable asset: your brain. It's capable of things even the most advanced artificial intelligence still can't do.
But AI is gaining fast. We have no time to waste, so let me give you some ideas.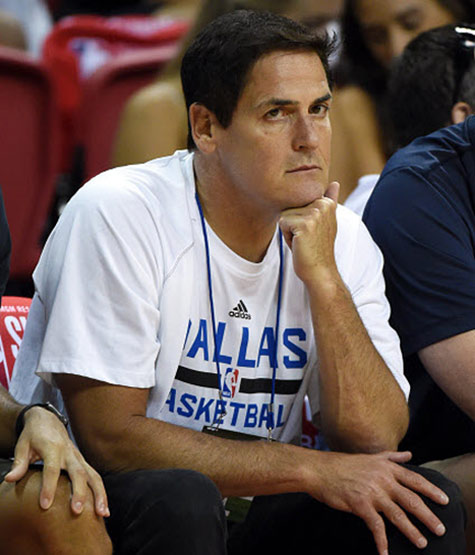 Photo: Getty Images
Straight Talk
Billionaire and Dallas Mavericks owner Mark Cuban is a straight talker. Last year, I saw him at the South by Southwest Conference, and he said something that stuck with me.
The moderator asked him what subjects young people should study to gain an advantage in the future. Cuban said:
We are going through the process where software will automate software, automation will automate automation. I would not want to be a CPA right now. I would not want to be an accountant right now. I would rather be a philosophy major. Knowing how to critically think and assess them from a global perspective I think is going to be more valuable than what we see as exciting careers today, which might be programming or CPA or those types of things.
That advice goes against the grain. Career counselors tell students to learn computer skills, know how to "code" in the latest hot software language. Cuban thinks that is short-sighted because whatever technical skills you acquire, they will get obsolete quickly.
But does it make sense to study philosophy, one of the most impractical fields? Everyone knows philosophy majors never make any money.
Or do they?
Carl Icahn's philosophy degree served him well. Ditto for Peter Thiel, George Soros, former HP CEO Carly Fiorina, Overstock.com founder Patrick Byrne, and Legg Mason fund manager Bill Miller. All have philosophy degrees or advanced studies.
Basketball coach Phil Jackson is a philosopher too. Maybe he gave Cuban the thought.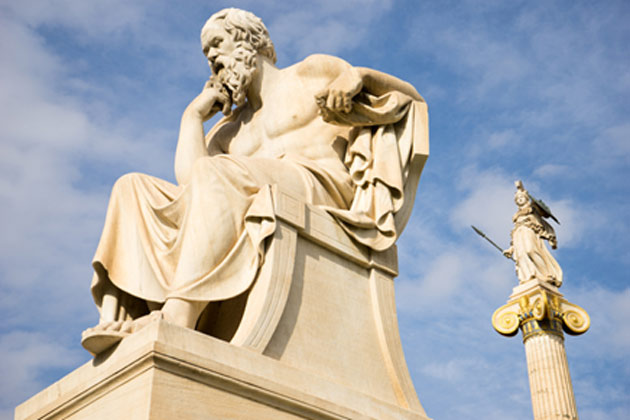 Photo: Getty Images
It's true that some branches of philosophy are esoteric, to say the least. But at the core, it's about thinking logically and critically—a valuable skill in any career.
Furthermore, the logical principles that drive most software code came from philosophers. Knowing them can be useful, but to beat the bots, you need more.
By the Numbers
I was one of those kids who hated math, but later I realized its importance. Math teaches logical reasoning and attention to detail, and it helps you think under pressure. Finding that one possible solution can be hard—but doing it will increase your mental endurance.
Math is about structure, developing principles that hold true even if you change the components. That's helpful in economic analysis.
For instance, here's something I tweeted last weekend.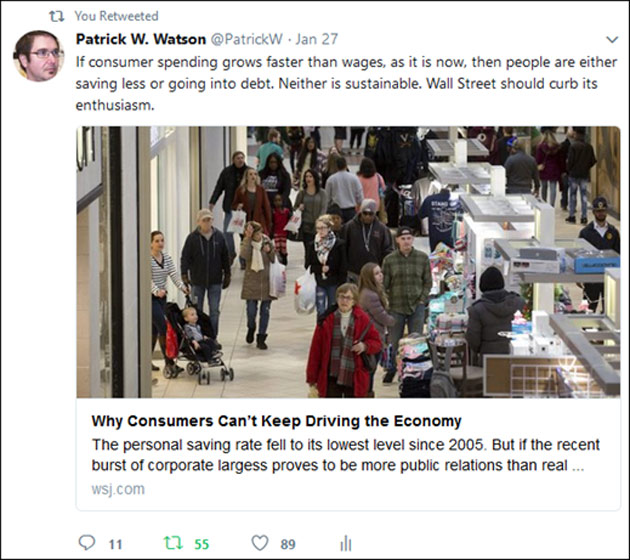 https://twitter.com/PatrickW/status/957274172400553984
What I described in the tweet is really a mathematical formula. The variables are consumer spending, wage growth, savings rate, and consumer debt. They all relate to each other and can only move certain ways.
Math helps at any age, and you don't need a degree to benefit from it. Just some free online math study at Khan Academy will make you a better thinker—and help you survive job automation. It also might increase your income.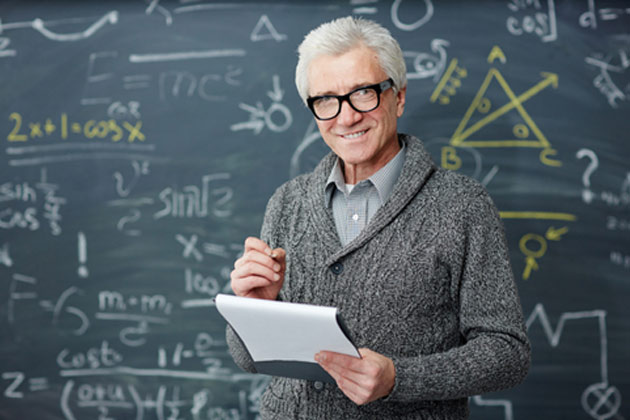 Photo: Getty Images
Language Differences
In one sense, math is the language of technology. Computers "think" in ones and zeros. But human languages count too.
When people study a foreign language, it's usually because they want to speak or read it. However, the study is useful even if you never gain fluency.
For one thing, learning about another language helps you understand your own language better. Since languages shape how we think, you'll also gain insight into the mentality of the other language's native speakers.
Chinese, for instance, doesn't use verb tenses to denote past, present, and future. It's no coincidence that many Chinese-speaking people conceive of "time" quite differently from English speakers. Knowing this helps explain some things.
English has its peculiarities as well. Because we lack gender-neutral pronouns but want to be inclusive, we say "he or she" to describe a person of unknown gender. That's awkward, and resentment of it has affected our politics and economy.
(Incidentally, the Associated Press decided last year "they" is acceptable for singular, gender-neutral references. I think that's even worse.)
Studying another language helps your brain recognize those differences. This makes your thinking more flexible and widens the opportunities you can seize.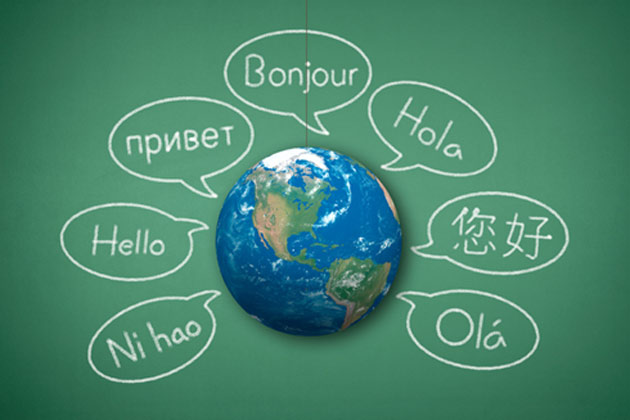 Photo: Getty Images
Explore New Concepts
The three fields I just described—philosophy, math, and foreign languages—together form a great foundation for learning almost anything. Familiarity with them will equip you to compete against automation in this rapidly changing economy.
-------------------------------------------------------------
*Patrick Watson is senior economic analyst at Mauldin Economics. This article is from a regular Mauldin Economics series called Connecting the Dots. It first appeared here and is used by interest.co.nz with permission.
We review the overall performance of the KiwiSaver funds industry, one that will reach $50 bln invested in 2018. Results have been good overall but there is a wide divergence between managers
By David Chaston
In 2017 KiwiSaver members contributed almost $3.2 billion to their funds, their employers tipped in another $1.9 bln, and the Government added $763 mln mainly for the member tax credit. All up, that totaled $5.9 bln in new contributions to all these schemes.
These growing contributions, which now total $40.5 bln), plus fund earnings took the total value of all KiwiSaver funds to a massive $47 bln by the end of 2017.
Barring a big market correction, the value of all KiwiSaver funds will exceed $50 bln some time in 2018.
KiwiSaver investments grew +19% in 2017. Most of that was the rising tide of contributions ($5.9 bln) but 'earnings' (or the growth in the fund values over and above the contributions) touched almost +$2.4 bln in the year.
Who shared in these after-tax, after-all-fees gains varies widely. Much depended on the risk you were prepared to accept.
And within the various risk categories, the long term track record of the various fund managers is becoming clearer.
Track record isn't everything (they are no guarantee of future results), but they are something that members can inspect and should be aware of. Long-run poor track records are noteworthy just as long-run above average performance is noteworthy.
Now that KiwiSaver has been going more than ten years, these long run trends can be inspected.
There are many ways to do that, but for investors (KiwiSaver members) the key metric should be after-all-fees and after-all-taxes.
(Many funds industry measures are before taxes, some only include some fees. And others think that fee levels alone indicate who will give the best long-term results. We think these approaches are inadequate in the New Zealand environment).
The tables below show the best performers in each category. The chart indicates the range within each risk category over all funds, although this time we have limited that view to only those funds who have been active and available over the full 10 year business cycle.
Overall, returns over the long term remain strong across the leaders. Members and managers with KiwiSaver funds in the bottom quartile will not be so happy as their returns continue to lag. The longer time goes on, the more clearly the track record is revealed. The gap between the top and bottom in each sector is still wider than you would expect from a competitive market. This is shown graphically in the chart below, all up to December 2017:
Among the Default fund managers, Mercer has extended its lead over the others, even those that are close to its performance. Mercer have held this advantage for some time and it will be reassuring for its members that its relative performance is improving.
Our December 2017 reviews of the Default, Balanced Growth and Aggressive funds can be found here, here and here. Our September 2017 reviews of the Default, Moderate, and Growth funds can be found here, here and here.
Top of the list
We award our special 'star'
when the fund returns in the past three years top their long term returns. It is a tough standard but declining recent returns are perhaps an indicator that the fund manager is resting on its longer-term laurels.
There are only two funds that are both best-in-class on an all time basis, and over the past three years. That is one more than we found in September.
This is the list of the top funds at December 31, 2017, based on our regular savings return model. For comparative purposes, we have only used those managers who have been in existence for the entire analysis period of April 2008 to December 2017.
1. The Conservative Fund data in the table excludes cash and default funds.
2. There are now nine default funds, however, only five have been in existence for the full period of our analysis.
3. Insufficient number of funds to provide data.
For explanations about how we calculate our 'regular savings returns' and how we classify funds, see here and here.
The right fund type for you will depend on your tolerance for risk and importantly on your life stage. You should move only after receiving appropriate advice and for a substantive reason.
The rate of growth in mortgage borrowing continues to slow - but consumer borrowing is hitting growth levels last seen 12 years ago
By David Hargreaves
Borrowing figures are continuing to portray an intriguingly mixed picture - with mortgage growth continuing to slow but consumer borrowing surging.
The latest Reserve Bank figures monitoring sector credit show last month the annual rate of growth in mortgage borrowing dropped to 5.9%, which is the slowest rate in about two and a half years, and compares with an annual growth rate in mortgage borrowing of some 9.3% only a year ago.
In marked contrast, however, personal consumer borrowing is continuing to grow now quite rapidly. 
In December the total amount owing for consumer borrowing increased by some $336 million - that's over 2% in just a month. The $336 million increase in the total for the month was the biggest monthly rise in about 14 years.
This big surge saw the annual growth rate for consumer borrowing lift to 8.3%, which is a level last seen in October 2005.
In the latest month about two thirds of the increase in consumer borrowing was supplied by the banks, while non-bank lenders accounted for the other third.
The extra $134 million borrowed from the non-bank lenders actually represented a 2.7% increase in the amount outstanding to these lenders, to a total of $5.141 billion.
On the mortgage figures, while the annual rate of growth is continuing to slow, the increase in the total borrowed in the latest month - just over $1.2 billion - is the biggest increase for a few months and bears out some anecdotal suggestions of a loosening up in lending a little. 
With the Reserve Bank's LVR restrictions having been eased from the start of this month, the monthly totals will be worth watching to see if they do start to climb more strongly again, and if that annual growth rate continues to decline.
Aside from the LVR restrictions, banks had been seen as 'rationing' credit somewhat in the past year in reaction to a struggle to attract sufficient new deposit funds. This funding pressure has now eased somewhat with deposits flowing more readily again.
Elsewhere in the latest borrowing figures, the annual growth rate in business borrowing declined sharply from a 13-month high of 7.4% to 5.5% in the past month. 
Looking back over several years, it's not unusual to see business borrowing slacken over the Christmas/end of year period - but given the tepid response business opinion surveys have given to the new coalition Government - these figures will be worth watching to see if some sort of a slower business borrowing trend emerges. If it did of course, this would suggest businesses less confident about future expansion.
How fintechs are paving the way for better competition in the payments space - with or without the support of banks or the Government
By Jenée Tibshraeny
Do you use internet banking when shopping online to avoid credit card fees?
Instead of entering your credit card details, enabling your bank and credit card company to clip the ticket in the process, you provide your bank customer number and password and authorise the payment this way.
An increasing number of merchants offer this POLi payment option, including Air New Zealand, The Warehouse, 2 Degrees and the NZ Transport Agency.
Naturally, banks aren't too chuffed with the competition in the payments space, and have in the past issued warnings over customers breaching their terms with their banks by providing a third party with their internet banking login details.
POLi, which has operated in New Zealand since 2009 and has been used by more than a million people, is dismissive of these claims.
Yet it wants to work more closely with banks.
Instead of POLi passing a payment request on to a customer's bank, it wants the bank to control the authorisation process to make the payment.
This can be done by setting up an application programming interface, or API, between the bank and POLi.
POLi's director of payments strategy, Allister Hunter, explains: "An API moves the components of the payment closer to the bank, which we think is a good thing. That's where it should be…
"Connecting to banks through APIs would mean customers would use a bank-branded interface when they enter their bank customer numbers and passwords to make payments.  
"This would be a welcome development, as the banks could manage the look and feel of the interface. It could become competitive."
Hunter says Payments NZ - banks' payments association - is already developing these APIs.
While POLi has for some time been enabling its customers to pay merchants online without banks' blessings, there are a raft of other firms keen to do the same - not necessarily to facilitate payments in the same way, but to help people manage their money more effectively.
Like POLi, they want banks to embrace 'open banking' and allow these APIs to connect their systems.
Regulation to 'stimulate competition'
Legislation is being passed in Europe and Australia requiring banks to do so.
European Commission rules, which came into force on January 13: "Open the EU payment market to companies offering payment services, based on them gaining access to information about the payment account."
They also: "Introduce strict security requirements for electronic payments and for the protection of consumers' financial data," as well as ban credit/debit card surcharges.
The European Commission explains its Payment Services Directive (PSD2): "The new EU rules should help stimulate competition in the electronic payments market, by providing the necessary legal certainty for companies to enter or continue in the market.
"This would then allow consumers to benefit from more and better choices between different types of payment services and service providers.
"During the past years, new players have emerged in the area of internet payments offering consumers the possibility to pay instantly for their internet bookings or online shopping without the need for a credit card (around 60% of the EU population does not have a credit card).
"These services establish a payment link between the payer and the online merchant via the payer's online banking module.
"These innovative and low cost payment solutions are called "payment initiation services" and are already offered in a number of Member States (e.g. Sofort in Germany, IDeal in the Netherlands, Trustly in Sweden).
"Until now, these new providers were not regulated at EU level. The new directive will cover these new payment providers (payment initiation services), addressing issues which may arise with respect to confidentiality, liability or security of such transactions."
In New Zealand, there aren't any such regulations in the pipeline.
However the Government is putting pressure on banks to share their customers' data with the likes of POLi on their own accord.
Commerce and Consumer Affairs Minister Kris Faafoi in November told interest.co.nz he would draw up a timeline with a plan of action on open banking after April, once Payments NZ responds to a letter his predecessor Jacqui Dean sent it before the election, asking how the industry would progress open banking.
'If they're forced to do it… they'll miss the boat'
Ben Lynch, the founder of a soon-to-be-launched platform that enables users to pull data from banks, among other organisations, believes that if banks were smart, they would implement open banking without it being mandated.
"If banks do it of their own undertaking, they'll end up winning," he says.
"If they're forced to do it… they'll miss the boat on building the products that perhaps their competitors (that weren't traditionally competitors) will build for their customers."
Through Lynch's platform, Jude, users can get data from various financial service providers to better manage their money through the platform.
In other words, through the Jude app, you could log in to the various accounts you have with ANZ, Kiwibank, Auckland Transport, Simplicity, Mercury, Spotify, and Netflix, for example.
From there, you could bring all your account data onto Jude, to see and manage the regular payments you make in one place.
Lynch says that some companies, like Spotify, already have APIs users can use.
If you have logged in to your Spotify account via your Facebook account, you have used one of these APIs.
If you want to get data from banks, companies or organisations that don't have these APIs, you have to do what POLi users do and arguably breach the terms of their contracts by providing Jude with your login details.
As well as consolidating all your finances in one place, on a supposedly more user-friendly platform than what a bank has to offer, you can also transfer money to other Jude users.
Lynch assures that any login details you provide through Jude are encrypted, so Jude can't see them.
Yet he recognises that without APIs set up, users are exercising a certain degree of trust in him.
"I don't expect most people to be that comfortable about giving their user name and passwords away. And they shouldn't," he says.
"So I certainly don't intent to attract thousands and thousands of users initially. That's a good thing.
"The point is to get enough people to build the product and get it working."
From there, Lynch believes it's only a matter of time before banks and other traditional financial service providers have APIs in place to share their customers' data securely.
"You could talk about it to these companies… but if you prove that people want it, and it's working, you'll be able to move along much faster," he says.
Furthermore, the law changes in the EU, and the plays the likes of Amazon, Google, Facebook and Apple are making in this area, will push things along. 
Lynch believes if a bank decided today it was going to build an API to facilitate the sharing of its customer data, it would take around two years for it get over the line and be up and running.
"It's not a trivial undertaking on their part. These companies are built on big legacy technology. But there is, I think, a huge first mover advantage," he says.
While banks already use APIs in other ways, Lynch maintains ASB and Westpac are the most technologically advanced in terms of creating publically facing ones.
Ultimately he believes: "Technology will democratise everyone's business model, and consumers are increasingly going to want more privacy, better knowledge around privacy, and better access to information."
*This article was first published in our email for paying subscribers early on Wednesday morning. See here for more details and how to subscribe.