Roger J Kerr warns that interest rate increases could be a lot sooner and more severe if the NZ dollar falls sharply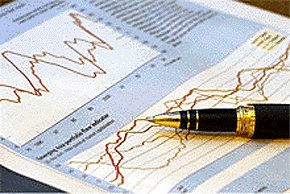 By Roger J Kerr [4]
The 'risk-off' sentiment that has pervaded global investment markets over recent days due to falling tech stocks in the US has caused a minor flight to safety/safe-haven of US Treasury Bonds.
The 10-year US Bond yields have reduced from 2.75% to 2.62%, however our five to 10 year swap interest rate have not moved too much at all in response.
Borrower's 'paying fixed rate' demand is outweighing investor 'receiving fixed rate' demand in the local swap market.
However, while our swap rates are not necessarily following US bond yields lower, the positioning in the market is such that I still expect our swap interest rates to increase when US bond yields succumb to higher US growth/inflation and move considerable higher above 3%.
The local focus is on the CPI inflation result on Wednesday 16th April followed by the RBNZ OCR review on 24th April.
Consensus forecasts are for the March quarter's inflation to have increased 0.5%. However, lower food prices and the higher than assumed NZ dollar currency value would suggest that the risk is that the actual results is more weighted to a probability of a +0.4% outcomes than a +0.6% or +0.7% result.
The risks of future inflation increasing are still very real from higher construction costs, the perennial non-competitive parts of the economy and potential NZD weakness removing the price reduction offsets we have experienced in recent years.
The high NZ dollar value has made the RBNZ's inflation policing job all rather too easy in recent years.
Any complacency about inflation risks will be exposed if and when the NZ dollar depreciates due to tumbling milk powder prices/terms of trade index.
Borrowers have to be aware that interest rate increases could be a lot sooner and more severe if the NZ dollar falls sharply.
While there seems to be a lot of confidence around that the NZ dollar will not suddenly plummet, the global foreign exchange market's verdict on a small currency can be swift and draconian once the sentiment and confidence shifts from positive to negative. 
-----------------------------------------------------------
To subscribe to our daily Currency Rate Sheet email, enter your email address here.
Roger J Kerr is a partner at PwC. He specialises in fixed interest securities and is a commentator on economics and markets. More commentary and useful information on fixed interest investing can be found at rogeradvice.com [5]