A review of things you need to know before you go home on Wednesday; SBS drops more mortgage rates, housing and home loan markets sag, jobs market strong, NZ dollar rises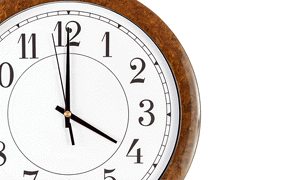 Here are the key things you need to know before you leave work today.
TODAY'S MORTGAGE RATE CHANGES
SBS Bank hit the ground running today with major reductions [5] to most of its fixed mortgage rates. These changes clearly position it with the most market leading rate levels of any bank. Some are significantly below previous levels.
TODAY'S DEPOSIT RATE CHANGES
There were no changes today.
CREDIT CARD SPECIAL ENDS
Westpac today ended its 0% balance transfer special on its credit cards, reverting to 5.95% for a year.
AUCKLAND HOUSE SALES DROP SHARPLY
Barfoot & Thompson's October sales set a new price record, but the volume of sales dropped [6] -22% year-on-year.
HOME LOAN MARKET SAGS
Similarly, last week's home loan approval data was the lowest in more than 4 months [7]. The volumes are sagging here to, even though the average loan amount is holding.
DAIRY PRICES HOLD
The latest dairy auction saw overall prices fall -0.3% in US dollars, and rise +2.4% in NZ dollars [8]. But there was a wide disparity among the components. The big WMP rose, while the much smaller butter and cheese products continued to fall. The fx markets ignored the result.
A BIG DEBT LIABILITY
The Government has not yet started paying down debt. In fact, as at the end of October, it had $77.8 bln of securities on issue [9], up $800 mln in a month.
JOBS GROWTH ...
The big news today was the labour force news. The September unemployment rate dipped [10] to 5.4% pretty much as expected. But the real news came in the employment levels which are growing faster than the immigration-juiced population growth. That is actually quite impressive. The participation rate held high at 69% which other countries would love. Youth unemployment fell again and is now below 20% for young people NEET, the first time it has been this low since 2008. Our labour market is expanding to accommodate more workers. (Australia's unemployment rate is 6.2% [11].)
... BUT LABOUR COSTS SUBDUED
Employment figures might have shown that the labour market continued to tighten in the September quarter, but there continues to be very little effect on labour costs [12] at this stage. The labour cost index rose by just 1.6% in the year to September, the smallest annual lift since early 2010. There are however signs of pockets of pressure. Weekly earnings rose +1.8% [13] over the past year.
FIRST NBDT LICENCE ISSUED
The Reserve Bank says it has granted the first Non-Bank Deposit Taker (NBDT) licence today to Steelsands Credit Union. It has received 33 licence applications to date. See more on the NBDT licencing process here. [14]
F&P FINANCE DOWNSIZES SYNDICATED BANK FACILITY
Fisher & Paykel Finance has reduced its $320 million syndicated bank loan facility held with ANZ, BNZ and Westpac to $90 million from $320 million after the completion of its $283 million Q Card securitisation programme. [15] As of October 30, $20.5 million of the bank loans were drawn down.
MORE TOURISTS
John Key announced today that he is getting official state visits from Angela Merkel of Germany, Stephen Harper of Canada, and the Chinese President, Xi Jinping. They are all dropping in as part of their Brisbane G20 trip.
CHEAP GROCERIES
Consumer NZ has launched a nationwide campaign to fight back against dodgy door-to-door sellers. It has also been surveying grocery prices and identified where the lowest prices are in most major urban centres. This work confirms our weekly monitoring that grocery prices have not been rising for more than three years [16], (despite the urban myth).
HEALTHY DEMAND
The latest LGFA debt auction [17] saw $160 mln place at an average of more than 4.6% pa yield, and it was almost 3 times oversubscribed.
WHOLESALE RATES
Domestic swap rates rose today but only by +1 or +2 bps across the whole curve. The 90 day bank bill rate [18] was also up +1 bp at 3.68%.
OUR CURRENCY HOLDS
Check our real-time charts here [19]. The NZD rose firmly today, getting a boost after the good-but-expected employment data. It is now at 78.2 USc, at 89.5 AUc, and the TWI is up to 77.0.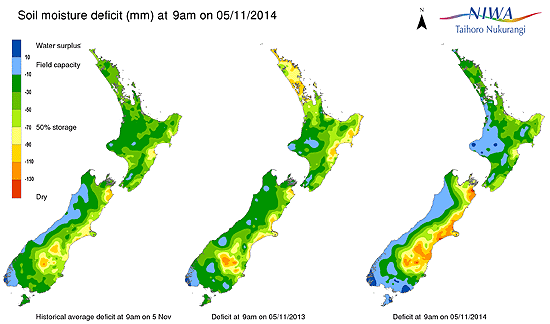 [20]
You can now see an animation of this chart. Click on it, or click here [20].