New Zealand's largest home loan lender hikes all mortgage rates of 18 months and longer by about +15 bps, following wholesale rate rises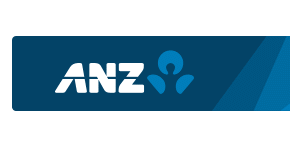 ANZ has raised most of its fixed mortgage rates, for terms 18 months and longer.
In the same set the bank has raised its two year 'special' as well.
The six month and one year rates are unchanged. ANZ's one year 'special' is still 4.25%.
This change reflects recent fast rises in wholesale swap rates.
At the same time, ANZ has raised its term deposit rates for terms of two years and longer.
In fact, the term deposit rate increases are greater in this update than the mortgage rate rises.
The new ANZ 18 month fixed home loan rate is now 4.99%, a rise of +10 bps.
The new ANZ two year 'special' is now 4.59%, a rise of +14 bps.
The new three year fixed rate is now 5.29%, also a rise of +14 bps.
The new four year rate is 5.45%, a rise of +16 bps.
And the new five year rate is 5.60%, a rise of +15 bps.
Other banks have been recently announcing a few individual rises, avoiding the 'whole rate card' approach ANZ has stayed with.
ANZ's term deposit rate raises are interesting too - mainly because they are larger increases than the mortgage ones. ANZ TD rates have risen +20 to +40 bps for terms two to five years. ANZ now has both its four and five year term deposit rates returning 4% or more.
After these mortgage rate changes which are effective Tuesday, December 20, the bank with the lowest rates is HSBC Premier who are now market leaders for all terms, and are joined at the five year term by both SBS Bank and TSB Bank.
We will have a separate review of ANZ's term deposit rate changes.
See all banks' carded, or advertised, home loan rates here. [4]
A snapshot from the key retail banks is:
In addition to the above table, BNZ has a fixed seven year rate of 5.99%.
TSB Bank offers a fixed ten year rate at 5.75%.