Latest Stats NZ figures show monthly population gain from migration down 4.8% when compared with same month a year ago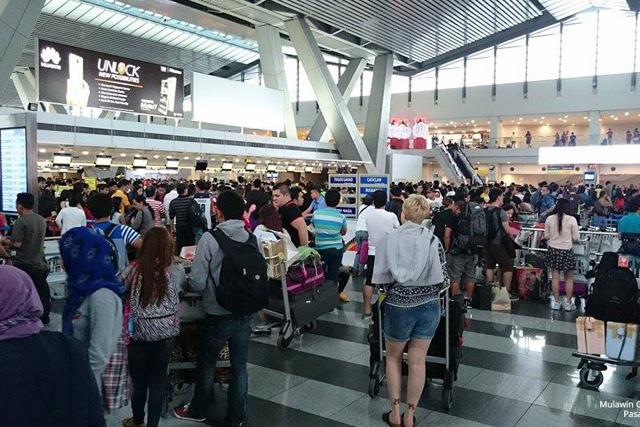 This country's migration patterns have hit a critical turning point with the monthly population gain from net migration down 4.8% in November compared to November last year, while the annual gain for the 12 months to November is unchanged from the previous 12 months.
Over the last few months the monthly net migration figures have been trending down compared to a year ago but the annual figures have been setting new highs.
The latest figures from Statistics NZ show that this country's net population gain from migration (long term arrivals minus long term departures) was 70,354 in the 12 months to the end of November, exactly the same as it was in the previous 12 months.
That signals an end to record annual incareses that have occurred over the last few years and there is a strong possibility that annual net gain figures will start showing declines compared to previous years over the next few months.
The turn in migration levels was caused by a slight decline in the number of migrants coming to this country, which dropped from 11,174 in November last year to 11,073 in November this year (-0.9%) but a bigger increase in the number of people departing long term, which rose from 4083 in November last year to 4322 in November this year (+5.9%).
However, although the net gain from migration is down from the previous 12 months, it is still extremely elevated compared to annual net gains of fewer than 50,000 in 2013 and fewer than 20,000 in 2012.
The biggest source country for new migrants remains China and Hong Kong, with a net gain of 11,138 in the year to November, followed by India 6787, the UK 6501, South Africa 4921 and the Philippines 4515.
There was a net loss of 1309 New Zealand citizens in the year to November, and a net gain of 71,683 citizens of other countries.
And in spite of the growing pressure the migration-driven population growth is placing on Auckland's infrastructure such as housing, transport and social services, it remains the most popular destination by far with migrants.
A net 36,294 migrants said they intended to live in Auckland in the year to November, which was up by 2758 (+8.2%) compared to the previous 12 months, suggesting Auckland may be less affected by the slow down in migration than other regions.
In addition, almost 11,000 migrants in the 12 months to November did not say where they intended to live, so it's liklely that Auckland's population gain from migration over that period was more than 40,000.