A review of things you need to know before you go home on Wednesday; NZCU Auckland raises TD rates, log prices up, interest-only loan levels high, dairy derivative prices climb, swap rates up, NZD softens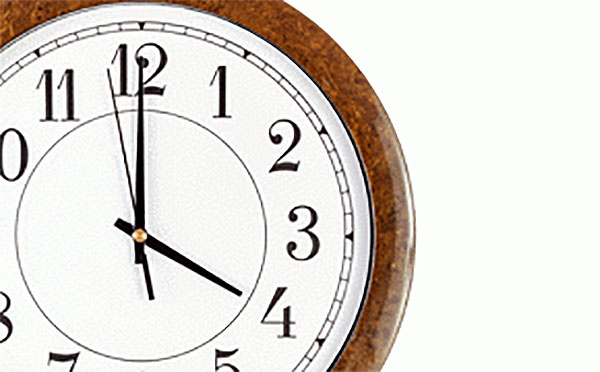 Here are the key things you need to know before you leave work today:
MORTGAGE RATE CHANGES
No changes to report here.
TERM DEPOSIT RATE CHANGES
NZCU Auckland has raised some TD rates for terms from six months to two years. Their top rate is now 4%. And Westpac has 'simplified' its offering of savings accounts, dropping those known as Save & Win, Online Saver, and Online Saver PIE. All three only offered trivial interest rates, so the effect is converting those funds to 0%.
A NEW RECORD HIGH
Local log prices are rising [5]. High China log demand and rising export prices are putting the squeeze on supply for domestic use. The PFOlsen log price index has now reached an new all-time high.
GOOD-TIME CHARLIES
We have taken a look at the level of interest-only borrowing in New Zealand, and especially for residential property mortgages. It is large, amounting to $133 bln. As a proportion, it is especially large by residential property investors. All up, including for business and farmers, debt on interest-only terms is almost half the value of our annual GDP. Details are here [6].
BOOM THEN GLOOM
For the first time in a long time, world growth forecasts by the World Bank were too conservative. They now say [7] global economic growth will edge up to +3.1% in 2018 after a much stronger-than-expected 2017. The reason is the recovery in investment, manufacturing, and global trade. Growth in advanced economies is expected to moderate slightly to +2.2% in 2018, as central banks gradually remove their post-crisis accommodation and the upturn in investment growth stabilises, they say. Growth in emerging market and developing economies as a whole is projected to strengthen to +4.5% in 2018, as activity in commodity exporters continues to recover amid firming prices. They reckon [8] China grew +6.8% in 2017 but will only grow +6.4% in 2018. They like Indonesia's outlook. But after 2018, they see a decade of gloom worldwide.
MORE HIRING DEMAND
Aussie job vacancy data shows it was surprisingly strong [9] in November, up an impressive +16.3% from the same month a year earlier. We will get ANZ NZ's local job ad monitoring report tomorrow.
DAIRY OPTIMISTS
At the last dairy auction, WMP prices were up +4.2%. And if you believe the dairy derivatives market, at the next auction they will be up another +4%. And SMP prices will be up another +3.6%. Given the global rise in output and export volumes, these market signals are a little surprising.
WHOLESALE RATES TREND UP
Swap rates rose today with a steepening bias. Two year rates are up +2 bps, five year rates are up +3 bps and ten year rates are up +5 bps. This follows from the sharply higher UST yields posted on Wall Street last night. The 90 day bank bill rate is uunchanged at 1.87%. In China, their sovereign 10y yield is unchanged at 3.93%. Their two year has dipped to 3.63%, putting their 2-10 curve back at +30 bps. The NZ Govt 10yr yield is up another +4 bps today at 2.85% mirroring the UST rise.
NZ DOLLAR SOFTER
The NZ dollar has slipped slightly today on the still-strengthening US dollar and is now at 71.6 USc. On the cross rates we are at 91.6 AUc and 60 euro cents. This puts the TWI-5 down a tick at 74. In contrast, the bitcoin price is at US$14,173 a drop of more than -US$1,000 from this time yesterday or -6.4% on the day. And that is on top of yesterday's -5% drop. Remember, on Friday it closed at US$16,937 so since then the drop is -15.9%. Some regulatory messing around in South Korea is getting the blame.
[10]
You can now see an animation of this chart. Click on it, or click here [10].