Stock markets slide again and bond yields rise again. Bank of England surprises markets. Fed officials brush off concerns, says sell-off "small potatoes"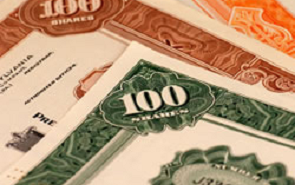 By Nick Smyth [4]

[4]
Stock markets are lower overnight and US Treasury yields higher, and markets remain reasonably volatile. 
The Bank of England surprised markets by saying it expected to raise interest rates earlier and faster than previously thought.  The USD continued its recent mini resurgence and is up against most of the major currencies (the GBP being one exception). 
US stock markets remain in focus after the huge moves earlier this week.
After recovering over the past few days, the S&P500 is around 2% lower today.  European stock markets were weaker as well, with most bourses down over 2%.
Overnight, there was more positive news on US corporate earnings, with Twitter beating analyst expectations (78% of US corporates have now beaten expectations this earnings season).  Market commentators blamed the weakness in US stocks to a renewed rise in US Treasury yields; the 10 year yield rose back to 2.88% earlier in the session, although it has fallen back around 4bps.  It will probably take some days yet before market volatility settles down. 
There was no obvious trigger for the rise in 10 year Treasury yields from 2.80% yesterday morning to 2.88% a few hours ago (it has since fallen back a little).
More Fed officials brushed off the recent bout of market volatility last night including Philadelphia Fed President Harker who said it hadn't changed his economic outlook and noted that broader financial conditions were still highly accommodative.
That was echoed by NY Fed President Dudley who described the stock market sell-off seen to-date as "small potatoes".  Dudley added that four hikes this year were possible if the economic outlook strengthened.
Given the market's growing anxiety about potentially higher US wage and price inflation, the release of US core CPI next week will be a major focus. 
---
Get our daily currency email by signing up here:
---
BNZ Markets research is available here. [7]