Wall Street gyrating; volatility high; US shutdown averted with more debt; US wholesale trade healthy; Canadian jobless rise; China inflation cools; HNA bailed out; UST 10yr 2.84%; oil and gold down; NZ$1 = 73.3 USc; TWI-5 = 74.2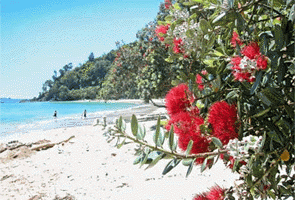 Here's our summary of key events overnight that affect New Zealand, with news the stock market correction is getting toward 'blood-in-the-streets' territory.
Firstly, the equity market rout has not abated yet. The S&P500 was down another -1.5% today and taking the drop since Monday to a massive -8.1%. This comes after Shanghai dropped -4% yesterday for a -10.2% collapse over the week. The NZX50 got off lightly with a weekly drop of -2.3% with the local FBU issues [4] a good part of that. But in the past half hour, Wall Street has rushed to finish the week with a small gain on the day.
The volatility index [5] hit over 40 an hour or so ago and its highest since 2011, although it has just dipped since (now 39.3) with three market-trading hours to go. Remember, the VIX was at 13.5 at the start of the month.
A US Government shutdown has been averted with a new two year deal that will keep the Federal Government funded. But the compromises involved are toxic. As signed into law by Trump, the huge corporate tax cuts and large defense and social spending increases will be paid for by massive debt increases that amount to an extra +US$800 bln in 2018 and yet another +US$1.2 tln in 2019. That will take [6] the public-debt-to-GDP ratio from about -77% now on track for -109% in ten years. From here on out they look to have locked in extra debt at the rate of more than $1 tln/year (an extra -5.5% of GDP per year). Cripes. When she blows, no amount of fiscal responsibility in New Zealand will protect us. (And also remember, Donald Trump has form, presiding over his own enterprises that were forced into bankruptcy.)
US wholesale trade data [7] out overnight was surprisingly strong for December. While growth (+1.2%) wasn't as high as in November (+1.9%), it handily beat estimates. Inventory-to-sales ratios fell again, a healthy sign.
We should also note that 2018 has started out with record orders for heavy trucks in the US.  In January, trucking companies ordered the most new big rigs in nearly 12 years, as they rushed to take advantage of one of the hottest freight markets in recent memory.
North of the border, Canada has reported disappointing employment numbers [8]. The number of jobs actually fell which has surprised observers who expected a small rise (it was driven by a very large fall in part-time work, greatly offsetting a good rise in full-time work), and their unemployment rate rose to 5.9% which was also unexpected.
China reported lower consumer inflation [9] in January, at 1.5% as analysts expected. Industrial inflation slipped [10] to a 14 month low of 4.3%.
It's finally happened for HNA - they have got their Chinese Government bailout [11]. SOE Citic Bank [12] has 'loaned' them US$3.2 bln to pay off debts from other lenders. No word yet on shareholding or control changes, but in the usual Chinese (crony capitalist) way, there are unlikely to be any.
The UST 10yr yield is slipping, now down to 2.84% as bond prices gyrate. That is a net yield fall of -1 bps since this time yesterday but just an hour ago it was -5 bps. The Chinese 10yr is at 3.90% (-1 bp) and the New Zealand equivalent is at 2.97% (-2 bps).
Local swap rates ended the week pretty much where they started.
But not only is the VIX [5] flashing warning signs, credit default swap markets are as well for bonds. Corporate CDS spreads [13] have taken a sharp jump, especially in the US. And the premium Australasian bonds attract over US bonds is now the lowest ever - in fact on one index, it is a discount.
Gold markets aren't closed yet but the price of gold is down to US$1,313 in New York, down another -US$5 from this time yesterday.
Oil prices are very sharply lower with the US benchmark now just under US$59, another -US$2.50 drop and the Brent benchmark over US$62.50/bbl. Remember, about a week ago, these prices were threatening US$70.
The Kiwi dollar is rising today - rather, the greenback is falling (and genereally, the US dollar hasn't been this low since 2014) - and the Kiwi is now at just under 73.3 USc. On the cross rates we are at 93 AUc and 59.3 euro cents. That puts the TWI-5 at 74.2 and highest in just over a week.
Bitcoin is at US$8,611, a +5.7% gain from this time yesterday.
[14]
The easiest place to stay up with event risk today is by following our Economic Calendar here » [15].