A review of things you need to know before you go home on Thursday; Kiwibank grabs rate attention, house prices dive, yields up, tourism strong, swaps rise & steepen, NZD rises broadly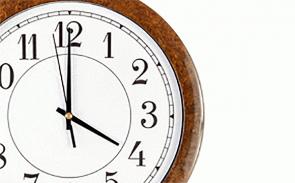 Here are the key things you need to know before you leave work today:
MORTGAGE RATE CHANGES
Kiwibank has trumped most of its rivals with a 4.35% one year fixed 'special' plus a $2,000 cashback [4] offer.
TERM DEPOSIT RATE CHANGES
No changes to report here today.
TURNING POINT
House prices took a dive [5] in most parts of the country in January from December but were particularly soft in Auckland. Year-on-year, prices are down -1.2% in Auckland [6], but up +7% in the country overall. On the other hand, volumes were unchanged [7], year-on-year.
YIELD UP
The latest nominal NZ Govt bond tender achieved [8] an weighted average accepted yield of 2.77%, up from 2.69% a month ago. The coverage ratio lower however at 2.8x and down from 3.3x.
SI WINS GREATEST SHARE
Tourism guest nights [9] continued to increase in December 2017, up +4% from December 2016. This rise followed similar increases in October and November 2017. December's growth [10] was led by more international guest nights in the South Island and helped by a record month for international visitor arrivals [11].
BUILDING ON SUCCESS
Aussie employment data [12] out today was solid but not spectacular. It was also no market-moving. Their jobs growth is now the longest streak of gains on record, while unemployment fell a tick. Their participation rate is now 65.1%. This data showed +16,000 net new jobs were added in January, in line with analysts forecasts and a pleasing result given it came on top of unusually large increases in both December and November. Full-time positions are up +4.0% year-on-year to January, part-time positions are up +2.0%. (A more holistic review of the NZ labour market was published here [13].)
WMP PRICES SLIP
Not everything is positive today however. Trading on the NZX derivatives platform for WMP is inducating a -1% or more slip in pricing in USD. The next auction [14] is on Wednesday morning. And if our currency keeps on rising, the results in NZD will be quite disappointing.
LOCAL JOB AD
This job is now open for application [15].
BENCHMARK INTEREST RATES HIGHER
After yesterday's weakness, today local swap rates [16] have risen in a strongly steeper basis. The two year is up +2 bps, the five year is up +5 bps, and the ten year is up +5 bps. The UST 10 yr yield started the day at a high 2.90% and has inched up from there, now at 2.92%. The great bond repricing is underway, and is likely to be painful. The Aussie 10 yr is at 2.92% (up +8 bps). The Chinese 10 yr is at 3.90% (down -1 bp), and the Kiwi 10 yr bond is 3.05% (up +7 bps). The 90 day bank bill rate [17] is down -1 bp at 1.90%.
IS BITCOIN BACK?
Bitcoin is now at US$9,412, up +9% from this time yesterday. Extreme volatility back in the building. In fact we should note that this is now a cumulative rise of +36% in the past ten days.
NZ DOLLAR UP
The greenback is taking a bit of a pounding today [18] following the higher US CPI and rising inflation expectations. But the Kiwi dollar is gaining on its own against most of its other partners as well. It is currently at 73.9 USc, at 93.1 AUc and 59.3 euro cents. That puts the TWI-5 up at 74.5. And note that trading volumes [19] in the New Zealand dollar and its derivatives are going sideways.
[20]
This chart is animated here [20]. For previous users, the animation process has been updated and works better now.