JPY and CHF that have outperformed over the past 24 hours, while the USD is lower against all the majors; GBP has also performed well; NZD trades this morning at 0.7380 near the level at the NZ close; AUD has been the worst performer for the day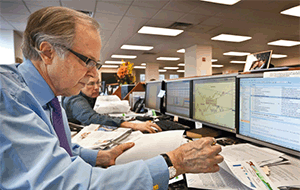 By Jason Wong [4]

[4]
In the currency market, it has been the safe-haven currencies JPY and CHF that have outperformed over the past 24 hours, while the USD is lower against all the majors.  USD/JPY fell to a fresh low of 106.18, not helped by Japan's Finance Minister Aso saying that "…the yen isn't rising or falling abruptly enough for us to intervene" after earlier remarking in a Parliamentary testimony that he wouldn't be commenting on intervention.  USD/JPY is back up to 106.70 now.
GBP has also performed well.  Politico reported EU officials are considering watering down the mechanism that would sanction the UK if it breaks EU rules during the Brexit transition periods.  Later, an EU official said that no decision had been taken.  GBP touched as high as 1.41 and has recently settled around 1.4040.
A soft USD trend continued through to late last evening, which saw the NZD peak at 0.7411 but since then the move has been largely reversed as the USD has recovered.  The NZD trades this morning at 0.7380 near the level at the NZ close.
The AUD has been the worst performer for the day and overnight.  There wasn't a significant reaction to the employment report, which was in line, alongside the unemployment rate estimate of 5.5%.  The downward move has come in the overnight session, seeing the AUD take a peek below 0.79.  NZD/AUD has nudged up to 0.9330, near its high for the session around 0.9340 and its highest level since August.  There have been no obvious drivers for the move.  Our range of NZD/AUD short, medium and long term models put fair value squarely within a 0.90-0.94 range and we have been neutral on the cross for some time and remain so, given similar economic and monetary policy outlooks.  The drift up towards 0.93 over recent months might just reflect a gradual unwind of long AUD/NZD trades that had little merit in our view.
---
Get our daily currency email by signing up here:
---
BNZ Markets research is available here. [9]