A review of things you need to know before you go home on Friday; more hot mortgage rates, regional drive, dairy price signals up, population close to 5 mln, PMI recovers, swaps slip, bitcoin jumps, NZD goes sideways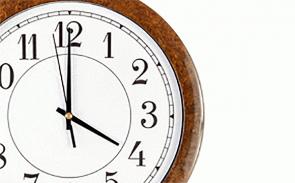 Here are the key things you need to know before you leave work today:
MORTGAGE RATE CHANGES
This morning ASB came to market with a hot 4.30% one year fixed rate [4]. And later, TSB came with a 4.39% two year rate [5]. Both beat all their rivals for those terms except HSBC Premier.
TERM DEPOSIT RATE CHANGES
No-one has made any term deposit rate changes today.
REGIONS REALLY IMPRESS
Data out today on the amount of ready-mixed concrete poured in the December 2017 quarter [6] showed a +4.2% gain over the same quarter a year ago. It is more impressive when you consider the Auckland region had a -10.4% fall over the same period (the Waterview Tunnel is now complete and the Central Rail Loop is only now just ramping up). Wellington recorded a +4.5% rise off of a small base, and Christchurch recorded a -12.1% drop as the quake rebuild winds down. What is really impressive is how the regions are stepping up. Northland is up an amazing +23%, Waikato and the Bay of Plenty are up +15% as is the Hawke's Bay. The Manawatu is up +11% while Otago and Southland are up +17%. Regional momentum is very impressive reflecting a payoff from years of preparation.
NON-AUCTION TRADE SIGNALS STRONG
This morning's release of the USDA assessment of Oceania dairy prices [7] (direct trade deals) reflected the signals in the last GlobalDairyTrade auction - only more. Their review shows stronger rises across all main dairy commodity products. Unfortunately, trading today in the derivatives market doesn't show a similar strength.
ALMOST THERE
Our population increased by +97,000 in the year to December [8], reaching 4.844 mln, a rise of +2% over that period. That is the slowest rise in two years. At this rate, we will reach 5 mln in less than two years, even with a further slowdown. Our estimate is that the 5 mln level will be reached in September 2019 sometime. General conversation should now switch to saying "New Zealand's population is just under 5 mln". It will have taken 16½ years to rise that last million. It took 31 years to go from 3 mln to 4 mln. The current median age is 36.9 years and that has now been falling for 4 straight years. Our median age is now the same as it was in 2010. That demographic shift is very healthy for our social sustainability. In hindsight, even though we didn't actually have an explicit one, our defacto population policy has served us remarkably well.
RECOVERY FROM A DIVE
After diving in December, the January factory PMI recovered strongly to 55.6 [9], reflecting healthy expansion in the sector and taking levels back above the 53.4 recorded in January 2017. Of some concern however is that firms were not hiring [10] even if they are seeing good order and delivery levels.
NOT SO POPULAR
The trend since May 2016 when 61.9% of NZ Govt securities were held by foreigners [11] has been for a decline in that level. And the latest data shows that trend continuing. As at January, that level is now 54.9%.
BENCHMARK INTEREST RATES SLIP
After yesterday's strongly steeper shift, today they have eased back. Rates 1-4 years are down -1 bp, and rates longer out to ten years are down -2 bps. The UST 10 yr yield started the day at a high 2.92% and has been up as high as 2.94% and down as low as 2.88%. But now it is at 2.90%. The great bond repricing is a volatile thing on a day-by-day basis. The Aussie 10 yr is now at 2.90% (down -2 bps). The Chinese 10 yr is at 3.90% (unchanged), and the Kiwi 10 yr bond is 3.01% (down -4 bps). The 90 day bank bill rate [12] is back up +1 bp at 1.91%.
BITCOIN IS BACK
Bitcoin is now at US$10,162, up another +8% from this time yesterday. It has held above US$10,000 for the past nine hours.
NZ DOLLAR SLIPS SIDEWAYS
The Kiwi dollar has settled back after testing 2018 highs this morning. It is currently at 74 USc, at 93.2 AUc and 59.1 euro cents. That puts the TWI-5 at 74.5 which is very similar to the level at this time yesterday.
[13]
This chart is animated here [13]. For previous users, the animation process has been updated and works better now.