NZ rates outperform US equivalents. Markets price next RBNZ hike in May 2019. Eyes on FOMC minutes seeking signals on how inflation signs are being read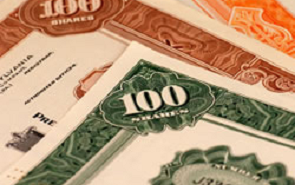 By Doug Steel

NZ interest rates again saw little movement yesterday. The front-end of the swap curve continues to trade a very narrow range with the 2-year saw having been between 2.15% and 2.18% for the past three weeks. It closed unchanged at 2.165% yesterday.
The market fully prices the first RBNZ hike in May 2019, unchanged from last week. There doesn't look to be anything on the calendar this week to change that picture.
At the long end, direction continues to come from offshore although NZ rates have been generally outperforming the US with NZ-US spreads tightening.
NZ 10 year swap and NZGB 10 year bond both closed down 2 bps yesterday at 3.265% and 2.965% respectively. Overnight, German 10 year Bund yields rose nearly 3 bps while UK 10 year Gilts rose 2 bps.
There is little on the calendar today to cause market movement, but there are numerous Fed speakers on the circuit later this week. Some attention will be on the officials' assessment of the recent bout of equity market wobbles.
But with volatility settling down over the past week or so, more attention will be on whether more signs that inflation is edging higher is generating a sense of need to hasten the pace of monetary tightening. Thursday morning's FOMC meeting minutes will be assessed in a similar vein.
---
Doug Steel is a senior economist at BNZ Markets. All its research is available here [6]. [7]