A review of things you need to know before you go home on Tuesday; mortgage and TD rate cuts, housing confidence soggy, auction success fades, producer prices rise, swaps firm, bitcoin leaps, NZD marginally softer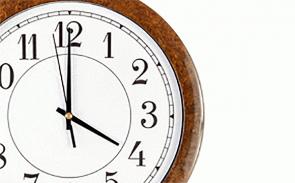 Here are the key things you need to know before you leave work today:
MORTGAGE RATE CHANGES
SBS Bank cut some fixed rates today, the most notable [4] being their 5 year rate which, at 5.55%, is market-leading.
TERM DEPOSIT RATE CHANGES
SBS Bank also trimmed its nine month and one year term deposit rates by -10 and -20 bps. The Co-operative Bank has also taken -10 to -15 bps off of rates with durations of 2, 3 and 4 years
ATM USE & FEES TO USE THEM, FADE
Today has featured competitive fee cutting by banks as they drop the $1 fee they charge their customers for using other banks' ATMs. ATM use is also falling. The action was started by ANZ [5] yesterday, with Westpac, ASB, Kiwibank and BNZ having now followed suit. (ANZ was prodded by similar moves in Australia although those happened mid-to-late 2017.)
HOUSING GAINS LESS EXPECTED
The ASB Housing Confidence Survey [6] shows price expectations declining in the North Island, rising in the South Island. In Auckland, house price rise expectations are now at an 8 year low.
HERE IT COMES
Data out from Stats NZ today shows producer output prices [7] increasing in 2017 +4.7% and producer input prices [7] rising +4.4%. Price rises got grunty in the past twelve months and that will likely flow on to consumers at some point. The squeeze is on, principally from higher fuel costs [8]. But have a look at the electricity component of the PPI [9]; it is showing a +9.0% rise in 2017. The farm expenses price index [10] increased +2.5% in 2017 although sheep and beef farms only saw half this rise. The the capital goods price index increased +2.6%.
NOT SO SUCCESSFUL
It's coming up to the heart of the house selling season, but in Auckland auction results are increasingly disappointing [11]. Barfoot & Thompson are now not even selling half the properties they are putting up for auction under the hammer. It is similar at Bayleys [12]. Auctions may soon be an avoided sales method if this reputation grows.
RBA WATCHING, BUT NOT WORRIED
The Aussie central bank says [13] there are "pockets" of financial stress among the highly-indebted household sector, and it is closely watching how customers with interest-only loans manage when they are required to start paying back principal over the coming years. But they are playing down the threat to the overall banking system from high housing debt, saying the risks to financial stability from mortgage debt were "not particularly acute."
MORE BUSINESSES, BUT SMALLER ONES
In Australia, the gig economy is messing with their stats - or at least how we traditionally understand them. They are claiming [14] a +3.1% rise in the number of active businesses in 2017 to 2.24 mln. But the biggest 'growth' was a +12.1% rise in 'taxi operators' - a shove as drivers exited large taxi companies to contract-drive for Uber. Going the other way, they had actual declines in the number of businesses in the farming and logging industries.
KEY UPDATE
We have revised and added more functionality to our unique soil moisture animation feature [15]. Click on the chart below, or go here [15] and select the date range that works for you. One take-away - New Zealand's 2017/18 soil moisture [15] situation is very normal, if slightly wetter. (You can go back more than five years on a daily basis now.)
BENCHMARK INTEREST RATES FIRMING
Wholesale swap rates added +1 bp across the board reversing yesterday's weakness. However today's 5-10 yr durations are up +2 bps. There has also been some non-Wall Street movement on the UST 10yr which is up +3 bps to 2.90% today. The Aussie Govt 10 yr is up +2 to 2.89% (and in that rare position being a discount to the equivalent UST), the China 10 yr is down -2 bps to 3.90% while the NZ Govt 10 yr is up a whisker and now at 3.00% even. The UST-NZGB 10yr premium is very low at +10 bps but it was lower last week at +6 bps. The 90 day bank bill rate [16] is unchanged at 1.92%.
BITCOIN LEAPS
Bitcoin is holding abover US$11,000 today and now at US$11,375 and up almost US$1,000 on the day, a gain of +9.2% in 24 hours.
NZ DOLLAR DIPS
The Kiwi dollar is just marginally softer at 73.7 USc, at 93.1 AUc and 59.4 euro cents. That puts the TWI-5 at 74.5 and still well within its 2018 range.
[15]
This chart is animated here [15]. For previous users, the animation process has been updated and works better now.