A review of things you need to know before you go home on Wednesday; TSB trims TD rates, only 87 farms sold in January, lifestyle blocks a harder sell, job vacancies stay high, CPTPP analysis released, swaps stable, NZD unchanged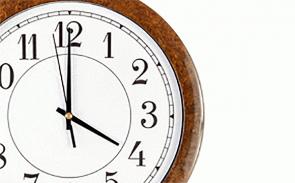 Here are the key things you need to know before you leave work today:
MORTGAGE RATE CHANGES
No rate changes to report today.
TERM DEPOSIT RATE CHANGES
TSB has reduced its TD rates for terms 6, 9 and 12 months, all by -15 bps.
HOLDING THEIR GAINS
After three consecutive rises, today's dairy auction [4] paused for breath, down an insignificant -0.5% and holding on to +12.9% of the +13.5% gains over the last four auctions. In New Zealand dollars today's slip was a little higher at -1.2% but still represents a 'hold'. Disappointingly, WMP prices were signaled to rise +2.3% again by the derivatives market but in the end only managed a +0.3% firming. SMP dipped -3.0%. Today's auction won't change any payout forecasts.
BIG DROP
Across the whole of the country there were only 87 farms sold in January [5]. This is not only low for a January, it is low for any month. And such low levels have been the norm for five of the past seven months. The last time we had such a skinny sales run was in 2011. An unusually low number of dairy farms, and grazing properties was behind the drop, and it is noticeably low especially in Canterbury. So far, prices/ha [6] haven't reflected the slim demand yet. Perhaps some of the weakness was in the expectation that 'drought conditions' were on the way.
TOUGH SELLING
Farms are not the only property asset finding the going tough for liquidity. Lifestyle block sales [7] in January reached their lowest level in three years. January is usually the lowest month of the year, but January 2018 sales of lifestyle blocks is a full -10% lower than 2017 and -21% lower than for 2016.
JOB DEMAND STAYS HIGH
MBIE's online job vacancy survey [8] has the level of onlline job ads holding at high levels. Skilled vacancies are trending up again and regional demand is high [9]. Only Auckland seems to have topped out.
BIG SPENDERS
Today MBIE updated their assessment of the impact of tourism on our economy [10]. The biggest spenders are the Aussies who spent $2.6 bln, up +2.8%. The Chinese spent $1.5 bln, down -11.4% and the Americans are coming up fast spending $1.3 bln up +17.5%. The Brits spent $1 bln here, up +12.0%. All up, international tourists spent $10.7 bln in 2017, up +4.7%.
UNEQUAL DEAL
Sharemarket darling a2 Milk has linked up [11] with Fonterra today. A comprehensive deal has been announced but like most Fonterra-type deals, no figures are available. However, it does have the aura of Fonterra throwing in the towel over its defense of A1 milk, something it has championed for decades. a2 Milk's share price rose +25.6% on the news. Fonterra's rose less than +1%. a2 Milk now has a market cap of $8.4 bln. Fonterra has a market cap of $9.7 bln.
THE COST OF BAD STRATEGY
The CPTPP trade agreement will add between $1.2 bln and $4 bln to New Zealand's economy, according to the economic National Interest Analysis [12] released today. That is much lower than the TPP deal when it included the USA. But the real purpose of this new deal may really be to entice the Americans back in. The problem for the USA is that they are no longer in the driver's seat. Their interest in being back in will be more about counterbalancing China (and its RCEP) and it will have to give up a much more than it did under the original TPP.
NO REAL GROWTH
In Australia, data [13] out today on wages shows a gain of +2.1% over all of 2017. That is slightly higher than the +2.0% in 2016. But this data is propped up by faster gains by public sector employees (+2.4%). For perspective, the Australian CPI rose +1.9% [14] in 2017. (In New Zealand, wages rose +3.2% in 2017 [15] and our CPI was up +1.6% [16].)
STILL LUCKY
The IMF has released a largely positive Report on Australia [17]. All the usual risks and vulnerabilities get an airing, but overall they see it well placed to grow from here.
BENCHMARK INTEREST RATES FLAT
Wholesale swap rates are unchanged today. The UST 10yr got as high as 2.93% a few hours ago but is now back at 2.90% and where it started this morning. The Aussie Govt 10 yr is also unchanged at 2.89%, the China 10 yr is unchanged at 3.90% along with the NZ Govt 10 yr still at 3.00%. The 90 day bank bill rate [18] is unchanged at 1.92%.
BITCOIN GYRATES
About four hours ago, the bitcoin price had risen steadily to US$11,770. But then it fell sharply to $10,905 before a small bounce in the past hour back to US$11,990. That is a net -3.5% fall around a range of +3.5 and -4.1% all within 24 hours.
NZ DOLLAR DIPS
The Kiwi dollar is again marginally softer at 73.4 USc, at 93.2 AUc and 59.5 euro cents. That puts the TWI-5 at 74.4 and still well within its 2018 range.
[19]
This chart is animated here [19]. For previous users, the animation process has been updated and works better now.