A review of things you need to know before you go home on Friday; ANZ changes TD rates, PMI average, mortgage brokers face wrath, NZGBs held by foreigners at 6yr low; swaps lower, NZD down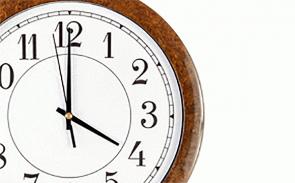 Here are the key things you need to know before you leave work today:
MORTGAGE RATE CHANGES
No changes here today.
TERM DEPOSIT RATE CHANGES
ANZ has raised its 12 and 18 month term deposit rates by +10 bps and +5 bps respectively. Neither rate is market-leading. NZCU South Baywide has trimmed its 90 days TD by -10 bps to 2.80%.
AVERAGE
The monthly measure of factory operational confidence, the PMI, was released [4] by BusinessNZ today showing a marginal slip in February from January. But it is far below (-4.6%) the February 2017 data [5]. This type of survey is much less prone to political bias and will be taken seriously by analysts because it does confirm a leaking away of business confidence in their own businesses. The best you can say about this is that it is 'average [6]'.
MORTGAGE BROKING DAYS NUMBERED?
The Australian Royal Commission into Financial Services Misconduct [7] has been pillorying mortgage brokers today, implying individual brokers are rorting the system and their corporate organisations seem unable to stop it. Aussie Home Loans, recently acquired by CBA failed an internal CBA risk audit in December, it was revealed at today's hearings. It may be a slow burn, but major banks in Australia, already working to distance themselves from brokers, are likely to speed up the process. Lessons won't be missed in New Zealand, either by the banks themselves, or by our regulators.
FOREIGN INVESTOR APPETITE AT 6 YR LOW
Data [8] out today shows that NZ Government debt held by foreigners is bouncing along at about 56%, its lowest levels in six years.
LABOUR PROMOTES A BIG NEW ROAD
A new permanent replacement road for SH3 that has become regularly blocked in the Manawatu Gorge will be built starting in 2020 [9]. Not cost estimate has been released however. The Transport (NZ First and Greens) ministers ignored the decision, but the local Labour MP is pleased.
KIWISAVER DETAIL UPDATED
For readers who use or regular-savings KiwiSaver analysis, you should note that this is now all updated to February 2018. Our next review will bring analysis of the changes as at March 2018, probably in the third week of April.
BENCHMARK INTEREST RATES LOWER
Wholesale swap rates are down -1 bp for durations of two, three and two years, and -2 bps for five, seven and ten year durations. This follows the UST 10yr down which hovered around 2.80% overnight although is up slightly to 2.82% today (+2 bps). The Aussie Govt 10 yr is down -2 bps to 2.70%. The China 10 yr is up +1 bp at 3.87% and the NZ Govt 10 yr is also up +1 bp to 2.91%. The 90 day bank bill rate [10] had an unusual 'jump' today, up +2 bps to 1.93%. It actually doesn't mean a lot, but you do have to go back to November 2017 to find a time when the 90 bank bill rate was higher.
BITCOIN INCHES UP
The bitcoin price is holding its generally lower level but is up +2.2% from this time yesterday at US$8,085.
NZ DOLLAR LOWER
The NZD has traded lower today on a surging greenback and now at 72.6 USc. On the cross rates we are holding at 93.2 AUc and at 59 euro cents. That puts the TWI-5 at 73.7.
[11]
This chart is animated here [11]. For previous users, the animation process has been updated and works better now.