Both ASB and BNZ announce lower two year fixed home loan rates, although ASB does raise two shorter term rates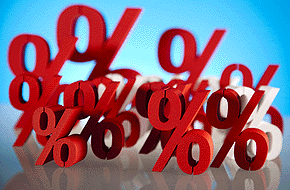 Two major banks have dropped their two year fixed home loan rate this morning (Friday).
Both are reductions from 4.65%, a level all five of them were at.
ASB dropped its 2 year fixed rate to 4.59%, a -6 bps reduction.
But BNZ has gone lower, dropping their offer to 4.49%, a -16 bps reduction.
That is the only change announced by BNZ. But ASB has raised two other fixed rates at the same time. Its 1 year 'special' is up +9 bps to 4.39%, and its 18 month 'special' is up +10 bps to 4.49%.
Neither bank announced term deposit changes to accompany these adjustments.
As a result of today's changes, Kiwibank has the lowest one year fixed rate offer among the larger banks and it is only bested by the offer from HSBC Premier.
Despite today's +10 bps rise, ASB retains the market leader position for fixed rate offers by big banks for 18 months (other than HSBC Premier's 4.19% offer and TSB's 4.39%).
And BNZ now has the lowest two year offer among the major banks, but is bested by HSBC Premier's 3.95% offer.
These come as wholesale swap rates are on the move up for terms of three years and less. Since the beginning of March the one year swap rate has risen from 2.02% to 2.15% with most of that increase happening in the past few days. The two year swap rate has risen from 2.19% to 2.29%.
See all banks' carded, or advertised, home loan interest rates here. [4]
Here is the full snapshot of the fixed-term rates on offer from the key retail banks.
In addition to the above table, BNZ has a fixed seven year rate which is 6.15%.
And TSB still has a 10-year fixed rate of 6.20%.