Fed officials warn that they shouldn't overreact to a modest inflation overshoot. UST 10yr rangebound. Likely Fed vice-chair nominee sees lower 'neutral rate'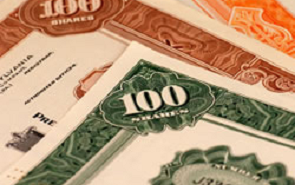 By Nick Smyth [4]

[4]
US Treasury yields are slightly higher overnight, with the 10 year Treasury yield at 2.83%.
The 10 year Treasury has remained range-bound between 2.7% and 2.95% since early February.
There were more Fed officials out speaking overnight, with both Dudley and Kashkari saying the Fed shouldn't overrect to a modest inflation overshoot. Kashkari said "if inflation ticks up to 2.1% or 2.2% or 2.3%, that to me does not call for some dramatic increase in interest rates" while Dudley said that only "if inflation were to go above 2 percent by an appreciable margin, then I think the gradual path might have to be altered." 
Core PCE inflation is likely to drift towards 2% in the coming months, and it seems like the Fed doesn't want the market getting carried away if it nudges above target.
The WSJ reported that Trump would appoint Pimco economist Richard Clarida to the role of Vice Chair.  Most commentators seem to think Clarida's views will be reasonably aligned with Chair Powell, although in an interview with Bloomberg in December, Clarida said he thought the "neutral rate" in the US was closer to 2% (vs. Fed policymakers long-run expectation of 2.9%).  His appointment will need to be confirmed by the Senate.
In the day ahead we have Chinese GDP and industrial production, the UK labour market report, and the Global Dairy Trade auction.
---
Get our daily currency email by signing up here:
---
BNZ Markets research is available here. [7]