NZCU Baywide open for 95% mortgages, increases lending cap to $600,000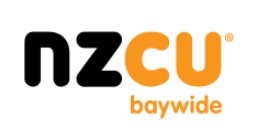 Credit union NZCU Baywide [4] will lend up to $600,000 to house buyers with just a 5% deposit.
It has increased its loan-to-value ratio (LVR) restriction on home loans to 95% from 90% and pushed its lending cap up by $200,000 to $600,000.
As a credit union rather than a bank, the Reserve Bank's LVR restrictions [5] don't apply to NZCU Baywide. As of June 30 last year, CU Baywide had $222.461 million of home loans outstanding of which $138.247 million had LVRs of more than 80%. 
Reserve Bank data shows housing loans from non-bank lending institutions have surged by $834 million, or 57%, over the two years to April reaching $2.295 billion. However, that's still just 0.92% of the $248.510 billion of total housing lending, which is dominated by banks.
The Hawke's Bay-based NZCU Baywide introduced its now increased lending cap as recently as November last year, marketing manager Melissa Abraham-Smith says. It also offered 95% mortgages until dropping this to a 90% limit in November.
"The Baywide home lending story has always been about helping first home buyers. We are incredibly proud to have helped thousands of Kiwis achieve that first step on the property ladder. To keep the dream alive we have increased our LVR limit to 95% and our lending cap to $600,000," Abraham-Smith says.
She says NZCU Baywide has more than 27,000 customers and is one of New Zealand's biggest credit unions by assets. As of June 30 last year, it had $312.296 million of assets. It was established in Hawke's Bay in 1971 as the Whakatu Freezing Works Employee's Credit Union, and now has 16 branches around the central and lower North Island, plus online services.