Rate cuts by ANZ reduce its one year rate to main-bank level low, but the reduction is masked by an eight month 'special' promoting Daffodil Day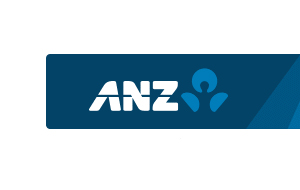 Following Kiwibank [4], New Zealand's largest bank has also reduced some selected term deposit rates.
ANZ has cut -10 basis points from its nine month, one year, four year and five year term deposit rate offers.
As a result of this change, ANZ now offers the lowest one year term deposit rate from any main bank.
At the same time, it has raised its 8 month 'special' to 3.45%. Essentially that shifts its 3.45% 'special' from nine months to eight months.
It is bundling that offer as its "Daffodil Day' promotion where it will donate $10 to the Cancer Society for every one of these eight month (240 day) Term Deposit accounts taken out before 31 August 2018. But they are capping what they will donate at to $50,000.
That means the first 5000 customers who respond to the offer will generate ANZ's donation, any above that won't. (If customers only deposit a minimum $10,000, then ANZ will have taken in $50 mln. Of course it will be much more than that as most customers for term deposits initiate much more than that. At a maximum, it will cost ANZ 0.1% - and probably much less than that.)
Their $10 donation also applies to term PIE accounts, and all the rate changes for term deposits also apply to term PIEs as well.
PIE rates give a small boost to pre-tax return equivalents.
Using our deposit calculator [5] to figure exactly how much benefit each option is worth you can assess the value of more or less frequent interest payment terms, and the PIE products, comparing two situations side by side.
All carded, or advertised, term deposit rates for all financial institutions for terms of less than one year are here [6], and for terms of one-to-five years are here [7].
The latest headline rate offers are in this table. 
Rates in this table are the highest offered by each institution for the terms listed. You however will need to check how often interest is credited or paid. That important factor is not filtered in the above table and rates with various interest payment/credit arrangements are mixed here. However, our full tables do disclose the offer basis.
Our unique term deposit calculator [5] can help quantify what each offer will net you.