A review of things you need to know before you go home on Thursday; RBNZ surprises market with gloomy assessment, Fonterra adds to uncertainty; concrete pour rises, swaps fall very sharply, NZD drops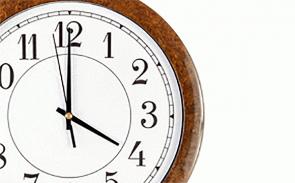 Here are the key things you need to know before you leave work today.
MORTGAGE RATE CHANGES
No changes here.
TERM DEPOSIT RATE CHANGES
Nothing here either.
A GLOOMY OUTLOOK I
RBNZ Governor Adrian Orr open the gates to let the bears come out to play today with their MPS review [4]. The central bank's perspective was unusually gloomy [5] and is likely to compound falling business confidence [6].
A GLOOMY OUTLOOK II
And Orr wasn't to know that later in the day, Fonterra bears joined him, piling on the gloom. Fonterra called a trading halt [7], fueling speculation they are about to announce a poor financial result "below guidance".
POURING ON
Meanwhile in the real world, deliveries of ready-mixed concrete rose [8] in the June quarter following a dip in the March quarter. The rise was enough to show a gain over the equivalent quarter a year ago, and it was noticeable that Auckland didn't achieve any year-on-year gain. But there were good rises in Wellington, up +12% on quake remediation work, while in Christchurch the retrenchment after their quake recovery projects start to wind down was -9.7% year-on-year. Still, Christchurch is still consuming +65% more concrete than before the 2010 earthquakes.
IT'S DRY OVER THERE
The NSW Government has declared the whole state in drought. This is more a declaration for the farming regions; Sydney water storage is currently at 66% of capacity [9], although usually they have more than 90% stored at this time of year. At least Sydney has an operating desalinisation plant [10] to hold supply if things get worse in the City. It will go into full service when Sydney dam levels fall below 60%. But it won't aid the farming community which is in desperate times [11] right now.
SUPER SENSITIVE
This is what happens [12] when an all-powerful dictator has trouble controlling his subjects, taking no risks. 1984.
SWAP RATES DROP SHARPLY
Local swap rates have dived substantially lower across the whole curve today from the double effect of the RBNZ MPS and the Fonterra trading halt. The two year is down -10 bps, the five year is down -15 bps, and the ten year is down -11 bps. It's the largest single day move in any direction since March 2016. Meanwhile, international rates are on the move lower for other reasons too. The UST 10yr is weaker and now at 2.95%, down -2 bps from where it was this time yesterday and pushing their 2-10 curve lower. The Aussie Govt 10yr is at 2.65% (down -3 bps), the China Govt 10yr is at 3.54% going the other way and up +5 bps, while the NZ Govt 10 yr is at 2.69%, dropping a heavy -9 bps. The 90 day bank bill rate [13] is up +1 bp at 1.91%; go figure.
BITCOIN DOWN
The bitcoin price is now at US$6,301, down -4.4% from where it was this time yesterday.
NZD DUMPED
The NZD slumped on the same news triggers. We are now at 66.7 USc, down more than -¾c. We are also lower on the cross rates and under 90 AUc for the first time in almost nine months at 89.9 AUc, and the euro at 57.5 euro cents. That leaves the TWI-5 up just under 70.2.
[14]
This chart is animated here [14]. For previous users, the animation process has been updated and works better now.