A review of things you need to know before you go home on Friday; state sector productivity; teacher's council; inflation expectations; producer price index; international visitor spending; KiwiSaver update; rates steeper; NZD firm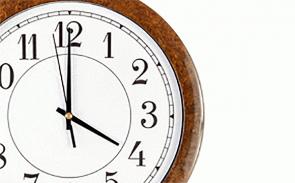 Here are the key things you need to know before you leave work today.
MORTGAGE RATE CHANGES
Westpac has cut its five-year fixed-term mortgage "special" rate to a market leading [4] 4.99%. Kiwibank is cutting 20 basis points [5] from its one-year "special" mortgage rate, dropping it to 3.99% from Monday.
TERM DEPOSIT RATE CHANGES
Westpac has cut a series of savings rates by up to 45 basis points. See details here [4].
STATE SECTOR PRODUCTIVITY
Higher state sector productivity [6] is critical to delivering more and better public services now and into the future, yet many government agencies lack the cultures, capability and encouragement to make these gains, says the Productivity Commission in its latest report, Improving state sector productivity. Faced with demand for more services, the public sector often relies on hiring more people. That strategy is not sustainable. Getting the best value out of existing resources requires good information, measurement of performance, openness to new ways of working, and an environment committed to making improvements. The Commission saw examples of good and innovative practices within the state sector. But there are too many barriers to these sorts of practices emerging and spreading. Few government agencies measure the productivity of their services, and some lack the capability or inclination to do so. Many agencies are risk-averse and through prescriptive and inflexible commissioning arrangements, make it difficult for contracted service providers to innovate. The Government's budget system tends to reinforce 'business-as-usual' activities instead of new and innovative approaches. Making progress on public sector productivity will require action by ministers, central agencies such as the Treasury and State Services Commission, and departmental leaders.
TEACHER'S COUNCIL
"The passing of the second reading of the Education (Teaching Council of Aotearoa) Amendment Bill brings us one step closer to restoring the voice of teachers [7] to their own professional body," Education Minister Chris Hipkins said today. "The Bill gives the teaching profession the right to directly elect seven of their own to their professional and regulatory body. It reverses the previous National Government's decision to remove elected teachers from the council, one of many ways they sought to undermine teachers," Chris Hipkins said. Another six members will be appointed by the Minister of Education. The Government voted in favour and National voted against.
HOUSEHOLD INFLATION EXPECTATIONS
RBNZ has released its quarterly data on household inflation expectations. Household perception of current inflation is that it is at 2.3% - mean of all households surveyed. Expected inflation in one year's time is 3.3% and in five years' time it is expected to be 3.9%. Of all households surveyed, a net 48.8% expect house prices to rise. House price inflation in one year's time is expected to be 3.2%.
PRODUCER PRICE INDEX
Higher fuel prices [8] contributed to rises in producer output prices (up 0.9 percent) and input prices (up 1.0 percent) in the June 2018 quarter, Stats NZ said today. Higher prices received for whole milk powder also contributed to the increase in overall output price. In the June 2018 quarter, higher prices for imported crude oil increased the costs paid by the petroleum and coal product manufacturing industry (up 11.3 percent). The higher cost for buying crude oil was passed on to petroleum products. The petroleum and coal product manufacturing industry received higher prices (up 10.9 percent) for petrol, diesel, other petroleum products (eg aviation fuel and fuel oils). Petrol bought by businesses was up 5.5 percent while diesel was up 9.8 percent. These higher costs for fuel flowed to other industries. For example, input prices for the road transport industry rose 2.0 percent in the June 2018 quarter, mainly due to higher petrol and diesel prices.
INTERNATIONAL VISITOR SPENDING
Spending by international visitors [9] in New Zealand increased nine per cent to $11.1 billion for the year to June 2018, according to the latest International Visitor Survey results released today by the Ministry of Business, Innovation and Employment (MBIE). MBIE's manager of Sector Trends Mark Gordon says there has been significant growth in international visitor spending, with an increase of $879 million compared with the year ended June 2017. China and the United States have contributed to this increase with both markets growing 11 per cent to $1.66 billion and $1.29 billion respectively for the year ending June 2018.
KIWISAVER ANALYSIS UPDATE
We have made our monthly update to the regular savings based KiwiSaver analysis that we provide. See the returns your fund is generating here [10].
SWAP RATES STEEPER
Wholesale swap rates are down -1 bp at the short end of the curve and up +1 bp at the long end. The UST 10yr is a little lower at 2.87%, down -1 bp from this time yesterday. The Aussie Govt 10yr is at 2.56% (down -1 bp), the China Govt 10yr is at 3.63% (up +2 bps), while the NZ Govt 10 yr is now at 2.60%, unchanged for the day. The 90 day bank bill rate [11] is down -1 bp to 1.90%.
BITCOIN UP
The bitcoin price is now at US$6,340, up 1.0% from this time yesterday.
NZD FIRMER
The NZD is up slightly against the USD at 66.0 USc. On the cross rates we are at 90.7 AUc and 58.0 euro cents. That puts the TWI-5 at 70.1.
[12]
This chart is animated here [12]. For previous users, the animation process has been updated and works better now.