Eyes on Xi-Trump meeting; Canada growth soft; Japan gets boosts; China factories stall; India growth slows; investors wary of Australia; UST 10yr 3.01%; oil holds low and gold down; NZ$1 = 68.7 USc; TWI-5 = 73.3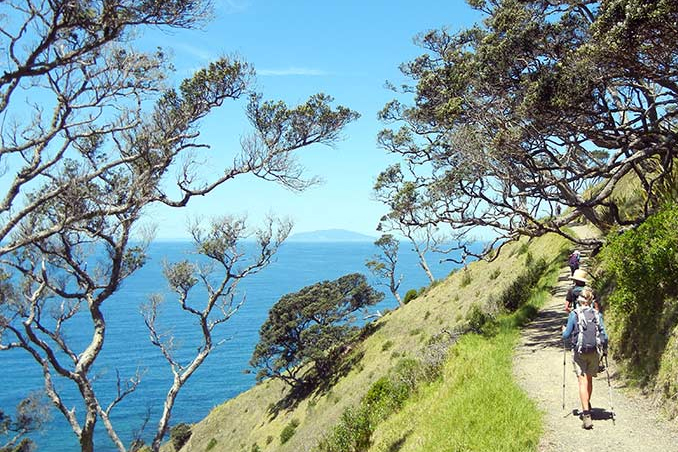 Here's our summary of key events overnight that affect New Zealand, with news all eyes are in the Xi-Trump meeting in Buenos Aires.
The S&P500 is ending the week up +3.3% and back in positive territory for the year, but it is going nowhere in the daily session as it ends with most investors holding back to see what the G20 summit in Argentina brings, especially between the US and China. At that venue, the updated version of NAFTA was signed. But a new uncertainty surrounds that as the new Democratic Party control of the House of Representatives may may it difficult to ratify.
Canada's final GDP growth data for Q3 2018 came in lower than expected at +2.1% pa [4] and down sharply from the +2.9% growth in Q2. The slippage was something of a surprise because Canada does release month GDP estimates and this quarterly result undershot those. Low oil prices are a key reason. December and January central bank rate hikes that were expected are less certain, maybe even unlikely, now.
Japan's housing starts unexpectedly rose [5] in October, taking them to a +950,000 annual rate and a rare, if only still minor, year-on-year gain. And their industrial production rose +2.9% year on yea [6]r, also higher than expected. But, as they say, demographics is destiny, and the IMF is saying [7] their GDP "will decline by over 25 percent in 40 years" due to a falling population unless structural reforms are implemented in a credible manner. (See p13.)
In China, their official factory PMI survey indicates that this sector has stopped expanding. The index fell to 50 in November [8] and the lowest this index has been since mid 2016. One key reason for the stagnation is weaker domestic demand. And of the five subindexes that make up the PMI, the one for new orders suffered the biggest drop. Maybe things are even this rosy. The national statistics bureau has called out [9] 92 local reporting entities for data fabrication.
India's growth slowed to +7.1% pa [10] in Q3 2018, a drop from +8.2% pa in Q2.
Yesterday, the ASX200 took a bath, down -1.6% on the day. That means it is down -6.5% for 2018, and down a remarkable -10.8% since the beginning of September. Investors are sceptical of Australia's prospects, and particularly negative about how public policy is [not] being developed in their highly partisan environment. A change of government there in Mat 2019 seems inevitable. And all this comes as trade and tax revenues grow strongly. As someone noted, this is a case of a surplus of money and a deficit of ideas.
The UST 10yr yield is ending the week at 3.01% and a net dip of -4 bps for the week. More importantly, their 2-10 curve [11] has also slipped -3 bps to now be at +20 bps and its lowest since August, and continuing a worrying signal with a new downward trend that started in October. The Aussie Govt 10yr is at 2.59% (down -1 bps overnight and down -5 bps over the week), the China Govt 10yr is at 3.40% and unchanged overnight but down -2 bps for the week, while the NZ Govt 10 yr is at 2.59%, down -2 bps overnight and down -11 bps over the week. New Zealand swap rates fell this week down -4 to -8 bps although compared with a month ago we are up marginally.
The VIX [12] has settled slightly to just over 19 this week. But it is still above its average over the past year of 15. The Fear & Greed index [13] has gotten less extreme on the fear side in the past few days.
Gold is down -US$6 at US$1,220/oz.
US oil prices are very weak again today and at new low levels at just over US$51/bbl. The Brent benchmark is now just over US$59/bbl. These are both levels that are unchanged this week, suggesting low prices are bedding in. Oddly, the US rig count [14] is still holding at its 200 week high despite these very low prices which were down -20% in November.
The Kiwi dollar is ending the week firmer at 68.7 USc, which is a whole +1c up from this time last week but back exactly where it was two weeks ago. On the cross rates we are noticeably firmer at 94.1 AUc, and marginally softer at 60.7 euro cents. That puts the TWI-5 at up to 73.3 and its highest since April.
Bitcoin is now at US$3,991 which is a -5.7% loss for the week, a week when heavy volatility set back in again. This rate is charted in the exchange rate set below.
[15]
The easiest place to stay up with event risk today is by following our Economic Calendar here » [16].