A review of things you need to know before you go home on Monday; more sub-4% rates disappear, PSI shows modest growth, guest nights rise, GDP Live launches, swaps soft, NZD holds, & more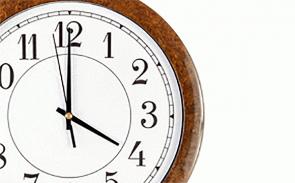 Here are the key things you need to know before you leave work today.
MORTGAGE RATE CHANGES
Two challenger banks have upped their sub-4% fixed mortgage rates [4] today. SBS Bank and TSB are the two banks involved. Only HSBC Premier is still in the market offering a sub-4% rate. And don't forget, ANZ's "up to $3000" cashback offer is set to expire on Thursday.
TERM DEPOSIT RATE CHANGES
No changes to report today.
THE PACE IS SLOWING
After pushing back above average in October, the Performance of Services Index [5] (PSI) slipped back in November. In seasonally adjusted numbers, October's 55.4 and November's 53.5 oscillated around the series' long term average of 54.5. Overall, it adds to the evidence that growth in the service sector has settled at a slower pace over the past six months compared to what prevailed previously. (In non-seasonally adjusted numbers, the November index [6] of 57.8 is considerably lower than the 60.9 level in the same month a year ago.)
BOOMING SHORTAGE BRING HIGH PRICES
Overall guest nights rose +3.8% [7] in October 2018 compared with October 2017, helped by more nights spent in hotels, motels, and holiday parks. However, fewer nights were spent in backpackers than last October, down -2.1%. The overall industry occupancy rate rose to 43.1%, its highest ever for an October. Excluding holiday parks, the occupancy rate is 57.8% in October and in Auckland city it was 74.4% where there is a real shortage of hotel rooms (although not a record high for an October; that was 77.8% in October 2016. In February and March it will rise even further to about 85%. Auckland has more than 520,000 guest night capacity in a month, and virtually nothing available under $100/night.)
NO LONGER 3 MONTHS BEHIND
Massey University (Albany) has launched a 'live' version of GDP [8], one that uses a large range of public and private data sources. On Thursday, Statistics NZ will release the official Q3 GDP data and most analysts expect them to declare a +2.8% y-on-year result. This tool also thinks it will be +2.8% (actually 2.835%). As at December 15, they see it having risen to 2.915%. The tool also attempts to bring regional and industry estimates of GDP fully up-to-date. It is a very impressive, worthy, even heroic project [9]. This sort of project is running in other countries, but the talent to produce it for New Zealand is to be celebrated. Well done. It is an example of how machine learning can be applied to this area. It will only get better. We will be following its updates with real interest.
FULL COURT PRESS
PR and spin is being cranked up for the proposed new national 'waterfront stadium at no cost to the taxpayer or ratepayer' in Auckland. The hard-sell is in full swing now before the real costings and options are all thought through. The imperative being pushed is for quick decisions 'now' so it can be done in time for the 2030 Commonwealth Games and Rugby World Cup 2031. The plan is to buy two public sites for $365 mln and deliver a waterfront stadium. The real attraction for the developer is to get a unique freehold title to waterfront space to build a $1.8 bln development there (monopoly rights).
THE CORPORATE BOND ISSUES KEEP COMING
Trustpower has signaled that it will likely issue up to $100 mln of fixed rate bonds to local institutional and retail investors in early February 2019.
CHECKING THE EQUITY PULSE
After their very large falls on Friday, Shanghai has opened today down another -0.4% although Hong Kong is only down marginally in very early trading. Tokyo has been open an hour longer and is up +0.5% while the ASX200 is just in positive territory today. The NZX50 is only just in negative territory.
NOT VISITING THE CUZZIES THIS YEAR
Overseas vists by Aussies [10] were up +6.4% in October compared with the same month a year ago. In the full year to October, the rise was +4.5%. New Zealand has been knocked into third place in their holiday destination plans, behind Indonesia and the USA and the growth has gone out of the holiday plans of Australians to the Shaky Isles.
RE-ELECTION GOODIES
The Federal Government in Canberra released their half year fiscal update [11] showing fast rising tax revenues. A surge in mining industry profits and tax revenue has boosted Commonwealth coffers and will allow the Federal Government to forecast a bigger-than-expected surplus next year.
SWAP RATES SOFT
Wholesale swap rates are little-changed today, down -1 bp across the curve. Local markets are nervously waiting on Wall Street's signals tomorrow. The UST 10yr is down -2 bps to 2.89% and their 2-10 curve is holding at +15 bps. The Aussie Govt 10yr is at 2.44% and unchanged since Friday, the China Govt 10yr is up +4 bps at 3.39%, while the NZ Govt 10 yr is at 2.50%, down -1 bp today. The 90 day bank bill rate [12] is unchanged at 1.97%.
BITCOIN UNCHANGED
The bitcoin price has slipped only very slightly today, down to US$3,192 or -0.5% from this time this morning.
NZD HOLDS
The Kiwi dollar is also just a little softer at 67.9 USc. On the cross rates we are little changed at 94.7 AUc and at 60.1 euro cents. That leaves the TWI-5 at 72.7.
[13]
This chart is animated here [13]. For previous users, the animation process has been updated and works better now.