Beijing trade talks go into third day; US job openings fall; Canada exports slump; China eyes more stimulus; EU confidence slumps; Aussie trade surplus healthy; UST 10yr 2.71%; oil up and gold down; NZ$1 = 67.3 USc; TWI-5 = 71.4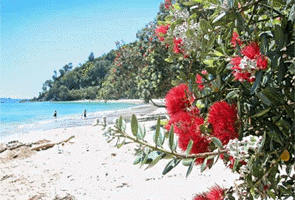 Here's our summary of key events over the holiday that affect New Zealand, with news markets seem comfortable with risk today.
The Americans and China apparently made progress on narrowing their differences on trade issues in Beijing yesterday according to some reports [4] with movement on the purchase of US goods and services by China [5], though the two sides are far from striking a deal. Meanwhile, new research [6] shows that "America First' is likely to be significantly inflationary. This research suggests the assumed low level of imports into the US is a cost myth.
The number of unfilled jobs in the US fell in November [7] to the lowest level since June, though openings still exceeded unemployed Americans. There were 6.9 mln job openings on the last business day of November, down from a revised 7.1 mln at the end October. This was a rare piece of official data released during the shutdown. Unreleased data includes data for their trade balance, capital spending, durable goods orders, factory orders and inventories, new home sales, wholesale and retail inventories as the major ones. In these areas, markets are flying blind and may be in for surprises when this data is finally released.
Not that markets seem to mind - they are up +0.8% on Wall Street today. Europe closed similarly higher earlier, and they followed Asia which was up a like amount - except for Shanghai which posted a minor -0.3% fall. It seems risk is back.
US consumer credit data from the Fed will become available at 9am NZT and we will update this item then. Data is here [8], generally "better" (= higher growth) than forecast.
In Canada, their exports fell -2.9% in November [9], mainly on lower crude oil exports, while imports decreased -0.5%. As a result, Canada's merchandise trade deficit widened from -C$851 mln in October to -$2.1 bln in November. However, in December, it seems that Canadian oil exports are booming [10].
In China, the country's top economic planner has said [11] they will introduce incentives to support consumption in key areas while increasing effective investment as part of its efforts to shore up the economy. But international ratings agency Fitch has warned [12] that they could cut China's A+ credit rating or stable outlook if Beijing reverts to the kind of debt-fueled stimulus programs it has used in the past.
German industrial production [13] surprised everyone with very weak November data, down a massive -4.7% from the same month in 2017 after removing the pricing effect. Gulp.
That will be why EU business confidence fell [14] 'unexpectedly' in December. Consumer confidence in the EU isn't tracking much better and overall economic sentiment is going backwards [15].
International airfreight growth has evaporated [16]. Momentum has been sliding recently and in November 2018 the best that happened is that volumes came in at the same level as November 2017. The trade wars are starting to bite on trade growth, especially in the Asia/Pacific region.
Australia has recorded a trade surplus in November of +AU$1.9 bln [17] s.a. and a little lower than analysts were expecting. That takes their surplus of both goods and services to +AU$16.3 bln for the year to November and compares with a +AU$15.5 bln in the same year in 2017.
The UST 10yr yield is at 2.71% and continuing the firming trend. Their 2-10 curve however is noticeably lower at +13 bps. The Australian Govt. 10yr has bounced back to 2.37%, up +7 bps. The China Govt. 10yr is -2 bps lower at 3.15%, while the New Zealand Govt. 10yr yield is holding higher at 2.42%. Even famously low-yielding German bunds are getting a yield boost [18].
Gold is marginally lower, down -US$3 to US$1,285.
US oil prices are still firming and now just under US$50/bbl while the Brent benchmark is just under US$58.50/bbl.
The Kiwi dollar starts today a little softer against the greenback at 67.3 USc. On the cross rates we are softer too at 94.2 AUc, and at 58.8 euro cents. That puts the TWI-5 down to 71.4.
Bitcoin is now just below US$4,000 at US$3,992.62. This rate is charted in the exchange rate set below.
[19]
The easiest place to stay up with event risk today is by following our Economic Calendar here » [20].