Residential property prices have far outpaced rent rises in Auckland, forcing yields down as speculation drives the market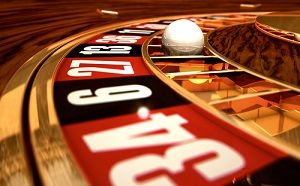 Rental returns from Auckland residential investment properties have fallen sharply over the last year, according to the Interest.co.nz Rental Yield Indicator.
The Indicator tracks the theoretical gross rental yields in 39 locations around the country where there is a high level of rental activity.
It compares the gross returns landlords would receive if they purchased a rental property at the lower quartile selling price for that district/suburb and then rented it out at at the median rent in the same district.
That allows them to compare gross returns between different types of properties in different locations and also provides a rough comparison between the returns on rental properties and those provided by other types of assets.
It shows that rental yields were down sharply in most parts of Auckland monitored by the Indicator in the six months to June compared to a year earlier, as soaring house prices easily outpaced the rise in rents, significantly reducing investor returns.
In the Beachhaven/Birkdale area of the North Shore, which has traditionally been an area with a lot of rental housing, the gross rental yield dropped from 4.9% in the first half of last year to 4.0% in the first half of this year.
That was because the lower quartile selling price in that area increased from $501,250 in the first half of last year to $624,009 in the first half of this year, which was an increase of $122,759 or 24.5% over that period, while the median rent only increased from $470 a week to $485 over the same period, a rise of just $15 a week or 3.2%.
Similarly, the lower quartile selling price of homes in Glen Eden, which is one of the most popular rental areas of West Auckland, increased from $427,250 in the first half of last year to $518,750 in the first half of this year, an increase of $91,500 or 21.4%.
Over the same period the median rent in Glen Eden increased from $410 to $431, a gain of $21 a week or 5.1%.
That pushed the gross rental yield for Glen Eden down from 5.0% in the first half of last year to 4.3% in the first half of this year (refer to accompanying table for yields in all 39 areas monitored by the Indicator).
In the Auckland suburbs monitored in the Indicator, the gross rental yields in the six months to June ranged from 3.8% at Highland Park in Auckland's eastern suburbs, to 5.5% in Papakura/Drury/Karaka.
That compares to a range of 4.2% to 6.0% in the same period of last year.
The low rental yields being achieved in Auckland are a concern because once other costs such as periods of vacancy, rates, insurance and maintenance are factored in, the yields being achieved on lower quartile-priced properties in Auckland are likely to be around 3.0% to 4.4%, compared to 4.26% to 4.61% offered by major banks on PIE term deposits of 2-5 years, and the gross dividend yields of 4.8% to 6.9% provided by the listed property entities that make up the NZX Property Index.
The very low returns that newly purchased Auckland residential investment properties would have been likely to provide over the first half of this year suggest that many of the people buying them have been speculating on quick capital gains rather than investing to provide a long term income stream.
Around the rest of the country the residential rental market appears to be in much better shape, with higher rental returns and prices that are much more in step with the movement in rents.
In the Waikato the gross rental yields in the areas monitored by the Indicator ranged from 5.4% to 6.8%, in the Bay of Plenty they were 4.5% to 6.7%, in the Wellington region they were 5.1% to 6.6% and in Christchurch they were 5.9% to 6.8%.
What does this mean for Auckland investors?
With house prices continuing to rise in Auckland and underlying demand for homes in the region continuing to outstrip supply, speculators who have recently purchased rental properties have probably made a healthy pile of quick bucks, at least on paper.
The trick for them will be to pick when the market is starting to run out of puff and to sell up before prices start going backwards and take their chances with the taxman.
But picking the timing and extent of any market correction is notoriously difficult.
For those investors seeking a sturdy income stream, it might be a good time to start thinking about options such as rebalancing their portfolios by selling some Auckland properties and making their money work harder by reinvesting in other regions where the returns are better, or diversifying into other types of assets such as commercial property.
See the indicative yields for all 39 areas monitored by interest.co.nz and their changes since June last year, in the table below:
Indicative Gross Rental Yields for selected areas with high rental activity during the previous six months

Town/suburb

Yield 6 months to June 2015

Yield 6 months 
to March 2015 

 Yield 6 months 
to Dec  2014

  Yield 6 months to Sept 2014

  Yield 6 months to June 2014 

Whangarei - Kamo/Tikipunga/Kensington
6.5%
6.9%
7.6%

6.4%

5.9%

 
 
 
 

 

 

Rodney - Orewa/Whangaparaoa
4.5%
4.5%
4.6%

4.8%

4.2%

 
 
 
 

 

 

North Shore:
 
 
 

 

 

Beachhaven/Birkdale
4.0%
4.3%
4.3%

4.6%

4.9%

Torbay
4.0%
4.5%
4.6%

4.5%

4.5%

Waitakere:
 
 
 

 

 

Glen Eden
4.3%
4.6%
4.9%

5.1%

5.0%

Massey/Royal Heights
4.4%
4.6%
4.9%

5.1%

5.0%

Henderson
4.4%
4.7%
4.9%

5.0%

5.3%

Central Auckland:
 
 
 

 

 

Avondale
4.1%
4.2%
4.4%

4.5%

n/a

Manukau:
 
 
 

 

 

Highland Park
3.8%
3.8%
4.1%

4.3%

4.6%

Papakura/Drury/Karaka
5.5%
5.6%
5.9%

6.0%

6.0%

Franklin - Pukekohe/Tuakau
5.3%
5.5%
5.6%

5.6%

5.8%

Hamilton:
 
 
 

 

 

Deanwell/Melville/Fitzroy
6.8%
6.9%
6.9%

6.9%

6.9%

Fairfield/Fairview Downs
6.8%
6.7%
6.2%

7.0%

6.9%

Te Kowhai/St Andrews/ Queenswood
5.4%
5.4%
5.6%

5.8%

5.5%

Cambridge/Leamington
5.5%
5.5%
5.6%

5.9%

5.9%

 
 
 
 
 
 
Te Awamutu
6.5%
6.2%
6.3%

6.4%

6.0%

 
 
 
 
 
 
Tauranga:
 
 
 

 

 

Tauranga Central/Greerton
6.0%
6.1%
5.9%

5.9%

n/a

Bethlehem/Otumoetai
4.5%
4.8%
5.3%

5.4%

5.2%

Mt Maunganui
5.4%
5.7%
5.6%

5.2%

5.2%

Pyes Pa/Welcome Bay
5.9%
5.7%
5.7%

5.8%

5.7%

Kaimai/Te Puke
6.4%
6.2%
6.2%

5.7%

5.6%

Whakatane
6.7%
6.3%
6.7%

6.9%

n/a

 
 
 
 
 
 
Hastings - Flaxmere
12.1%
12.2%
11.7%

11.8%

12.0%

 
 
 
 

 

 

Napier - Taradale
5.3%
6.2%
6.3%

6.1%

6.1%

 
 
 
 

 

 

Kapiti Coast:
 
 
 

 

 

Paraparaumu/Raumati
6.2%
6.1%
6.1%

5.9%

n/a

Waikanae/Otaki
6.6%
6.7%
5.5%

5.4%

6.1%

Wellington:
 
 
 

 

 

Johnsonville/Newlands
5.8%
5.6%
5.7%

6.2%

5.9%

Vogeltown/Berhampore/Newtown
5.1%
5.5%
5.2%

5.6%

5.8%

Tasman:
 
 
 

 

 

Motueka
5.3%
5.5%
5.6%

5.5%

5.2%

Richmond/Wakefield/Brightwater
5.6%
5.6%
5.8%

5.9%

6.0%

Nelson - Stoke/Nayland/Tahunanui
5.9%
5.7%
5.7%

6.0%

6.0%

 
 
 
 
 
 
Blenheim
6.5%
6.5%
6.6%

6.5%

6.1%

 
 
 
 

 

 

Christchurch:
 
 
 

 

 

Hornby/Islington/Hei Hei
6.2%
6.3%
6.5%

6.3%

6.4%

Riccarton
5.9%
5.2%
4.9%

5.1%

5.7%

Woolston/Opawa
6.8%
7.3%
7.2%

8.0%

7.9%

Ashburton
7.0%
6.8%
6.7%

7.2%

6.8%

 
 
 
 

 

 

Timaru
6.6%
6.8%
6.7%

6.3%

n/a

 
 
 
 

 

 

Queenstown/Frankton/Arrowtown
4.8%
4.9%
4.7%

5.3%

5.4%

 
 
 
 

 

 

Invercargill
8.7%
9.0%
9.2%

9.5%

n/a

Source : REINZ / MBIE

* Rental yield is a property's annual rent expressed as a percentage of its purchase price. The yield figures in this table are gross, and are calculated from the REINZ's lower quartile selling price for each area during the previous 6 months, and the median rent calculated from new tenancy bonds received by the Ministry of Business Innovation and Employment for the same areas/period. Some areas with high levels of rental activity, such as New Plymouth, Palmerston North and Dunedin have been excluded because the geographic areas used by the REINZ and MBIE to collate the data for suburban districts did not match.
This article was first published in The Property Line Quarterly Report which is published by interest.co.nz and sent to subscribers of our regular Property Newsletter. Both the newsletter and the Quarterly Report are free, we do not share subscribers' details with third parties and you can unsubscribe at any time. To subscribe to The Property Newsletter and receive the Quarterly Report and all of interest.co.nz's other property-related stories delivered free to you inbox, enter your details in the subscription box below:
---

Our free Property email newsletter brings you all the stories about residential and commercial property and the forces that move these huge markets. Sign up here.
To subscribe to our Property newsletter, enter your email address here. It's free.