Barfoot & Thompson warns that buyers no longer feel pressured to accept high prices as sales volumes decline 21% in October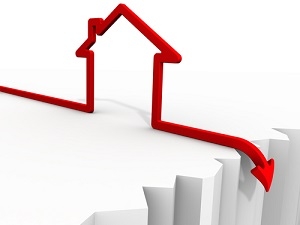 The number of homes sold by Auckland's largest real estate agency declined by 21% in October and the median selling price was also down compared to September.
Barfoot and Thompson sold 1068 homes last month compared with 1358 in September.
October's sales numbers were the lowest since February and come after three consecutive months in which sales were above 1300.
However they were still ahead of October last year when Barfoots sold just 939 homes.
October's selling prices were flat, with the average price of $840,402 being marginally ahead of September's average of $836,402, while October's median price of $780,000 was down compared to September's median of $790,000.
"Since the Reserve Bank announced an equity ratio increase for investors and the Government [announced] new rules for non-resident buyers, market trends have definitely changed," Barfoot & Thompson Managing Director Peter Thompson said.
"Sales numbers are definitely down but it is too early to say whether the changes will have a permanent influence on prices.
"At present the market is balanced and sales numbers and prices between now and Christmas will determine where prices go in the new year.
"Clearance at auctions has definitely slowed, but a significant number of sales are being concluded in post auction negotiations.
"For vendors looking to sell quickly, auction remains the preferred sales method.
"However buyers are no longer under the same pressure to meet vendor price expectations and the properties that are selling are those with realistic reserves," Thompson said.
 Barfoots signed up 1820 new listings in October which was down compared to the 1940 it signed up in September and the 2123 it signed up in August.
At the end October the company had 3264 properties for sale on its books, compared  to 3148 in September and 2957 in August.