Sales clearance rates of just over a third at the latest auctions by Barfoot & Thompson and Bayleys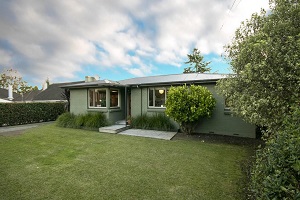 Bayleys Real Estate and Barfoot & Thompson had almost identical sales rates at their main auctions last week, with Barfoots selling 36% of the homes they marketed for sale, and Bayleys selling 37%.
Barfoots marketed 177 homes throughout the Auckland and Northland regions for sale by auction last week and sold 64, with most of the remaining 113 passed in for sale by negotiation and a handful withdrawn from sale (see table below).
Bayleys marketed 24 Auckland properties for auction and sold nine of them, the remainder passed in for sale by negotiation.
The highlight of the week was a Remuera apartment that Bayleys sold for $8.7 million, believed to be the highest price ever paid for an apartment in this country.
But there was also plenty on offer at the more affordable end of the market, where sales included a three bedroom house at Mangere that Barfoots sold for $615,000 and a one bedroom loft apartment opposite Albert Park in Auckland's CBD that Bayleys sold for $665,000.
Bayleys' Hamilton office also held a successful auction last week, selling five of the six properties on offer.
Most were rural properties and the sales included a three bedroom house at Morrinsville that went for $487,000, and a five bedroom house on a 1.327 hectare section at Meremere that fetched $650,000.
You can see the full results on our Auction Results page. 
Results of Barfoot & Thompson Auctions: 22-28 May 2017

| | | | |
| --- | --- | --- | --- |
| Venue/Date | Sold | Not sold | Total |
| On site. 22-28 May. | 5 | 10 | 15 |
| Shortland St, CBD. 23 May. | 5 | 6 | 11 |
| Manukau. 23 May. | 11 | 14 | 25 |
| Pukekohe. 24 May. | 0 | 2 | 2 |
| Shortland St, CBD. 24 May. | 17 | 24 | 41 |
| North Shore. 25 May. | 14 | 34 | 48 |
| Kerikeri. 25 May. | 1 | 2 | 3 |
| Shortland St, CBD. 25 May. | 5 | 4 | 9 |
| Shortland St, CBD. 26 May.  | 6 | 17 | 23 |
| Total | 64 | 113 | 177 |