The Sheep Deer and Cattle Report: Early rams go out but there is little to be optimistic about from lamb and mutton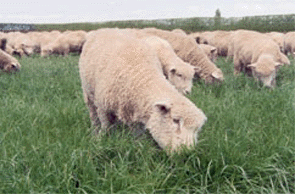 LAMB
A lift in schedules by one smaller northern processor could be more of a sign of lack of supply than market lift, but processors report the previously difficult shoulder cuts are now selling again.
Pelt prices at present are at their lowest level in 7-8 years and with no NZ pelt purchases by China in January, and the Chinese New Year disrupting February, any reversal will be slow.
Alliance reports success in selling lamb direct to a large Supermarket chain in Spain and also dominated entrants at the "Glammies", with a Central Otago animal wining the premier award.
Southland farmers report good growing conditions since Christmas where excellent clover growth has made lamb finishing easy.
The store lamb market eased with the dry in the Canterbury region as the focus changes from last years crop to next years, and early rams are now out and active.
Prime lambs are steady at the saleyards but very few are selling for over a $100 and they need to be huge and lean.
The Meat Industry Excellence group continues to fight with Beef and Lamb NZ over funding issues and the strategic direction of the red meat sector, and the longer the poor financial performance of the sheep sector continues, this reform group could gather more support.
WOOL
The single island wool auction in the south saw prices lift for coarser crossbred wools but fall again for lambs and finer crossbred fibre.
After very strong prices for early lambs fleece, prices have now fallen to last year's levels, but with volumes declining and island sales now fortnightly, true demand could soon be exposed.
BEEF
A lift in manufacturing and prime cow schedules this week as numbers of animals processed eases after an early kill altered the flow.
The total beef harvest is now nearly 7% behind last year, as some northern areas with feed grow out animals to heavier weights, and others are reinvesting in females as beef with deer are the best returning livestock sectors at present.
Values of store stock in the Canterbury region have fallen considerably in the past few weeks as dry conditions dominate, and breeders will be nervous this does not spill over into the oncoming weaner beef sales.
Most forage crops have survived the dry well and with less off farm grazing due to budget constraints from the dairy sector, some will need to buy calves to fill the gaps.
Good 18 month store steers can be purchased for prices at saleyards similar to what the prime stock are selling for in the dry southern regionds, and traders will be more comfortable replacing their finished stock than they were 3-4 weeks ago.
Local trade beef prices have remained steady along with export schedules, but south island prices did ease back 10c/kg this week.
DEER
Quiet optimism by deer farmers as a season where both products have performed above expectations, but older managers will remember past boom/bust times and hope the turn- around this time is sustainable.
Deer skins are the only problematic area for the industry and for months processors have been reporting they are difficult to place.