Advertise
Detailed programs and benefits for advertisers
All advertising enquiries for interest.co.nz are now direct
Specific statistics on site and page activity are available on request. Please contact us using the address below.
This is a site with fast growing traffic, with readers downloading in excess of 500,000 pages weekly (June 2020).
People are attracted to our site because they need specific information and are ready to act.
Household reader profile from Google Analytics (2019) and Roy Morgan Research can be summarised as follows: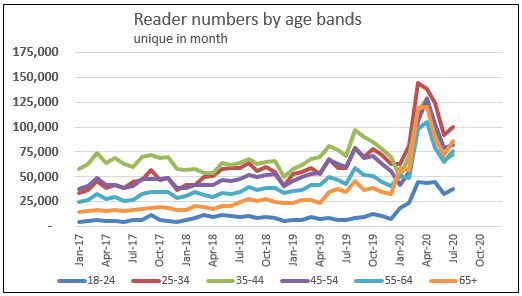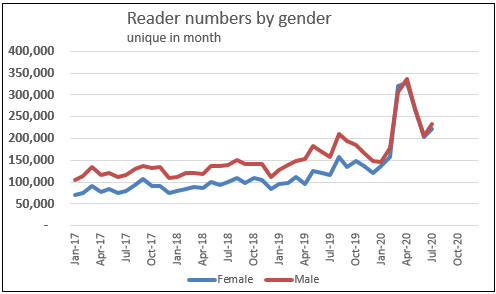 Average Household Income: $136,750 (2019)
- High Socio-Economic Status
- Discretionary Spenders
- 70% have a university degree/diploma
- Professional / White Collar
- Decision Makers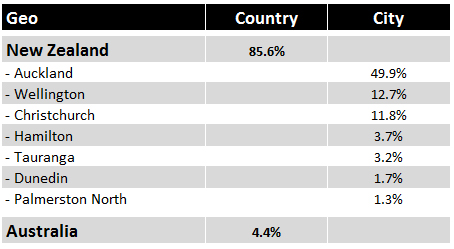 The site is also registered with Neilsen//NetRatings. Subscribers to that service can get a full range of statistics and profiles of our traffic. This data has a male/female skew of 55:45 over all traffic. About 55% of readers use desktop screens to access the site, 35% via mobile, and 10% use tablets.
Many other online services refer to pages on www.interest.co.nz  Approximately 50%+ of all traffic comes directly, 30% via referrals from search engines (mainly Google), and 20% from direct references from other websites.
Average time-on-site usually runs between 3:50 and 4:00 minutes.
This is available on all pages on an as-available basis. Ask us about our 'nested' placement, a powerful medium to put you right where you need to be.
Banners are a very good way to promote aspects of your product or service that compliment your interest rates, or add value to an investor or borrower. Our site only deals with interest rates, but there is much more to good financial decisions than just the 'price/cost'. A banner can be very helpful in communicating these added features of your product.
We support the following banner sizes:
Skyscraper banner - 160 x 600
Half page banner - 300 x 600
MREC Island banner - 300 x 250
Leaderboard banner - 760 x 120 (or 728 x 90)
Billboard - 970x250
Leaderboard banners can be either at the top of the page, or nested within the page at any point you need.
They can be .jpg, .gif, HTML5.
You must meet the advertising standards set out by the Financial Markets Authority for all banners that invite customers to invest. Check with the FMA for full details.
We now have two separate "Featured Rates" options:
1. Home page box
This is only available in the style of the "Featured Rates" box on the home page.
Minimum placement is 13 weeks
You supply the url for click, or a click-code
Text only; no imagery or logo available
Expect about 60,000+ impressions per week
2. at the top of the Rates pages
This is only available on the top of rate data pages, in the standard style
Benefits are that it gets you to the top of the page, and no special creative is required
Text only, plus one standard-sized logo
Minimum placement is 13 weeks
You supply the url for click, or a click-code
Expect about 10,000 to 20,000 impressions per week depending on the specific page selected, CTR will depend on the attractiveness of your proposition
This is available on all pages that have rate or data listings.

This service links your listing on our site to your site or email address.
You can place a logo on the listing. Logos are natural click-magnets - users expect to go to your webpage when they click on them.
There are strict dimensional limits for any logo:
- max. width is 135 pixels
- max. height is 19 pixels
- no sound, no animation
- formats supported: .gif   .jpg   .swf
- max. size = 1 KB
- if a .swf, you must embed the click url in the creative
- if a .gif or .jpg, you must supply the click url or click code and we load that
- minimum 13 week placement
Additional benefit: If you purchase this Hot Links package, you can also specify a specific url for any rate or price data we list in the table. This enables users to click directly on a rate and be directed to your webpage.
This is a text link that appears on every page, reaching more than 200,000 impressions per week.

It requires no special creative, other than a standard-sized icon.
You need to supply:
- three lines of copy, of no more than 30 chars+spaces each
- a url for each line (we recommend the same url for each line)
- an icon at exactly 50x50 pixels in either .gif or .jpg format
The url you supply can incorporate tracking code.
The icon cannot animate, nor have a sound file attached.
The minimum placement is 13 weeks.
Contact us for details.
6. Data
Orders must be received in writing, authorised on your official documents.
All orders will be actioned only when pre-paid.
The minimum period is three months. Loadings will apply to shorter periods.
All logos or buttons provided must be scalable to the site/page space available, and be in a format we can handle.
Service will cease strictly at the end of the purchased period.
If you are a financial institution, you must have documented directors approval meeting FMA guidelines for all creatives, in advance. We cannot give you advice on this.
GST is additional.
Billing is strictly in advance. All production costs are for the advertisers account. Links from all banners can be either to your site, or your email.
Contact us as follows:
David Chaston
JDJL Limited
PO Box 47-756, Ponsonby
Auckland
P: +64 (09) 360-9670
M: +64 (021) 997-311
david.chaston@interest.co.nz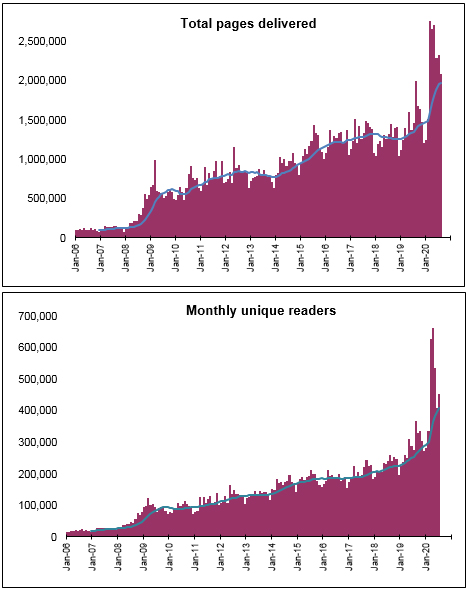 At the end of July 2020, interest.co.nz had an Alexa ranking for New Zealand of #194 and a major improvement from #322 at the beginning of 2019.