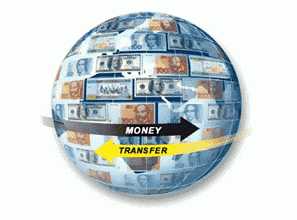 The rates on this page are the rates each institution uses to SELL foreign currency to you.
Typically, banks use the same rate whether they are selling you notes, travellers cheques, or telegraphic transfers (TT).
(This rate is different to the one used when they BUY foreign currency from you. We have a separate page for that here » )
Remember, fees and fee minimums will always apply. Use our online tool to find the best deal inclusive of fees.
You can also transact with a non-bank dealer like XE. Often rates are better. You can contact XE here.
The rates on this page are always up-to-date, and are sourced from each institution's web page. REFRESH this page to ensure you have the latest rates.
| Code | Currency | ANZ | ASB | BNZ | Westpac |
| --- | --- | --- | --- | --- | --- |
| AUD | Australian dollar | 0.9150 | 0.9144 | 0.9124 | 0.9121 |
| CAD | Canadian dollar | 0.8238 | 0.8239 | 0.8227 | 0.8212 |
| CHF | Swiss franc | 0.5300 | 0.529 | 0.5297 | 0.5288 |
| EUR | Euro | 0.5602 | 0.5592 | 0.5597 | 0.5595 |
| FJD | Fiji dollar | 1.3515 | 1.3275 | 1.3401 | 1.3236 |
| GBP | British pound | 0.4809 | 0.4809 | 0.4801 | 0.48 |
| HKD | Hong Kong dollar | 4.7670 | 4.7645 | 4.7581 | 4.7568 |
| INR | Indian rupee | 50.3910 | 50.3115 | | 50.4188 |
| SGD | Singapore dollar | 0.8127 | 0.8113 | 0.812 | 0.8119 |
| THB | Thai bhat | 21.1728 | 21.0726 | 21.20 | 21.1137 |
| USD | United States dollar | 0.6104 | 0.6101 | 0.6089 | 0.6089 |
| JPY | Japanese yen | 89.44 | 89.1973 | 89.22 | 89.1875 |
| ZAR | South African rand | 11.3372 | 11.3154 | 11.3408 | 11.2336 |
| | | | | | |
| | Fee | 1.1% | 1.0% | 1.0% | 1.0% |
| | Fee minimum | $12 | $10 | $10 | $6 |
Rates above are current as at 4:01 PM, December 4, 2023