The media world is changing. That is challenging for readers who expect independent news, data and comment. But it also means you can join us in making sure it remains available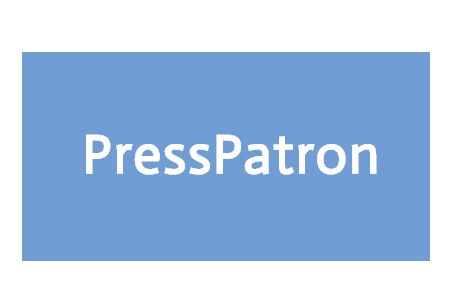 For nearly 20 years, interest.co.nz has been offering independent news, market data and insightful commentary to our readers. Today, we've launched a crowdfunding campaign so that you can support our future.
Readers will notice a new feature on this service today, a banner and button asking you to "Become a Supporter". We've recently partnered with PressPatron, a crowdfunding platform that makes it easy to support quality journalism. If you would like to directly support us, simply click one of the buttons to make a one-time or monthly contribution of your choice. You can also click here to visit our campaign page directly.
As many of you will be aware, the media world is changing dramatically. Mainstream media isn't what it used to be. For many years, we have funded our website through a combination of advertising, subscriptions to our industry newsletter, and fees for our market data and research insights. Ad revenue, however, has been coming under increasing pressure.
Globally, Facebook and Google are now capturing 85% of all new digital advertising revenue (source). Locally, the type of investigations conducted by our journalists don't always endear us to certain advertisers. We have always chosen our readers' interests over those of advertisers. However, the consequence is that some advertisers limit placing ads on our site, due to a risk-averse approach to 'brand safety'. By becoming a supporter of our site, you can boost our financial stability and independence, and strengthen our mission of bringing market intelligence to all Kiwis.
Equally threatening to our ongoing sustainability has been the increased use of ad blockers. While we understand their appeal to readers, we are faced with the reality that ad blockers means we lose revenue that supports our team of independent journalists. If you are using an ad blocker, all we ask is that you consider a small contribution to to keep us going.
Because it's free...
Almost all of our news and data is free for readers to access, and we want to keep it that way. Many other publishers in our situation have put up a paywall, creating barriers around their content. Thankfully, PressPatron's voluntary contribution model allows us to tap into the generosity of readers like you without locking up our content.
If you value what you gain from interest.co.nz, please become a supporter today. With your support, we are confident that our team can continue to produce the journalism you know and trust – while also expanding our coverage.
Read us Ad-Free
If you Support us at $10/month or $100/year, you can sign-in to get an ad-free experience. More here.
We're looking forward to this change, one that should take us even closer to our readers; thanks for joining us!
David Chaston
Publisher