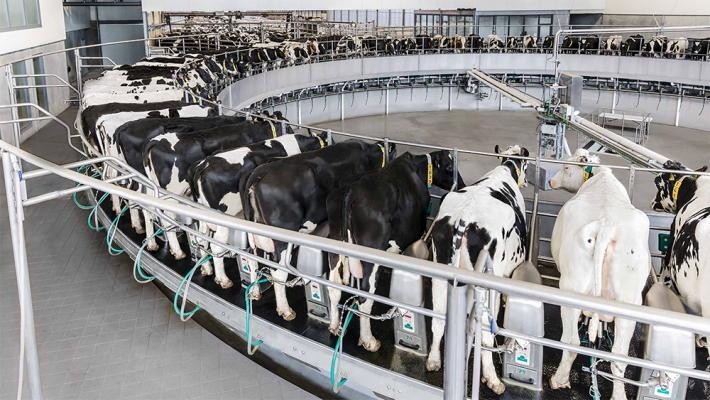 This is a table of the New Zealand dairy payouts by each company.
The dairy season runs from August to April with May to July the 'dry off' period.
The seasonal milk peak flow is usually in late October.
Most farms milk twice daily, although there is a growing trend to once-a-day milking where output is slightly lower, but costs are reported to be significantly lower.
Milk flows are charted here.
Analysts' forecasts are at the bottom of this page.
Please email us with any additions or corrections.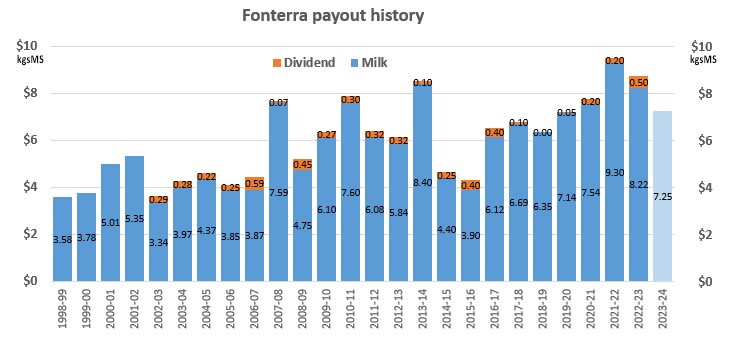 Market shares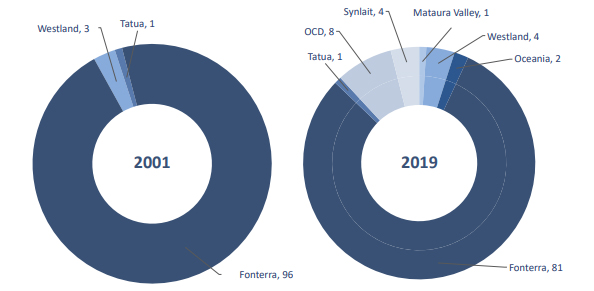 Chart sourced from Productivity Commission report.
for more perspectives, see
- Exchange rates
- Commodity prices
- Farm cost indexes
- Interest rate trends
- Rural credit aggregates
- Farms for sale
- Farm sales prices and activity
- International dairy prices
World dairy map - 2020 - Rabobank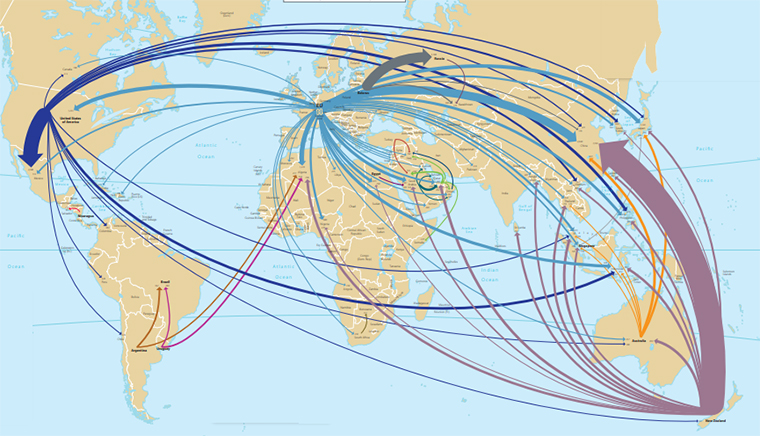 Forecasts
Here is a summary of analysts' farmgate milk price forecasts for the current season (2022/23).