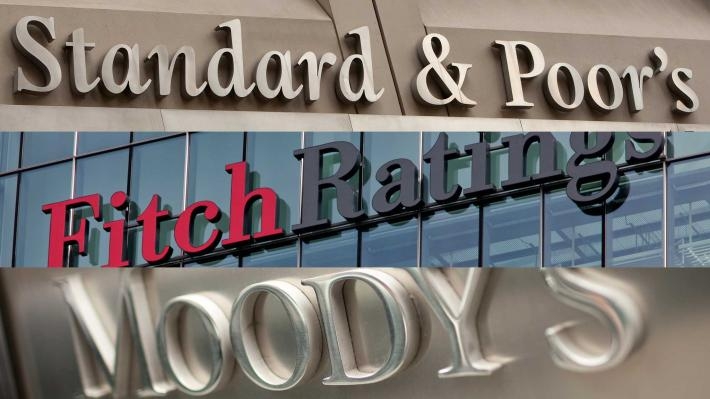 According to the RBNZ, a credit rating is an independent opinion of the capability and willingness of a financial institution or company to repay its debts – in other words, its financial strength or creditworthiness.
Credit ratings are issued by independent rating agencies, such as the internationally recognised Standard & Poor's, Fitch Ratings and Moody's Investors Services. The rating is usually calculated as the likelihood of a failure occurring over a given period and is expressed as an alphabetical rating, with the higher rating e.g. 'AAA', being superior (having a lower chance of default) to a lower rating e.g. 'C' (a higher risk of default).
"Junk bonds": In finance, a high-yield bond (also known as a non-investment-grade bond, speculative-grade bond, or junk bond) is a bond that is rated below investment grade at the time of purchase. These bonds have a higher risk of default or other adverse credit events, but typically pay higher yields than better quality bonds in order to make them attractive to investors.
Rating agencies look at a range of financial measures when they assess an organisation's financial strength, as well as external industry-related issues and the quality of management and internal processes.
There are a number of resources available to find out more about Credit Ratings. (This page actually relates only to Corporate Credit Ratings. There are also Issue Credit Ratings which apply to a individual issue of debt. An individual Issue Credit Rating can be different from a Corporate Credit Rating due to the the terms of the issue - for example, if it is 'subordinated'.)
The Reserve Bank of New Zealand is the principal regulator of banks, non-bank deposit takers, and insurance companies, in New Zealand. They have produced documents which explain how these ratings apply in New Zealand here » and here »
The Financial Markets Authority (FMA) also has information about credit ratings here » It has some useful tables relating specific ratings to historical default rates.
The authoritative source is always the credit rating company's own webpages ...
Standard & Poor's
Moody's
Fitch
AM Best
Some readers may find these Wikipedia links easier to understand.
https://www.sec.gov/investor/alerts/ib_creditratings.pdf
http://en.wikipedia.org/wiki/Standard_%26_Poor%27s
http://en.wikipedia.org/wiki/Moody%27s
http://en.wikipedia.org/wiki/Fitch_Ratings
http://en.wikipedia.org/wiki/A._M._Best
Here is a graphic that attempts to summarise the various ratings codes used. This graphic is not an offical comparison, however.