Strong result at NZDMO auction; Italian PM faces confidence vote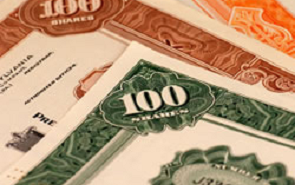 Fixed Interest Markets by Kymberly Martin
Following on from moves offshore there was a surge in NZ yields yesterday. It was accompanied by significant curve steepening.
The DMO auction saw strong demand, weighted to the short-end. The 125m of 13s attracted a bid-to-cover ratio of 5.24x. After the auction, bonds rallied quite sharply before easing off into the close. All up, the yield on 21s rose 9bps to 4.62% and the yield on 13s 2bps to 2.91%. NZ 10-year bonds yields are now at their highest level since early August.
There was a further sharp sell-off in NZ swaps. Yields were up 2-12 bps across the curve. Long-end yields moved sharply higher resulting in curve steepening. 2s5s and 2s10s steepened 7-8 bps to 80bps and 153bps respectively. The curve is now right on technical resistance levels. If the global risk appetite continues to improve, expect to see these levels broken. 2 and 5-year swap yields closed at 3.17% and 3.96% respectively.
After yesterday's positive surprise in the Australian employment data, the market now prices only 115bps of rate cuts from the RBA in the coming year. This is down from 150bps in recent weeks. The yield on 10-year bonds is now at 4.46%, resulting in the NZ-AU 10-year bond spread closing to 13bps.
Overnight, US 10-year yields were quite choppy, trading down from 2.22% to 2.16%, as the wind has been taken out of the recent rally in risky assets.
While there is currently an eerie calm settling over the European debt crisis, Italian 10-year yields have been quietly moving higher. They now trade at 5.8%, their highest level since the ECB first stepped in to buy Italian bonds. The ECB action was meant to prevent yields skyrocketing above 6%. Prime Minister Berlusconi called for a confidence vote in Parliament today after failing to muster a majority on a legislative vote. He is also facing mounting criticism for his handling of the country's crisis and various other misdemeanours.
There are no NZ data releases. Expect some consolidation in NZ fixed interest markets after their recent surge, given some waning in risk appetite overnight.
See our interactive bond rate charts here.
Kymberly Martin is part of the BNZ research team.